There's a lot of debate surrounding the topic of self pleasure, especially when it comes to religious beliefs. Some people believe that indulging in self pleasure is a sin, while others believe that it's perfectly natural and healthy. So what's the truth? What does the Bible have to say about it?
Interestingly enough, the Bible doesn't actually mention self-pleasure specifically. However, there are a few passages that could be interpreted as either condemning or condoning it. For example, in Matthew 5:27-28, Jesus says "You have heard that it was said, 'You shall not commit adultery.' But I say to you that everyone who looks at a woman with lustful intent has already committed adultery with her in his heart."
This passage could be interpreted as condemning self pleasure because it's all about lustful thoughts and desires. However, some people believe that this passage is actually about avoiding adultery, not self pleasure.
Then there's 1 Corinthians 6:18-20, which says "Flee from sexual immorality. Every other sin a person commits is outside the body, but the sexually immoral person sins against his own body. Or do you not know that your body is a temple of the Holy Spirit within you, whom you have from God? You are not your own, for you were bought with a price. So glorify God in your body."
This passage seems to be condemning all forms of sexual immorality, including self pleasure. However, some people interpret this passage as saying that our bodies are temples of the Holy Spirit, and we should therefore take care of them. This could be seen as a positive view of self pleasure, as it's all about taking care of our bodies.
So what does the Bible really say about self pleasure? The truth is, it's not entirely clear. Some passages seem to condemn it while others may actually condone it. Ultimately, it's up to each individual to decide what they believe about this topic.
In general, the Bible teaches that sex should be reserved for marriage. However, it also teaches that marriage is a sacred covenant between a man and a woman. So while self-pleasure may not be specifically mentioned in the Bible, it is still important to consider how your actions might affect your relationship with your spouse if you are married.
Ultimately, whether or not you choose to engage in self-pleasure is a personal decision. But whatever you decide, make sure that your motives are pure and that you are not doing anything that could potentially damage your relationship with God or your spouse.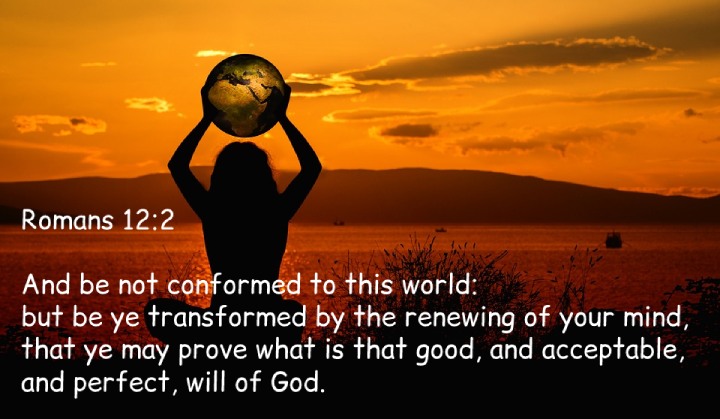 Bible Verses About Self Pleasure
1. Jeremiah 22:17
But thine eyes and thine heart are not but for thy covetousness, and for to shed innocent blood, and for oppression, and for violence, to do it.
2. Philippians 1:17
But the other of love, knowing that I am set for the defence of the gospel.
3. 1 Corinthians 10:8
Neither let us commit fornication, as some of them committed, and fell in one day three and twenty thousand.
4. Proverbs 23:21
For the drunkard and the glutton shall come to poverty: and drowsiness shall clothe a man with rags.
5. 1 Peter 1:14
As obedient children, not fashioning yourselves according to the former lusts in your ignorance:
6. Matthew 23:25
Woe unto you, scribes and Pharisees, hypocrites! for ye make clean the outside of the cup and of the platter, but within they are full of extortion and excess.
7. Ephesians 2:3
Among whom also we all had our conversation in times past in the lusts of our flesh, fulfilling the desires of the flesh and of the mind; and were by nature the children of wrath, even as others.
8. Joshua 7:21
When I saw among the spoils a goodly Babylonish garment, and two hundred shekels of silver, and a wedge of gold of fifty shekels weight, then I coveted them, and took them; and, behold, they are hid in the earth in the midst of my tent, and the silver under it.
9. Proverbs 23:4
Labour not to be rich: cease from thine own wisdom.
10. 1 Peter 2:11
Dearly beloved, I beseech you as strangers and pilgrims, abstain from fleshly lusts, which war against the soul;
11. 2 Peter 1:6
And to knowledge temperance; and to temperance patience; and to patience godliness;
12. Galatians 5:24
And they that are Christ's have crucified the flesh with the affections and lusts.
13. Romans 2:8
But unto them that are contentious, and do not obey the truth, but obey unrighteousness, indignation and wrath,
14. Galatians 5:20
Idolatry, witchcraft, hatred, variance, emulations, wrath, strife, seditions, heresies,
15. Galatians 5:19
Now the works of the flesh are manifest, which are these; Adultery, fornication, uncleanness, lasciviousness,
16. Proverbs 23:20
Be not among winebibbers; among riotous eaters of flesh:
17. 1 John 2:16
For all that is in the world, the lust of the flesh, and the lust of the eyes, and the pride of life, is not of the Father, but is of the world.
18. 1 Timothy 5:6
But she that liveth in pleasure is dead while she liveth.
19. Romans 7:8
But sin, taking occasion by the commandment, wrought in me all manner of concupiscence. For without the law sin was dead.
20. Psalm 119:36
Incline my heart unto thy testimonies, and not to covetousness.
21. Romans 8:5
For they that are after the flesh do mind the things of the flesh; but they that are after the Spirit the things of the Spirit.
22. Proverbs 18:1
Through desire a man, having separated himself, seeketh and intermeddleth with all wisdom.
23. Titus 1:11
Whose mouths must be stopped, who subvert whole houses, teaching things which they ought not, for filthy lucre's sake.
24. Daniel 1:8
But Daniel purposed in his heart that he would not defile himself with the portion of the king's meat, nor with the wine which he drank: therefore he requested of the prince of the eunuchs that he might not defile himself.
25. Romans 13:14
But put ye on the Lord Jesus Christ, and make not provision for the flesh, to fulfil the lusts thereof.
26. Romans 12:2
And be not conformed to this world: but be ye transformed by the renewing of your mind, that ye may prove what is that good, and acceptable, and perfect, will of God.
27. Proverbs 6:26
For by means of a whorish woman a man is brought to a piece of bread: and the adulteress will hunt for the precious life.
28. Deuteronomy 29:19
And it come to pass, when he heareth the words of this curse, that he bless himself in his heart, saying, I shall have peace, though I walk in the imagination of mine heart, to add drunkenness to thirst:
29. Genesis 19:5
And they called unto Lot, and said unto him, Where are the men which came in to thee this night? bring them out unto us, that we may know them.
30. Philippians 3:19
Whose end is destruction, whose God is their belly, and whose glory is in their shame, who mind earthly things.)
31. Galatians 5:16
This I say then, Walk in the Spirit, and ye shall not fulfil the lust of the flesh.
32. Ephesians 4:19
Who being past feeling have given themselves over unto lasciviousness, to work all uncleanness with greediness.
33. Colossians 3:5
Mortify therefore your members which are upon the earth; fornication, uncleanness, inordinate affection, evil concupiscence, and covetousness, which is idolatry:
34. Numbers 25:1
And Israel abode in Shittim, and the people began to commit whoredom with the daughters of Moab.
35. James 1:14
But every man is tempted, when he is drawn away of his own lust, and enticed.
36. 1 Samuel 8:3
And his sons walked not in his ways, but turned aside after lucre, and took bribes, and perverted judgment.
37. Proverbs 21:17
He that loveth pleasure shall be a poor man: he that loveth wine and oil shall not be rich.
38. 2 Corinthians 12:21
And lest, when I come again, my God will humble me among you, and that I shall bewail many which have sinned already, and have not repented of the uncleanness and fornication and lasciviousness which they have committed.
39. Galatians 5:13
For, brethren, ye have been called unto liberty; only use not liberty for an occasion to the flesh, but by love serve one another.
40. Luke 19:8
And Zacchaeus stood, and said unto the Lord; Behold, Lord, the half of my goods I give to the poor; and if I have taken any thing from any man by false accusation, I restore him fourfold.
41. 2 Peter 2:14
Having eyes full of adultery, and that cannot cease from sin; beguiling unstable souls: an heart they have exercised with covetous practices; cursed children:
42. Haggai 1:4
Is it time for you, O ye, to dwell in your cieled houses, and this house lie waste?
43. Isaiah 22:13
And behold joy and gladness, slaying oxen, and killing sheep, eating flesh, and drinking wine: let us eat and drink; for to morrow we shall die.
44. 1 Peter 4:7
But the end of all things is at hand: be ye therefore sober, and watch unto prayer.
45. Titus 3:3
For we ourselves also were sometimes foolish, disobedient, deceived, serving divers lusts and pleasures, living in malice and envy, hateful, and hating one another.
46. 1 Peter 4:2
That he no longer should live the rest of his time in the flesh to the lusts of men, but to the will of God.
47. Romans 16:18
For they that are such serve not our Lord Jesus Christ, but their own belly; and by good words and fair speeches deceive the hearts of the simple.
Online courses recommended for you:
ALSO READ: