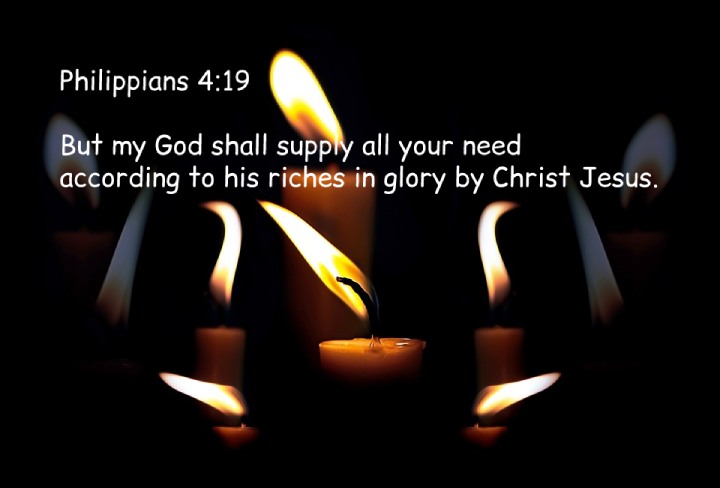 When it comes to being blessed, there are a lot of different ways that people can be blessed. Some people are blessed with a great family, others with good health, and still others with material possessions. But what does it really mean to be blessed?
The Bible has a lot to say about being blessed. In fact, the Bible tells us that God blesses those who obey him . Deuteronomy 28:1-2 says, "If you fully obey the LORD your God and carefully follow all his commands I give you today, the LORD your God will set you high above all the nations on earth. All these blessings will come upon you and accompany you if you obey the LORD your God." So, if you want to be blessed by God, you need to obey him. This doesn't mean that you will never have any problems or challenges in life, but it does mean that God will be with you and help you through whatever difficulties you face.
When we are obedient to God, He blesses us with His presence, His peace, and His protection. We are also blessed with material things like food, clothing, and shelter. But the greatest blessing of all is knowing God personally.
If you are obedient to God, you can expect to be blessed in many different ways. For example, you will have a good relationship with God, you will have inner peace and joy, and you will be able to handle life's challenges better. So, if you want to experience all of the blessings that God has for you, make sure to obey him and follow his commands.
When we have a relationship with God, we are truly blessed. We have everything we need—and more.
Blessings from God are available to everyone, but we must be willing to obey Him first. Choose today to put God first in your life, and you will be blessed beyond measure.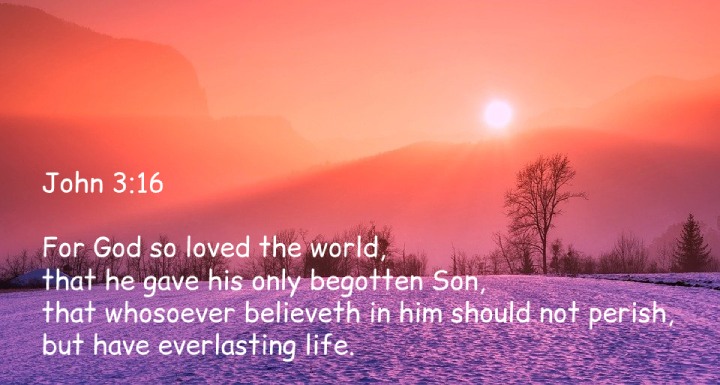 Bible Verses About Being Blessed
1. Luke 6:38
Give, and it shall be given unto you; good measure, pressed down, and shaken together, and running over, shall men give into your bosom. For with the same measure that ye mete withal it shall be measured to you again.
2. Jeremiah 29:11
For I know the thoughts that I think toward you, saith the LORD, thoughts of peace, and not of evil, to give you an expected end.
3. Isaiah 41:10
Fear thou not; for I am with thee: be not dismayed; for I am thy God: I will strengthen thee; yea, I will help thee; yea, I will uphold thee with the right hand of my righteousness.
4. Philippians 4:19
But my God shall supply all your need according to his riches in glory by Christ Jesus.
5. Ecclesiastes 2:26
For God giveth to a man that is good in his sight wisdom, and knowledge, and joy: but to the sinner he giveth travail, to gather and to heap up, that he may give to him that is good before God. This also is vanity and vexation of spirit.
6. John 3:16
For God so loved the world, that he gave his only begotten Son, that whosoever believeth in him should not perish, but have everlasting life.
7. Romans 5:8
But God commendeth his love toward us, in that, while we were yet sinners, Christ died for us.
8. John 10:10
The thief cometh not, but for to steal, and to kill, and to destroy: I am come that they might have life, and that they might have it more abundantly.
9. Proverbs 21:5
The thoughts of the diligent tend only to plenteousness; but of every one that is hasty only to want.
10. James 1:25
But whoso looketh into the perfect law of liberty, and continueth therein, he being not a forgetful hearer, but a doer of the work, this man shall be blessed in his deed.
11. Philippians 3:13
Brethren, I count not myself to have apprehended: but this one thing I do, forgetting those things which are behind, and reaching forth unto those things which are before,
12. Deuteronomy 15:10
Thou shalt surely give him, and thine heart shall not be grieved when thou givest unto him: because that for this thing the LORD thy God shall bless thee in all thy works, and in all that thou puttest thine hand unto.
13. 1 Peter 5:7
Casting all your care upon him; for he careth for you.
14. Exodus 16:26
Six days ye shall gather it; but on the seventh day, which is the sabbath, in it there shall be none.
15. Acts 20:35
I have shewed you all things, how that so labouring ye ought to support the weak, and to remember the words of the Lord Jesus, how he said, It is more blessed to give than to receive.
16. Philippians 4:13
I can do all things through Christ which strengtheneth me.
17. Isaiah 40:31
But they that wait upon the LORD shall renew their strength; they shall mount up with wings as eagles; they shall run, and not be weary; and they shall walk, and not faint.
18. Nehemiah 8:10
Then he said unto them, Go your way, eat the fat, and drink the sweet, and send portions unto them for whom nothing is prepared: for this day is holy unto our Lord: neither be ye sorry; for the joy of the LORD is your strength.
Online courses recommended for you:
Books recommended for you:
ALSO READ: