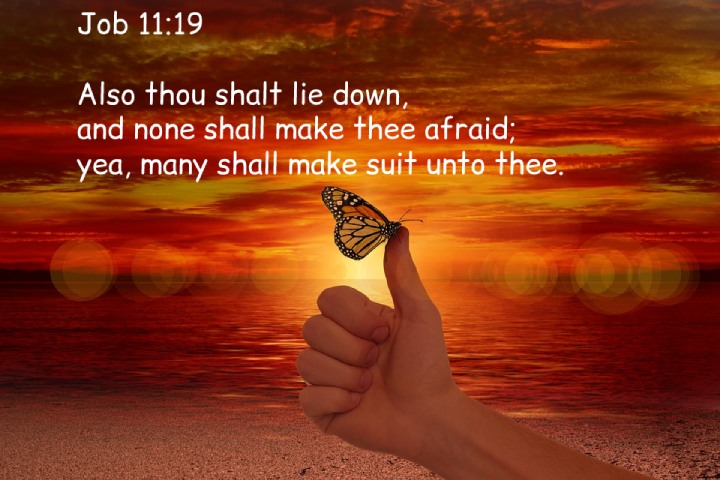 When it comes to the topic of favor, the Bible has a lot to say. In fact, the word "favor" is used over 100 times in Scripture! Obviously, then, God must think favor is pretty important.
So what is favor? The dictionary defines it as "a kindly regard, good will, or affection." When we talk about favor in the context of religion, though, it takes on a deeper meaning.
Basically, when God shows us favor, He is bestowing upon us His blessing. It's His way of saying that He loves us and wants good things for us. His favor can be seen in the many ways He provides for us and protects us.
Perhaps the most well-known instance of God's favor in the Bible is the story of Joseph. Even though he was sold into slavery by his brothers, God was with him and gave him favor in the eyes of his master. As a result, Joseph rose to a position of power and was able to save his family from famine.
God's favor can also be seen in the life of David. Though he was just a shepherd boy, God chose him to be the king of Israel. And even when David made mistakes, God continued to show him favor.
In our own lives, we see evidence of God's favor all around us. Every time we wake up in the morning, He is showing us favor. Every time we have enough to eat or a roof over our heads, He is showing us favor. When we are healthy and able to enjoy life, that is God's favor at work.
If you are feeling down or discouraged, remember that God has not forgotten about you. His favor is still there, just waiting for you to claim it. So ask Him to help you see all the ways He is blessing you today. And be thankful for His amazing favor!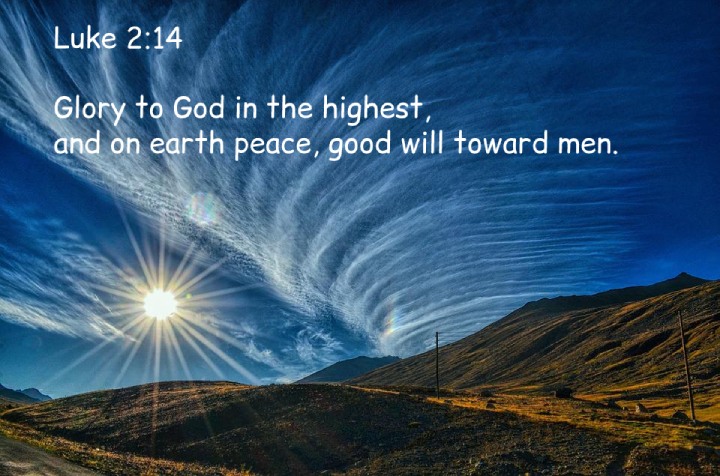 Bible Verses About Favor
1. Exodus 12:36
And the LORD gave the people favour in the sight of the Egyptians, so that they lent unto them such things as they required. And they spoiled the Egyptians.
2. Psalm 86:17
Shew me a token for good; that they which hate me may see it, and be ashamed: because thou, LORD, hast holpen me, and comforted me.
3. Job 11:19
Also thou shalt lie down, and none shall make thee afraid; yea, many shall make suit unto thee.
4. Luke 2:52
And Jesus increased in wisdom and stature, and in favour with God and man.
5. Acts 7:46
Who found favour before God, and desired to find a tabernacle for the God of Jacob.
6. Psalm 89:17
For thou art the glory of their strength: and in thy favour our horn shall be exalted.
7. Proverbs 31:30
Favour is deceitful, and beauty is vain: but a woman that feareth the LORD, she shall be praised.
8. Judges 6:17
And he said unto him, If now I have found grace in thy sight, then shew me a sign that thou talkest with me.
9. Daniel 1:9
Now God had brought Daniel into favour and tender love with the prince of the eunuchs.
10. Esther 5:8
If I have found favour in the sight of the king, and if it please the king to grant my petition, and to perform my request, let the king and Haman come to the banquet that I shall prepare for them, and I will do to morrow as the king hath said.
11. 1 Peter 2:19
For this is thankworthy, if a man for conscience toward God endure grief, suffering wrongfully.
12. Exodus 33:17
And the LORD said unto Moses, I will do this thing also that thou hast spoken: for thou hast found grace in my sight, and I know thee by name.
13. Psalm 41:11
By this I know that thou favourest me, because mine enemy doth not triumph over me.
14. Proverbs 22:1
A good name is rather to be chosen than great riches, and loving favour rather than silver and gold.
15. Galatians 1:10
For do I now persuade men, or God? or do I seek to please men? for if I yet pleased men, I should not be the servant of Christ.
16. Proverbs 29:26
Many seek the ruler's favour; but every man's judgment cometh from the LORD.
17. Nehemiah 2:5
And I said unto the king, If it please the king, and if thy servant have found favour in thy sight, that thou wouldest send me unto Judah, unto the city of my fathers' sepulchres, that I may build it.
18. Luke 1:30
And the angel said unto her, Fear not, Mary: for thou hast found favour with God.
19. Acts 2:47
Praising God, and having favour with all the people. And the Lord added to the church daily such as should be saved.
20. Genesis 18:3
And said, My Lord, if now I have found favour in thy sight, pass not away, I pray thee, from thy servant:
21. Proverbs 11:27
He that diligently seeketh good procureth favour: but he that seeketh mischief, it shall come unto him.
22. Nehemiah 5:19
Think upon me, my God, for good, according to all that I have done for this people.
23. Proverbs 18:22
Whoso findeth a wife findeth a good thing, and obtaineth favour of the LORD.
24. Leviticus 26:9
For I will have respect unto you, and make you fruitful, and multiply you, and establish my covenant with you.
25. Genesis 6:8
But Noah found grace in the eyes of the LORD.
26. Proverbs 3:4
So shalt thou find favour and good understanding in the sight of God and man.
27. 2 Corinthians 6:2
(For he saith, I have heard thee in a time accepted, and in the day of salvation have I succoured thee: behold, now is the accepted time; behold, now is the day of salvation.)
28. Esther 2:17
And the king loved Esther above all the women, and she obtained grace and favour in his sight more than all the virgins; so that he set the royal crown upon her head, and made her queen instead of Vashti.
29. Genesis 39:4
And Joseph found grace in his sight, and he served him: and he made him overseer over his house, and all that he had he put into his hand.
30. Proverbs 19:12
The king's wrath is as the roaring of a lion; but his favour is as dew upon the grass.
31. Luke 2:14
Glory to God in the highest, and on earth peace, good will toward men.
32. Luke 4:19
To preach the acceptable year of the Lord.
33. Psalm 90:17
And let the beauty of the LORD our God be upon us: and establish thou the work of our hands upon us; yea, the work of our hands establish thou it.
34. Exodus 3:21
And I will give this people favour in the sight of the Egyptians: and it shall come to pass, that, when ye go, ye shall not go empty:
35. Luke 2:40
And the child grew, and waxed strong in spirit, filled with wisdom: and the grace of God was upon him.
36. Genesis 4:4
And Abel, he also brought of the firstlings of his flock and of the fat thereof. And the LORD had respect unto Abel and to his offering:
37. Jeremiah 31:2
Thus saith the LORD, The people which were left of the sword found grace in the wilderness; even Israel, when I went to cause him to rest.
38. Psalm 106:4
Remember me, O LORD, with the favour that thou bearest unto thy people: O visit me with thy salvation;
39. Psalm 84:11
For the LORD God is a sun and shield: the LORD will give grace and glory: no good thing will he withhold from them that walk uprightly.
40. Psalm 9:4
For thou hast maintained my right and my cause; thou satest in the throne judging right.
41. Isaiah 49:8
Thus saith the LORD, In an acceptable time have I heard thee, and in a day of salvation have I helped thee: and I will preserve thee, and give thee for a covenant of the people, to establish the earth, to cause to inherit the desolate heritages;
42. Proverbs 19:6
Many will intreat the favour of the prince: and every man is a friend to him that giveth gifts.
43. Proverbs 13:15
Good understanding giveth favour: but the way of transgressors is hard.
44. Psalm 102:13
Thou shalt arise, and have mercy upon Zion: for the time to favour her, yea, the set time, is come.
45. 1 Samuel 2:26
And the child Samuel grew on, and was in favour both with the LORD, and also with men.
46. Genesis 39:21
But the LORD was with Joseph, and shewed him mercy, and gave him favour in the sight of the keeper of the prison.
47. Proverbs 16:15
In the light of the king's countenance is life; and his favour is as a cloud of the latter rain.
48. Isaiah 60:10
And the sons of strangers shall build up thy walls, and their kings shall minister unto thee: for in my wrath I smote thee, but in my favour have I had mercy on thee.
49. Psalm 5:12
For thou, LORD, wilt bless the righteous; with favour wilt thou compass him as with a shield.
Online courses recommended for you:
Books recommended for you:
* As an Amazon Associate I earn from qualifying purchases.
ALSO READ: