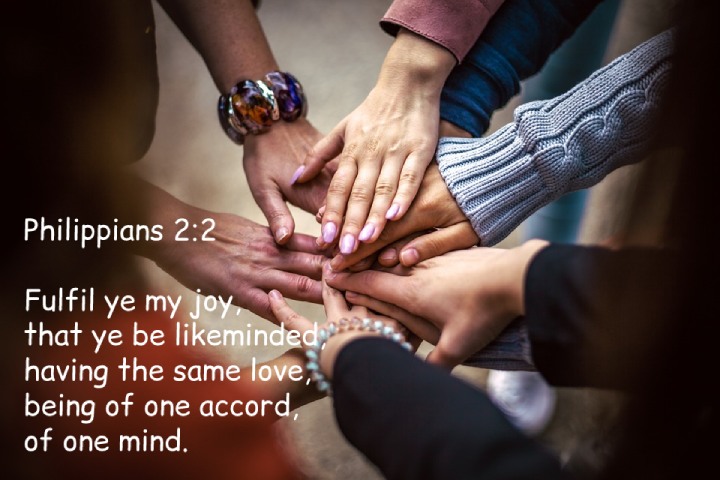 One of the most important things in life is building strong relationships. Whether it's with our family, friends, co-workers or romantic partners, healthy relationships are crucial to our happiness and well-being. Yet, for many of us, developing and maintaining these relationships can be a challenge.
What Does Bible Say About Building A Strong Relationships?
The Bible speaks to the importance of building strong relationships with others. In 1 Corinthians 13, the apostle Paul says that love is the most important thing in life. True love is not based on what we can get from someone else, but rather on a willingness to give of ourselves for the good of the other person. When we put others ahead of ourselves, our relationships will be stronger and more fulfilling.
The Bible also speaks to the importance of communication in relationships. In Proverbs 18:13, we are told that "He who finds a wife finds what is good and receives favor from the LORD." This verse tells us that communication is key to a strong and healthy relationship. When we take the time to listen to our spouse and understand their needs, we are more likely to have a successful marriage.
Building strong relationships takes work, but it is worth it. When we focus on meeting the needs of others, we will be blessed in return. The Bible tells us that "a friend loves at all times," and that is what true friends do: they stick by us through thick and thin. If you are looking for ways to build stronger relationships, the Bible has a lot to say on the subject. Start by studying what it has to say about love and communication. Then put those principles into practice in your own life. You will be amazed at the difference it makes!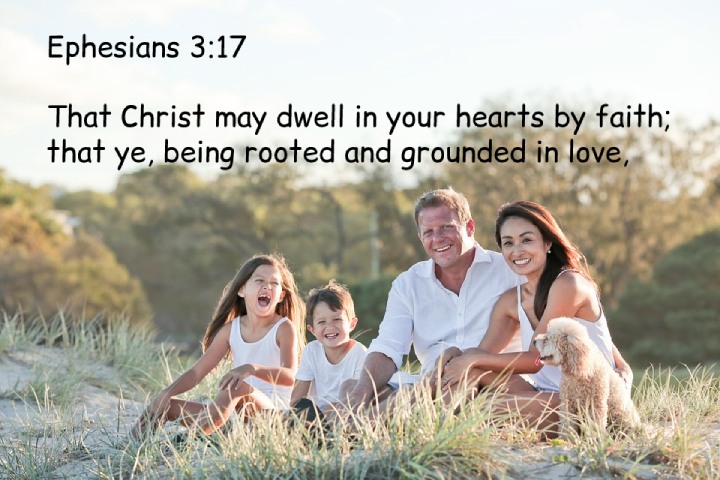 How To Build A Strong Relationships?
We all know that building and maintaining healthy relationships is important. But what does that actually mean? And how can we go about doing it?
Healthy relationships are built on trust, mutual respect, and communication. These are the foundations that allow us to feel safe and secure with someone, and to be able to express ourselves freely without fear of judgment or rejection.
If you're looking to build healthier relationships in your life, here are some things you can do:
1. Be honest with yourself first and foremost.
If you're not being honest with yourself, it's going to be very difficult to be honest with others. Be mindful of your own thoughts, feelings, and motivations – this will make it easier to be open and honest with others.
2. Be assertive in communicating your needs and wants.
It's important to be able to express yourself in a relationship, and this means being assertive about what you need and want. Don't be afraid to speak up for yourself, and don't be afraid to say "no" if something doesn't feel right to you.
3. Be willing to compromise.
In any relationship, there has to be some give and take. If you're not willing to budge on certain things, it's going to be very difficult to find a middle ground with someone else. Try to be flexible and open-minded, and remember that relationships are all about compromise.
4. Be supportive of your partner.
We all need someone to lean on from time to time, and your partner should be that person for you. Be there for them when they need you, and offer your support and understanding.
5. Be respectful of your partner's needs and boundaries.
Just as you have needs and boundaries, so does your partner. It's important to respect their wishes and not push them beyond their comfort levels. If you're not sure what they're comfortable with, just ask – communication is key in any relationship.
6. Be a good listener.
Active listening – really paying attention to what the other person is saying – shows that you value their thoughts and feelings. It can also help build rapport and understanding.
7. Be authentic.
In other words, be yourself! People can sense if you're being fake or putting on an act, and it's difficult to build trust in a relationship when there's no authenticity.
8. Show appreciation.
A little appreciation can go a long way in building positive relationships. Whether it's a thank-you for the kindness shown or simply acknowledging someone's efforts, expressing gratitude helps show that you value the other person and the relationship.
Building healthier and strong relationships takes time, effort and patience, but it's definitely worth it. By following these tips, you can create relationships that are built on trust, mutual respect, and communication – the foundations of any healthy relationship.  When you have healthy relationships in your life, you'll be happier and more fulfilled overall. So start making an effort today, and see how much better your life can be as a result.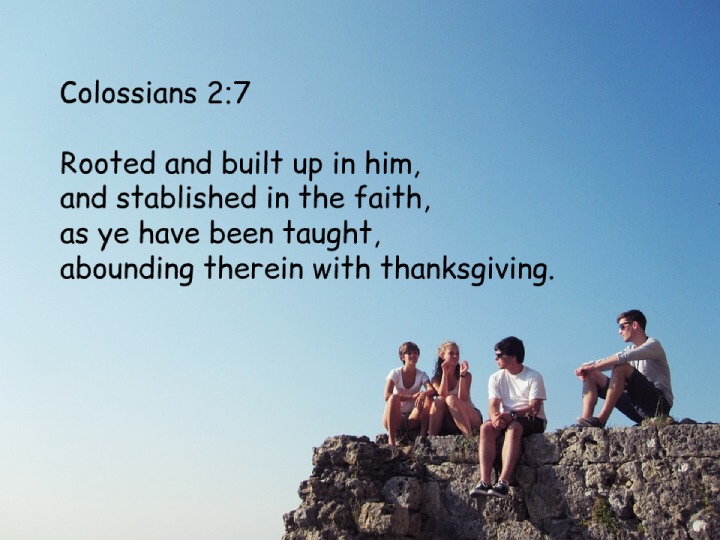 Bible Verses About Building Relationships
1. Matthew 3:9
And think not to say within yourselves, We have Abraham to our father: for I say unto you, that God is able of these stones to raise up children unto Abraham.
2. Judges 18:28
And there was no deliverer, because it was far from Zidon, and they had no business with any man; and it was in the valley that lieth by Bethrehob. And they built a city, and dwelt therein.
3. Joshua 22:28
Therefore said we, that it shall be, when they should so say to us or to our generations in time to come, that we may say again, Behold the pattern of the altar of the LORD, which our fathers made, not for burnt offerings, nor for sacrifices; but it is a witness between us and you.
4. 1 Corinthians 3:9
For we are labourers together with God: ye are God's husbandry, ye are God's building.
5. 1 Corinthians 4:17
For this cause have I sent unto you Timotheus, who is my beloved son, and faithful in the Lord, who shall bring you into remembrance of my ways which be in Christ, as I teach every where in every church.
6. Ephesians 4:15
But speaking the truth in love, may grow up into him in all things, which is the head, even Christ:
7. Jeremiah 29:6
Take ye wives, and beget sons and daughters; and take wives for your sons, and give your daughters to husbands, that they may bear sons and daughters; that ye may be increased there, and not diminished.
8. Ezekiel 16:61
Then thou shalt remember thy ways, and be ashamed, when thou shalt receive thy sisters, thine elder and thy younger: and I will give them unto thee for daughters, but not by thy covenant.
9. Galatians 6:14
But God forbid that I should glory, save in the cross of our Lord Jesus Christ, by whom the world is crucified unto me, and I unto the world.
10. Proverbs 4:3
For I was my father's son, tender and only beloved in the sight of my mother.
11. Ephesians 4:12
For the perfecting of the saints, for the work of the ministry, for the edifying of the body of Christ:
12. Genesis 1:26
And God said, Let us make man in our image, after our likeness: and let them have dominion over the fish of the sea, and over the fowl of the air, and over the cattle, and over all the earth, and over every creeping thing that creepeth upon the earth.
13. Colossians 3:14
And above all these things put on charity, which is the bond of perfectness.
14. Ephesians 3:17
That Christ may dwell in your hearts by faith; that ye, being rooted and grounded in love,
15. 2 Corinthians 6:15
And what concord hath Christ with Belial? or what part hath he that believeth with an infidel?
16. 1 Corinthians 1:12
Now this I say, that every one of you saith, I am of Paul; and I of Apollos; and I of Cephas; and I of Christ.
17. Philippians 3:9
And be found in him, not having mine own righteousness, which is of the law, but that which is through the faith of Christ, the righteousness which is of God by faith:
18. Luke 12:21
So is he that layeth up treasure for himself, and is not rich toward God.
19. Philippians 2:5
Let this mind be in you, which was also in Christ Jesus:
20. Daniel 6:28
So this Daniel prospered in the reign of Darius, and in the reign of Cyrus the Persian.
21. Philippians 2:2
Fulfil ye my joy, that ye be likeminded, having the same love, being of one accord, of one mind.
22. Hebrews 10:24
And let us consider one another to provoke unto love and to good works:
23. Luke 1:32
He shall be great, and shall be called the Son of the Highest: and the Lord God shall give unto him the throne of his father David:
24. Jude 1:1
Jude, the servant of Jesus Christ, and brother of James, to them that are sanctified by God the Father, and preserved in Jesus Christ, and called:
25. 1 Corinthians 6:20
For ye are bought with a price: therefore glorify God in your body, and in your spirit, which are God's.
26. Matthew 19:29
And every one that hath forsaken houses, or brethren, or sisters, or father, or mother, or wife, or children, or lands, for my name's sake, shall receive an hundredfold, and shall inherit everlasting life.
27. Genesis 7:7
And Noah went in, and his sons, and his wife, and his sons' wives with him, into the ark, because of the waters of the flood.
28. 2 Chronicles 14:11
And Asa cried unto the LORD his God, and said, LORD, it is nothing with thee to help, whether with many, or with them that have no power: help us, O LORD our God; for we rest on thee, and in thy name we go against this multitude. O LORD, thou art our God; let not man prevail against thee.
29. Romans 12:10
Be kindly affectioned one to another with brotherly love; in honour preferring one another;
30. 1 Peter 2:5
Ye also, as lively stones, are built up a spiritual house, an holy priesthood, to offer up spiritual sacrifices, acceptable to God by Jesus Christ.
31. Matthew 4:18
And Jesus, walking by the sea of Galilee, saw two brethren, Simon called Peter, and Andrew his brother, casting a net into the sea: for they were fishers.
32. Colossians 2:7
Rooted and built up in him, and stablished in the faith, as ye have been taught, abounding therein with thanksgiving.
33. Ephesians 2:20
And are built upon the foundation of the apostles and prophets, Jesus Christ himself being the chief corner stone;
34. Galatians 5:14
For all the law is fulfilled in one word, even in this; Thou shalt love thy neighbour as thyself.
35. Amos 9:11
In that day will I raise up the tabernacle of David that is fallen, and close up the breaches thereof; and I will raise up his ruins, and I will build it as in the days of old:
36. Hebrews 13:9
Be not carried about with divers and strange doctrines. For it is a good thing that the heart be established with grace; not with meats, which have not profited them that have been occupied therein.
37. Proverbs 5:15
Drink waters out of thine own cistern, and running waters out of thine own well.
38. Genesis 6:1
And it came to pass, when men began to multiply on the face of the earth, and daughters were born unto them,
39. Deuteronomy 28:30
Thou shalt betroth a wife, and another man shall lie with her: thou shalt build an house, and thou shalt not dwell therein: thou shalt plant a vineyard, and shalt not gather the grapes thereof.
40. Romans 1:12
That is, that I may be comforted together with you by the mutual faith both of you and me.
41. Genesis 4:17
And Cain knew his wife; and she conceived, and bare Enoch: and he builded a city, and called the name of the city, after the name of his son, Enoch.
42. Luke 16:9
And I say unto you, Make to yourselves friends of the mammon of unrighteousness; that, when ye fail, they may receive you into everlasting habitations.
43. Genesis 30:4
And she gave him Bilhah her handmaid to wife: and Jacob went in unto her.
44. 1 Kings 3:1
And Solomon made affinity with Pharaoh king of Egypt, and took Pharaoh's daughter, and brought her into the city of David, until he had made an end of building his own house, and the house of the LORD, and the wall of Jerusalem round about.
45. Romans 11:25
For I would not, brethren, that ye should be ignorant of this mystery, lest ye should be wise in your own conceits; that blindness in part is happened to Israel, until the fulness of the Gentiles be come in.
Online courses recommended for you:
Books recommended for you:
* As an Amazon Associate I earn from qualifying purchases.
ALSO READ: