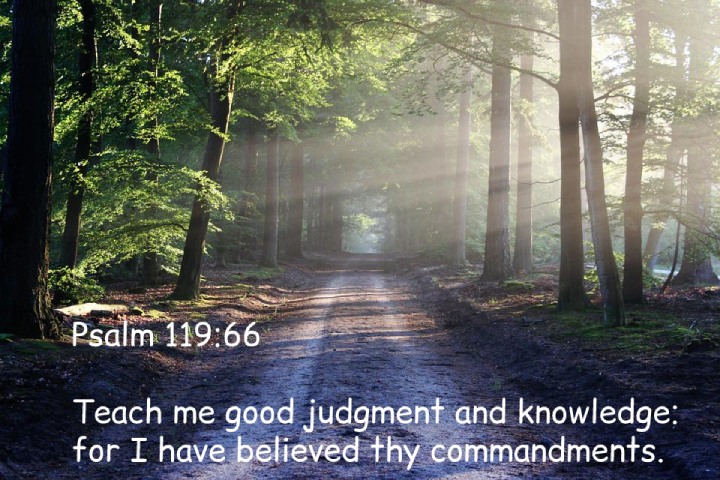 What Is Discernment?
When making choices, it is important to be able to discern between what is good and what is bad. This ability is often referred to as "discernment." Discernment is the ability to make wise decisions based on a clear understanding of what is right and wrong. It involves being able to see the difference between truth and error and making choices based on that knowledge.
Discernment is not just about knowing the difference between right and wrong; it also requires knowing how to apply that knowledge in a particular situation. For example, if you know that lying is always wrong, you must also be able to discern when it would be appropriate to tell a lie. This can sometimes be difficult, as there may be more than one "right" answer to a problem. In these cases, discernment requires careful thought and prayer to make the best decision possible.
Discernment is a gift from God that we can all learn to develop. With practice, we can become better at discerning His will for our lives and making choices that are in line with His plan for us.
If you would like help in developing your discernment, please contact your local church or spiritual advisor.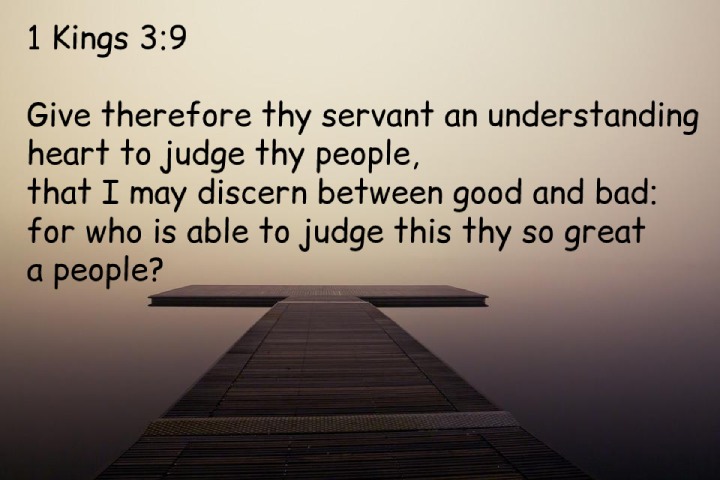 What Does Bible Say About Discernment?
Discernment is an important spiritual gift that allows us to see things clearly and make wise decisions. The Bible has much to say about discernment and how we can develop this important ability.
Here are some key verses about discernment:
Proverbs 3:5-6 – "Trust in the Lord with all your heart and lean not on your own understanding; In all your ways acknowledge Him, and He will make your paths straight."
Isaiah 11:3 – "And he will delight in the fear of the Lord, And he will not judge by what his eyes see, Or decide by what his ears hear."
1 Corinthians 2:14-15 – "The natural person does not accept the things of the Spirit of God, for they are folly to him, and he is not able to understand them because they are spiritually discerned."
Hebrews 5:14 – "But solid food is for the mature, for those who have their powers of discernment trained by constant practice to distinguish good from evil."
These verses remind us that we need to rely on God's wisdom and perspective, not our own. We also need to be constantly growing in our ability to discern between right and wrong. When we do this, we will be better equipped to make wise decisions in all areas of our lives.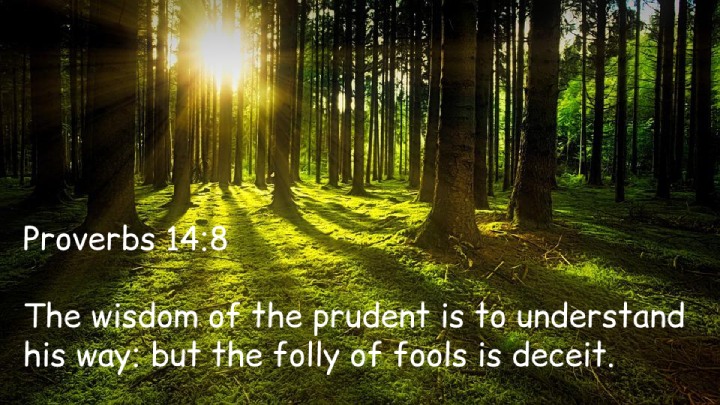 Bible Verses About Discernment
1. Proverbs 16:21
The wise in heart shall be called prudent: and the sweetness of the lips increaseth learning.
2. Luke 12:56
Ye hypocrites, ye can discern the face of the sky and of the earth; but how is it that ye do not discern this time?
3. Proverbs 10:13
In the lips of him that hath understanding wisdom is found: but a rod is for the back of him that is void of understanding.
4. Psalm 119:66
Teach me good judgment and knowledge: for I have believed thy commandments.
5. Isaiah 44:18
They have not known nor understood: for he hath shut their eyes, that they cannot see; and their hearts, that they cannot understand.
6. Colossians 1:9
For this cause we also, since the day we heard it, do not cease to pray for you, and to desire that ye might be filled with the knowledge of his will in all wisdom and spiritual understanding;
7. Philippians 1:9
And this I pray, that your love may abound yet more and more in knowledge and in all judgment;
8. 1 Corinthians 1:19
For it is written, I will destroy the wisdom of the wise, and will bring to nothing the understanding of the prudent.
9. Proverbs 17:10
A reproof entereth more into a wise man than an hundred stripes into a fool.
10. 1 Corinthians 2:15
But he that is spiritual judgeth all things, yet he himself is judged of no man.
11. Proverbs 1:5
A wise man will hear, and will increase learning; and a man of understanding shall attain unto wise counsels:
12. Proverbs 1:2
To know wisdom and instruction; to perceive the words of understanding;
13. Psalm 119:125
I am thy servant; give me understanding, that I may know thy testimonies.
14. Proverbs 20:5
Counsel in the heart of man is like deep water; but a man of understanding will draw it out.
15. 1 Kings 3:9
Give therefore thy servant an understanding heart to judge thy people, that I may discern between good and bad: for who is able to judge this thy so great a people?
16. 1 Corinthians 11:29
For he that eateth and drinketh unworthily, eateth and drinketh damnation to himself, not discerning the Lord's body.
17. 2 Timothy 2:7
Consider what I say; and the Lord give thee understanding in all things.
18. Deuteronomy 1:13
Take you wise men, and understanding, and known among your tribes, and I will make them rulers over you.
19. Proverbs 14:8
The wisdom of the prudent is to understand his way: but the folly of fools is deceit.
20. Proverbs 2:3
Yea, if thou criest after knowledge, and liftest up thy voice for understanding;
21. Hebrews 5:14
But strong meat belongeth to them that are of full age, even those who by reason of use have their senses exercised to discern both good and evil.
22. 1 Kings 3:11
And God said unto him, Because thou hast asked this thing, and hast not asked for thyself long life; neither hast asked riches for thyself, nor hast asked the life of thine enemies; but hast asked for thyself understanding to discern judgment;
23. Proverbs 3:21
My son, let not them depart from thine eyes: keep sound wisdom and discretion:
24. Proverbs 17:27
He that hath knowledge spareth his words: and a man of understanding is of an excellent spirit.
25. Job 12:20
He removeth away the speech of the trusty, and taketh away the understanding of the aged.
26. Proverbs 8:9
They are all plain to him that understandeth, and right to them that find knowledge.
27. 1 Corinthians 12:10
To another the working of miracles; to another prophecy; to another discerning of spirits; to another divers kinds of tongues; to another the interpretation of tongues:
28. 1 Corinthians 11:31
For if we would judge ourselves, we should not be judged.
29. Matthew 16:3
And in the morning, It will be foul weather to day: for the sky is red and lowring. O ye hypocrites, ye can discern the face of the sky; but can ye not discern the signs of the times?
30. Proverbs 10:23
It is as sport to a fool to do mischief: but a man of understanding hath wisdom.
31. Proverbs 23:4
Labour not to be rich: cease from thine own wisdom.
32. Deuteronomy 32:28
For they are a nation void of counsel, neither is there any understanding in them.
33. Proverbs 17:24
Wisdom is before him that hath understanding; but the eyes of a fool are in the ends of the earth.
34. Proverbs 2:11
Discretion shall preserve thee, understanding shall keep thee:
35. Psalm 119:100
I understand more than the ancients, because I keep thy precepts.
36. Daniel 2:21
And he changeth the times and the seasons: he removeth kings, and setteth up kings: he giveth wisdom unto the wise, and knowledge to them that know understanding:
37. Malachi 3:18
Then shall ye return, and discern between the righteous and the wicked, between him that serveth God and him that serveth him not.
38. Hosea 14:9
Who is wise, and he shall understand these things? prudent, and he shall know them? for the ways of the LORD are right, and the just shall walk in them: but the transgressors shall fall therein.
39. 1 Kings 4:29
And God gave Solomon wisdom and understanding exceeding much, and largeness of heart, even as the sand that is on the sea shore.
40. Psalm 19:12
Who can understand his errors? cleanse thou me from secret faults.
41. Proverbs 2:9
Then shalt thou understand righteousness, and judgment, and equity; yea, every good path.
42. Deuteronomy 4:6
Keep therefore and do them; for this is your wisdom and your understanding in the sight of the nations, which shall hear all these statutes, and say, Surely this great nation is a wise and understanding people.
43. Proverbs 18:15
The heart of the prudent getteth knowledge; and the ear of the wise seeketh knowledge.
44. Ezekiel 44:23
And they shall teach my people the difference between the holy and profane, and cause them to discern between the unclean and the clean.
45. 1 Corinthians 14:29
Let the prophets speak two or three, and let the other judge.
46. Proverbs 28:11
The rich man is wise in his own conceit; but the poor that hath understanding searcheth him out.
47. 1 Corinthians 2:14
But the natural man receiveth not the things of the Spirit of God: for they are foolishness unto him: neither can he know them, because they are spiritually discerned.
48. Philippians 1:10
That ye may approve things that are excellent; that ye may be sincere and without offence till the day of Christ;
49. Isaiah 29:14
Therefore, behold, I will proceed to do a marvellous work among this people, even a marvellous work and a wonder: for the wisdom of their wise men shall perish, and the understanding of their prudent men shall be hid.
Online Courses Recommended For You:
Books Recommended For You:
* As an Amazon Associate I earn from qualifying purchases.
ALSO READ: