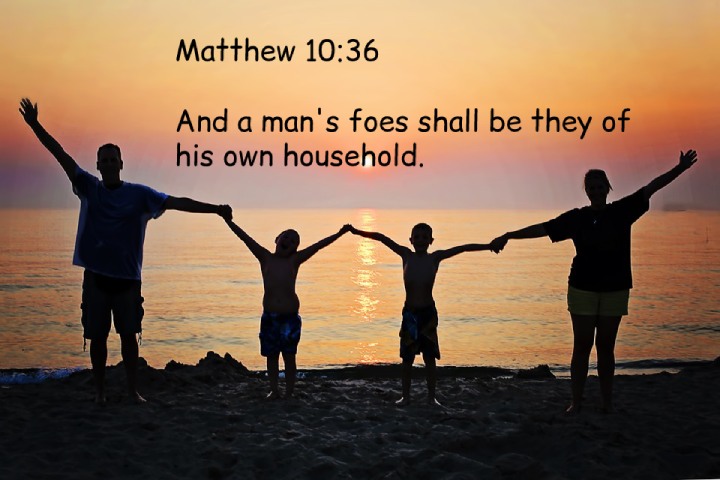 Family is the most important thing in many people's lives. It consists of loving relationships between spouses, siblings, parent and child, aunts and uncles, grandparents and grandchildren, cousins and other extended family members. Family ties can influence how we think about ourselves and how we approach life's challenges.
Our families provide us with love, support and security. They nurture our growth from infancy to adulthood; teach us values; prepare us for the world outside the home; offer physical protection; encourage self-discovery; foster socialization skills; create lasting memories.
Having strong family bonds also helps individuals become resilient during difficult times. It gives them a sense of belongingness that no other bond can give. Regardless of their stage in life and social standing, people of all ages benefit from solid family relationships.
Family members share physical traits, interests, personalities or values. They help shape our identity; form a foundation for personal development; teach us how to build relationships with others; and prepare us for the outside world. Through shared experiences and conversations, families can also strengthen their bonds and develop lasting memories together.
The support of close relatives is invaluable in times of need, providing a necessary shoulder to lean on when going through difficult situations such as the loss of a job, severe illness or death of a loved one. Having a loving family also helps individuals maintain a positive outlook on life despite challenging circumstances because they know they are not alone.
Family provides us with an understanding of our place in the world and helps shape our values. They can also offer guidance when making important life decisions, providing a safety net to fall back on. The love and support of family members who have experienced different phases of life can help us navigate through each stage.
The love and support we receive from our families allow us to reach our highest potential physically and emotionally. We must cherish our time with family members as life is full of surprises and nothing remains constant. By celebrating special occasions together, going on vacations or simply having dinner together, families can strengthen their bonds and foster a strong connection that will bring them closer for years to come. So take the time to appreciate your family – you may never know how much those moments mean to you down the line.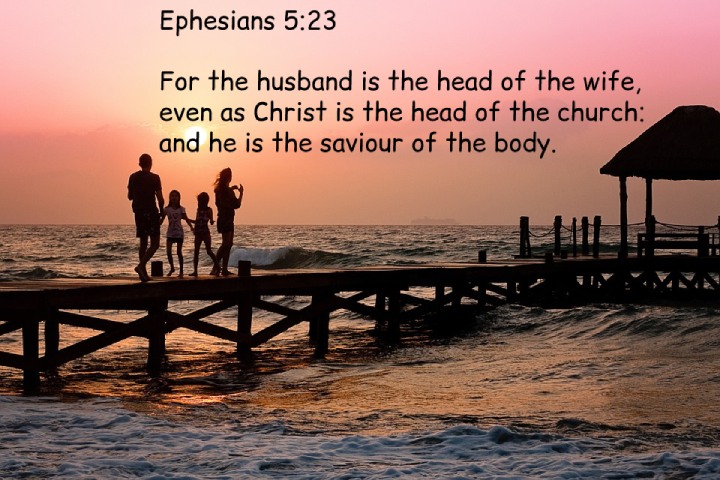 Bible Verses About Family
1. 1 Peter 2:17
Honour all men. Love the brotherhood. Fear God. Honour the king.
2. Ephesians 3:15
Of whom the whole family in heaven and earth is named,
3. 1 Peter 4:17
For the time is come that judgment must begin at the house of God: and if it first begin at us, what shall the end be of them that obey not the gospel of God?
4. Proverbs 31:15
She riseth also while it is yet night, and giveth meat to her household, and a portion to her maidens.
5. Matthew 10:36
And a man's foes shall be they of his own household.
6. Proverbs 11:29
He that troubleth his own house shall inherit the wind: and the fool shall be servant to the wise of heart.
7. Jeremiah 12:6
For even thy brethren, and the house of thy father, even they have dealt treacherously with thee; yea, they have called a multitude after thee: believe them not, though they speak fair words unto thee.
8. Isaiah 60:22
A little one shall become a thousand, and a small one a strong nation: I the LORD will hasten it in his time.
9. Ephesians 2:19
Now therefore ye are no more strangers and foreigners, but fellowcitizens with the saints, and of the household of God;
10. Ephesians 5:23
For the husband is the head of the wife, even as Christ is the head of the church: and he is the saviour of the body.
11. Exodus 12:3
Speak ye unto all the congregation of Israel, saying, In the tenth day of this month they shall take to them every man a lamb, according to the house of their fathers, a lamb for an house:
12. Amos 3:2
You only have I known of all the families of the earth: therefore I will punish you for all your iniquities.
13. 1 Timothy 3:5
(For if a man know not how to rule his own house, how shall he take care of the church of God?)
14. Genesis 12:3
And I will bless them that bless thee, and curse him that curseth thee: and in thee shall all families of the earth be blessed.
15. 1 Timothy 5:8
But if any provide not for his own, and specially for those of his own house, he hath denied the faith, and is worse than an infidel.
16. Zechariah 14:17
And it shall be, that whoso will not come up of all the families of the earth unto Jerusalem to worship the King, the LORD of hosts, even upon them shall be no rain.
17. Psalm 68:6
God setteth the solitary in families: he bringeth out those which are bound with chains: but the rebellious dwell in a dry land.
18. Titus 1:11
Whose mouths must be stopped, who subvert whole houses, teaching things which they ought not, for filthy lucre's sake.
19. Psalm 22:27
All the ends of the world shall remember and turn unto the LORD: and all the kindreds of the nations shall worship before thee.
20. Nehemiah 4:14
And I looked, and rose up, and said unto the nobles, and to the rulers, and to the rest of the people, Be not ye afraid of them: remember the Lord, which is great and terrible, and fight for your brethren, your sons, and your daughters, your wives, and your houses.
21. 1 Timothy 3:4
One that ruleth well his own house, having his children in subjection with all gravity;
22. Mark 3:25
And if a house be divided against itself, that house cannot stand.
23. Luke 12:52
For from henceforth there shall be five in one house divided, three against two, and two against three.
24. Hebrews 2:11
For both he that sanctifieth and they who are sanctified are all of one: for which cause he is not ashamed to call them brethren,
25. Genesis 7:1
And the LORD said unto Noah, Come thou and all thy house into the ark; for thee have I seen righteous before me in this generation.
26. 1 Timothy 5:4
But if any widow have children or nephews, let them learn first to shew piety at home, and to requite their parents: for that is good and acceptable before God.
27. Acts 16:31
And they said, Believe on the Lord Jesus Christ, and thou shalt be saved, and thy house.
28. Galatians 6:10
As we have therefore opportunity, let us do good unto all men, especially unto them who are of the household of faith.
29. Mark 6:4
But Jesus said unto them, A prophet is not without honour, but in his own country, and among his own kin, and in his own house.
Online courses recommended for you:
Books recommended for you:
* As an Amazon Associate I earn from qualifying purchases.
ALSO READ: