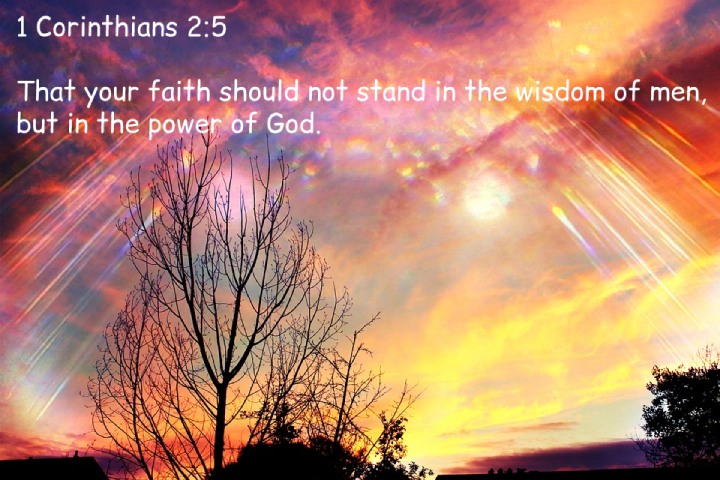 When we talk about faith, it's important to understand that faith isn't just a personal belief or something that you hold in your heart. Faith is a way of life. It's a choice to live according to your beliefs, regardless of what the world around you might say or do.
Living a life of faith requires courage. It means being willing to stand up for what you believe in, even when it's not popular or easy. It means living your life according to your values, no matter what.
When you live a life of faith, you can be sure that God is with you always. He will never leave you or forsake you. He will give you the strength and courage you need to face anything that comes your way.
If you are looking for a deeper faith life, there are many resources available to help you. The Bible is a great place to start, as it is full of stories of people who had faith in God and His promises. Many Christian books and websites can help you grow in your faith.
No matter where you are on your faith journey, know that God is with you always. He will never leave you or forsake you. Trust in Him, and He will help you through whatever comes your way.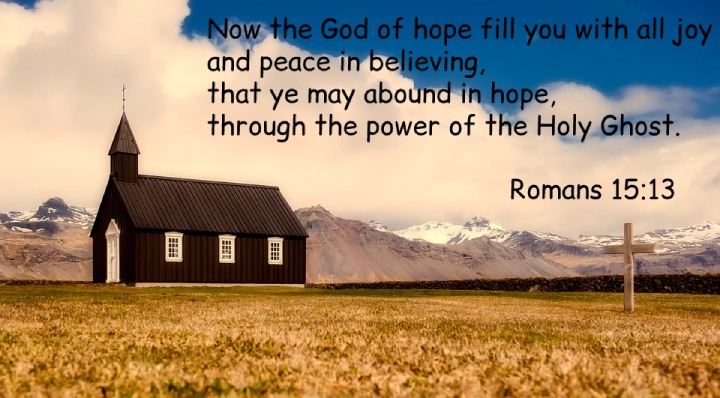 Bible Verses About Having Faith
1. Hebrews 13:7
Remember them which have the rule over you, who have spoken unto you the word of God: whose faith follow, considering the end of their conversation.
2. 1 Timothy 1:14
And the grace of our Lord was exceeding abundant with faith and love which is in Christ Jesus.
3. Ephesians 2:8
For by grace are ye saved through faith; and that not of yourselves: it is the gift of God:
4. Mark 11:22
And Jesus answering saith unto them, Have faith in God.
5. Galatians 3:26
For ye are all the children of God by faith in Christ Jesus.
6. James 2:18
Yea, a man may say, Thou hast faith, and I have works: shew me thy faith without thy works, and I will shew thee my faith by my works.
7. Ephesians 1:15
Wherefore I also, after I heard of your faith in the Lord Jesus, and love unto all the saints,
8. 1 Timothy 1:19
Holding faith, and a good conscience; which some having put away concerning faith have made shipwreck:
9. Colossians 1:23
If ye continue in the faith grounded and settled, and be not moved away from the hope of the gospel, which ye have heard, and which was preached to every creature which is under heaven; whereof I Paul am made a minister;
10. Ephesians 3:12
In whom we have boldness and access with confidence by the faith of him.
11. Ephesians 6:23
Peace be to the brethren, and love with faith, from God the Father and the Lord Jesus Christ.
12. 2 Corinthians 5:7
(For we walk by faith, not by sight:)
13. Mark 11:24
Therefore I say unto you, What things soever ye desire, when ye pray, believe that ye receive them, and ye shall have them.
14. Romans 4:16
Therefore it is of faith, that it might be by grace; to the end the promise might be sure to all the seed; not to that only which is of the law, but to that also which is of the faith of Abraham; who is the father of us all,
15. Galatians 3:9
So then they which be of faith are blessed with faithful Abraham.
16. 1 Thessalonians 1:3
Remembering without ceasing your work of faith, and labour of love, and patience of hope in our Lord Jesus Christ, in the sight of God and our Father;
17. Romans 10:17
So then faith cometh by hearing, and hearing by the word of God.
18. Ephesians 4:5
One Lord, one faith, one baptism,
19. John 6:29
Jesus answered and said unto them, This is the work of God, that ye believe on him whom he hath sent.
20. James 1:6
But let him ask in faith, nothing wavering. For he that wavereth is like a wave of the sea driven with the wind and tossed.
21. James 2:22
Seest thou how faith wrought with his works, and by works was faith made perfect?
22. Romans 14:23
And he that doubteth is damned if he eat, because he eateth not of faith: for whatsoever is not of faith is sin.
23. Romans 15:13
Now the God of hope fill you with all joy and peace in believing, that ye may abound in hope, through the power of the Holy Ghost.
24. Luke 17:5
And the apostles said unto the Lord, Increase our faith.
25. Hebrews 11:13
These all died in faith, not having received the promises, but having seen them afar off, and were persuaded of them, and embraced them, and confessed that they were strangers and pilgrims on the earth.
26. 2 Corinthians 4:13
We having the same spirit of faith, according as it is written, I believed, and therefore have I spoken; we also believe, and therefore speak;
27. 1 Corinthians 2:5
That your faith should not stand in the wisdom of men, but in the power of God.
28. 1 Corinthians 13:2
And though I have the gift of prophecy, and understand all mysteries, and all knowledge; and though I have all faith, so that I could remove mountains, and have not charity, I am nothing.
29. 1 Corinthians 13:13
And now abideth faith, hope, charity, these three; but the greatest of these is charity.
30. Hebrews 4:2
For unto us was the gospel preached, as well as unto them: but the word preached did not profit them, not being mixed with faith in them that heard it.
31. Galatians 6:10
As we have therefore opportunity, let us do good unto all men, especially unto them who are of the household of faith.
32. Romans 1:12
That is, that I may be comforted together with you by the mutual faith both of you and me.
33. James 2:17
Even so faith, if it hath not works, is dead, being alone.
34. Galatians 3:7
Know ye therefore that they which are of faith, the same are the children of Abraham.
35. 2 Thessalonians 3:2
And that we may be delivered from unreasonable and wicked men: for all men have not faith.
36. Romans 5:2
By whom also we have access by faith into this grace wherein we stand, and rejoice in hope of the glory of God.
37. Romans 5:1
Therefore being justified by faith, we have peace with God through our Lord Jesus Christ:
38. Philippians 3:9
And be found in him, not having mine own righteousness, which is of the law, but that which is through the faith of Christ, the righteousness which is of God by faith:
39. Colossians 2:7
Rooted and built up in him, and stablished in the faith, as ye have been taught, abounding therein with thanksgiving.
40. 1 John 5:4
For whatsoever is born of God overcometh the world: and this is the victory that overcometh the world, even our faith.
41. Romans 1:17
For therein is the righteousness of God revealed from faith to faith: as it is written, The just shall live by faith.
42. Romans 12:6
Having then gifts differing according to the grace that is given to us, whether prophecy, let us prophesy according to the proportion of faith;
43. Hebrews 11:1
Now faith is the substance of things hoped for, the evidence of things not seen.
44. Galatians 3:2
This only would I learn of you, Received ye the Spirit by the works of the law, or by the hearing of faith?
45. Hebrews 11:3
Through faith we understand that the worlds were framed by the word of God, so that things which are seen were not made of things which do appear.
46. 1 Corinthians 16:13
Watch ye, stand fast in the faith, quit you like men, be strong.
47. Romans 3:22
Even the righteousness of God which is by faith of Jesus Christ unto all and upon all them that believe: for there is no difference:
48. Matthew 15:28
Then Jesus answered and said unto her, O woman, great is thy faith: be it unto thee even as thou wilt. And her daughter was made whole from that very hour.
49. Matthew 21:22
And all things, whatsoever ye shall ask in prayer, believing, ye shall receive.
Online courses recommended for you:
Books recommended for you:
* As an Amazon Associate I earn from qualifying purchases.
ALSO READ:
15 Worthwhile Ways to Increase Your Faith in God, Step Out In Faith