Manifesting money is important to almost everyone. There are very few people who don't see the connection between money and freedom. For many people, manifesting money means being able to contribute to the world in a positive way where they are able to provide for their family, give to their friends, and help others in need. And for others, manifesting money is all about ensuring that things are going to be taken care of no matter what happens. Let's talk about how to make manifesting money easier than ever before.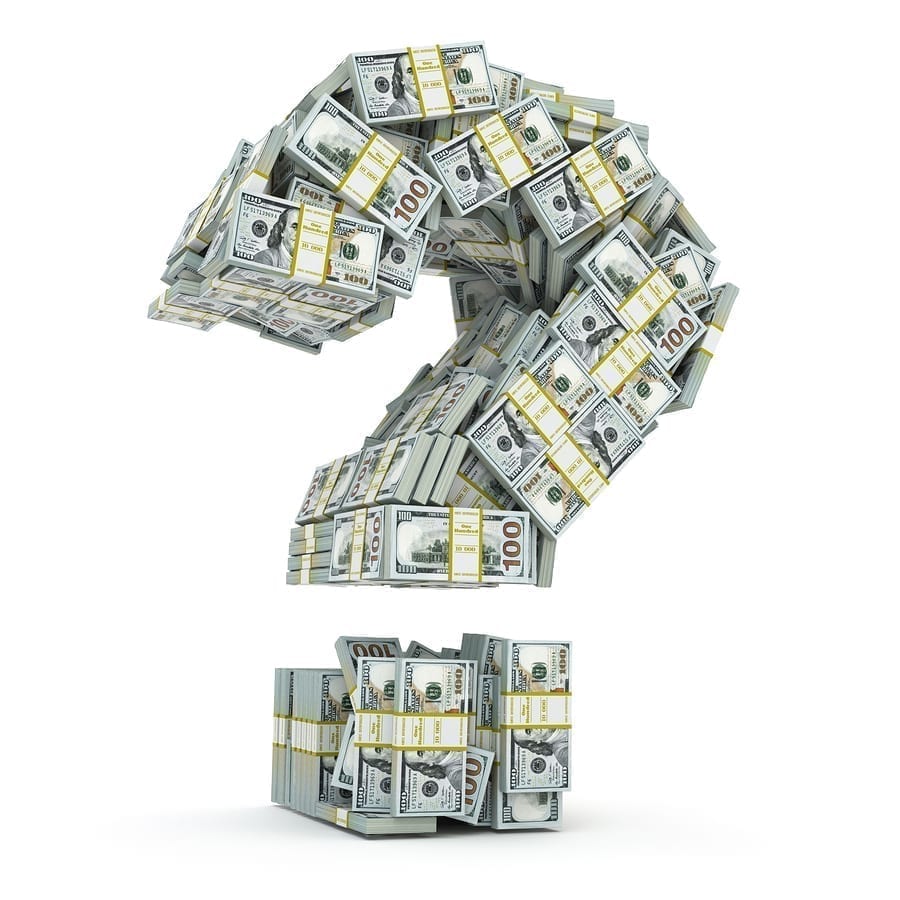 1. Don't Fear Spending Money
The first step to manifesting more money in your life is to stop being afraid to open your bills. – Annabel Gat
The thing about money is that it is used to buy stuff we want and pay for stuff we need, including bills. If you are constantly scared to open your bills, then you are putting a negative connotation around money, and that's not going to help you get into a state where you are able to manifest money into your life. It's going to keep you in a state where you keep money out of your life!
When you open your bills, you are telling the universe that you are not afraid of money and you have faith that it will come to you.
You also feel better – mentally and physically – because you are coming from a place of action instead of fear. And being in that positive state will help you manifest more money into your life.
2. Make The Majority Of Your Thoughts Positive
You have to change your everyday mindset to be able to get to the place where you can manifest money into your life. – Cornelia Grimsmo
Consistent negative thinking and manifesting money (or anything else you truly want) do NOT go hand in hand.
You can't just think a few positive thoughts and expect to manifest money or abundance or love. Your dominant thoughts are causing you to take certain actions and, therefore, attracting what they are focused on.
So if your dominant thoughts are negative, your actions are going to attract more negative things into your life.
It's important to change your habitual thinking from negative to positive. You can do that by making a commitment to look for the best-feeling thoughts in every situation. The more you practice doing that, the more you will do it, and soon it will become a daily habit that helps you manifest the life you want.
3. Get What Those Lucky People Have
Good-luck-people are basically just vibrating the energy that is going to attract exactly what it is that they are asking for into their lives. – Christie Marie Sheldon
People who have all the luck in life also have something else… They have the ability to give their attention to what they want in their life and NOT to what they don't want.
By focusing their attention on what they do, they are able to manifest it.
The trick is to think about money in a way that feels good to you. So, instead of thinking, "I would love to have money, but I don't know if I can manifest as much as I want," think "I'm excited to see where my next windfall is going to come from!" The second thought feels much better and can help you vibrate at a level where what you want is vibrating.
Remember, you are living in a universe of vibration. Everything that exists is vibrating. Positive thoughts and feelings can help you vibrate at a level that is beneficial to your happiness and ability to manifest what you want into your life.
Note: If you want to help you get rid of the mindset and habits that are blocking you from giving your attention to what you want, I highly suggest checking out Christie Marie Sheldon's course, Unlimited Abundance.
4. Make A Plan For What You Want
Our intention is everything. Nothing happens on this planet without it. Not one single thing has ever been accomplished without intention. – Jim Carrey
Nobody manifests money into their life without intention.
Your intention is your goal or your desire, and once you have that goal or desire, you will do things to help you reach it. If you don't have an intention, you do nothing, which means you get nothing. But, if you have a clear goal or desire in mind, you do things to help you reach it.
For instance, if your goal is to get into a state where you manifest money easily, you may try to bring up your vibration from a state of worry to a state of gratitude and start working on a business or project that could earn you money. Or, if you have a really rich parent, your intention may be to get their money when they die and so you will do things to help you reach that goal.
I highly recommend, though, making a goal to manifest your own money into your life without the help of others. Why? While you may intend to inherit someone's money, they may have a different intention in mind. They may want to donate their money or – god forbid, spend their money!
Take control of your own destiny.
The one thing you will hear over and over again from people who manifest what they want in their life is that if you have the desire within you, then the universe has the ability to fulfill that desire. You won't truly desire it unless there is a way to receive it.
So, what's your intention?
5. Give Birth To Something Great!
I believe we are creators, and I believe we create with every thought and every word… every moment is pregnant with the next moment of your life. – Jim Carrey
Jim Carey isn't the only one who knows this (but I love the way he worded it!). Abraham and Hicks have said that your current thought is attracting the next thought and the next, and those thoughts cause you to be in or out of aliment with what you want most.
Anyone who has ever been stuck on a negative thought knows that to be true.
So, try to remember that your current thought is pregnant and it's going to give birth to your next moment in life – good or bad. If you want to give birth to good moments, choose good thoughts and words. Choose to habitually focus on good things. That's what's going to help you attract the life you want, including manifesting money into your life.
6. Don't Concern Yourself With How Others Manifest Money
When you find yourself critical of the way anyone has attracted or is using money, you are pushing money away from you. – From The Money, And The Law Of Attraction Cards by Esther and Jerry Hicks
It's always important to remember that the way other people get money is not your business. You are your business. The way you manifest money is your business. When you focus on yourself and not on others, you can stay in alignment with what you want to attract.
I always feel happy for people who are working hard and making money. I also feel happy for people who are given money, win money, or attract money in some other way simply because they are in the right mindset and vibration.
But, I find that focusing on people who make money in a really shady way can quickly bring me out of alignment with what I want, which takes me off track and keeps me stuck in a state of lower vibration – a state where manifesting money is going to be very, very hard! So, I remind myself that everyone is doing the best they can and if they are screwing people over to make money, they are going to pay for it later on.
And, to be honest, no matter what happens, I'd rather focus on myself than them.