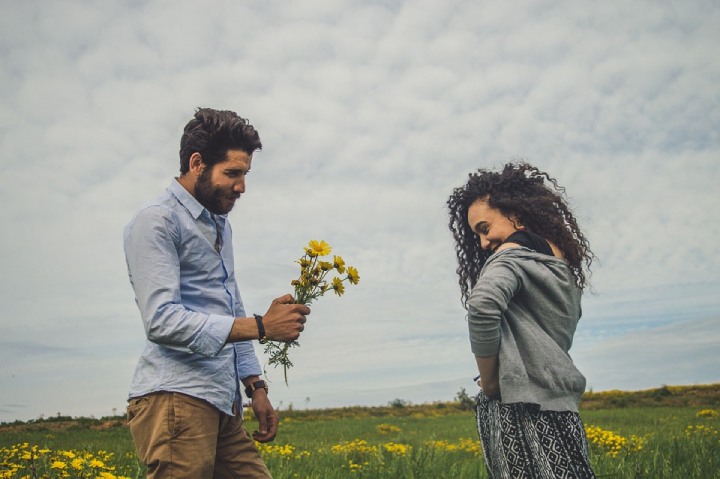 Do you feel like your ex wants you back but is only scared to admit it? Are you hopeful that there is a second chance for your love story?
Before hoping for a love that will be sweeter the second time around, be sure that your ex-partner is still into you. You should know the signs that he wants you back but is scared to make a move.
Here are some of the clues you must look for:
Affection Remains
1. He Looks at You with Longing.
Eyes cannot lie. Whenever you meet, does your ex still look at you with affection? Do his eyes tell you that he misses you so much? If you had been together for a long time, you would know about his reactions. So, if you can observe this, it is a clear sign that he wishes to get back together with you.
2. He Cannot Stop Himself from Giving You Compliments.
If he can still sincerely praise you even after a painful breakup, believe that the affection is still there. In addition, his compliments are his way of letting you know he still appreciates you.
3. He Tries to Get You Alone.
One of the signs that your ex-boyfriend longs to be with you again is how he craves your company. If he often looks for an excuse to be alone with you, maybe he is trying to get you back. Probably, he wants you back but is scared to let you know directly. That is why he wants to take it slow.
4. He is Still Protective of You.
If your ex still acts protective towards you, it shows that his affection has never left. He still thinks of you as the love of his life. If this is the case, it means he did not really want to break up with you.
5. He Responds to Your Messages Right Away.
Another hint that he really wants you back is how he quickly replies to your messages. He may even call you immediately after receiving your text or chat. He might use it as an excuse to hear your voice and have a long conversation with you.
6. He Cannot Resist Touching You.
If he cannot stop himself from touching your arm, holding your hand, or even grabbing you for a hug, it shows he misses you so much. He wants you back but is scared to voice it out for fear of rejection. That is why he takes every opportunity to hold you.
Keeps the Connection
7. He Checks on You Once in a While.
If your ex-boyfriend messages you now and then to ask how you are doing, he has not moved on. He is still hoping you can feel the sincerity of his care. Moreover, he wishes to be given a second chance. He would have stopped communicating with you if he wanted you gone completely.
8. He Still Reacts on Your Social Media Posts.
Does your ex still actively follow you on social media? If he still reacts or comments on your posts, you can tell he still wants your attention. It is his way of showing that he does not want to cut ties with you. He also wants other people to think that you are on good terms, fearing that other guys may take advantage of your breakup.
9. He Reminds You About Your Happy Memories.
Is he fond of sending you throwback pictures? Or does he sometimes message you just to talk about some good memories? If yes to both, it is clear that he wants you back, but he is scared of what your reaction will be. That is why he uses your happy memories to test if you feel the same way.
10. He Still Connects with Your Family.
Another sign that he is still into you is how he still checks on your family. If he was close to your parents and siblings when you were still together, he might use that as an instrument to find his way back to your heart.
11. He Keeps Friendship with Your Friends.
The same goes for his connection with your friends. If he never cuts his friendship with them, it shows that he still thinks he is part of your world and vice versa. In addition, he may use your friends to convince you to get back together with him.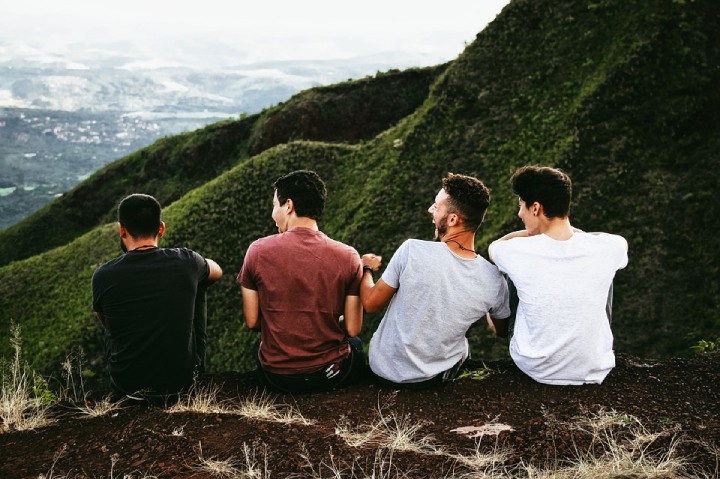 12. He Asks to Meet Up Once in a While.
Has he ever asked you out to catch up lately? It simply means he misses you. He wants to see you, hoping a time together will soften your heart towards him. So, how many times have you met him since your breakup?
Can't Get Over the Breakup
13. He Takes the Blame for Your Breakup.
Another hint that he wants you back is how he takes responsibility for the breakup. He wants you to stop fighting over it, so he accepts his faults and blames himself for messing up the relationship. His humility is proof that he is willing to do everything just to get you back.
14. He Keeps Apologizing for What Happened.
In connection to no. 13, he keeps asking for your forgiveness. Even if the breakup was not really his entire fault, he is willing to humble himself. He will repeatedly apologize, hoping you will see his sincerity.
15. He is Still Depressed About It.
Is your ex still suffering because of the breakup? If it is causing him depression—even until now—it means that he is desperate to have you back. He cannot afford to lose you. That is why he wants you back so much.
16. He Keeps Asking If You Still Love Him.
Has he ever frankly asked if you still have feelings for him? He may not have directly suggested that you get back together, but it could be a hint of his intention. If he finds out that you still love him, he will have more courage to pursue you again.
17. He Says He Regrets Losing You.
Regretting the breakup is like saying he wishes it did not happen. What does it mean? He simply wants you back in his arms.
Seems Waiting and Hopeful
18. He Remains Single After a Long Time.
Has your ex remained single even if your breakup happened a long time ago? Probably, he is still waiting for you. He has not gotten over his feelings for you, which is why he has no appetite for dating other girls. How about you? Have you remained single since then?
19. He is Interested in Your Dating Life.
Is he curious about who you are currently dating or if you are actively seeing other guys? And does he seem upset whenever you mention some other man? If he had moved on, he would not care about your dating life. Of course, it would be awkward for an ex to stay interested in the love life of their ex-partner unless they still care about the person.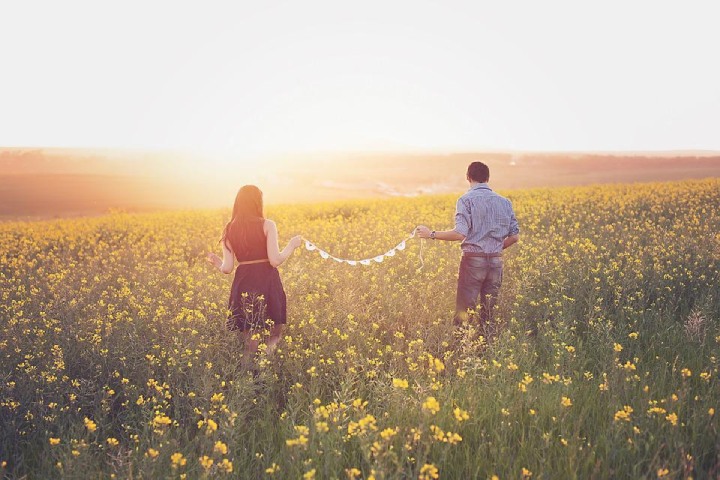 20. He Works Hard to Improve His Life—and He Keeps You Updated.
Another sign that he wants you back but is only scared to say it directly is how he constantly updates you about his life. To get you back, he wants to show you that he has become a better person. You can be his inspiration for working hard to achieve his dreams and leave negative habits.
21. He Treats You Better Than Before.
Does he treat you better than when you were still together? Is he more of a gentleman now? Consider it a sign that he longs to have you back. Of course, for that to happen, he knows he has to be a better partner to you.
Be Wiser This Time
There is no problem if you also want to be back with your ex. However, just make sure that your decision will be the best for you and your future. If he wants you back but is scared, you should ask why. It is best if you come up with solutions to your problems in the past so that your love will be sweeter the second time around.
Online courses recommended for you:
Books recommended for you:
* As an Amazon Associate I earn from qualifying purchases.
ALSO READ:
25 Noticeable Signs He Has Strong Feelings for You