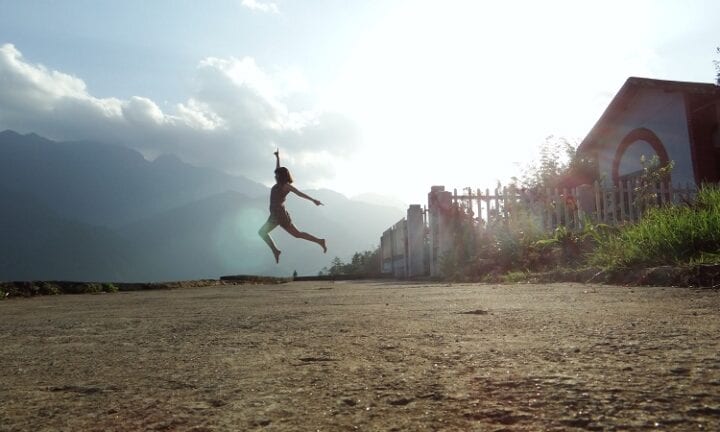 Do you believe in the saying that money makes the world go round? In our society, money is equated with power and control. Both of these give us an illusion of success and happiness. Money also gives us security and freedom. It buys us comfort.
When you lack money to spend for your wants and sometimes even your needs, the experience can be scary. It can be a constant source of stress if you do not know how to come to terms with your situation.
Can one actually live a happy and meaningful life without it? Yes, I do believe so. I am lucky to have had the first-hand experience of living in desperate conditions after disasters. Whether it may be surviving the storm surge that went with Super Typhoon Haiyan, or working with the people of Vanuatu a day after Cyclone Pam hit them and took away their crops, or providing the needs of villagers escaping ISIS jihadis in Mosul; I've seen how resilient the human spirit is. These are situations when the affected populations live in an almost non-monetary economy. They either lost everything or they have money but have no use for it. Their ability to bounce back, survive and even laugh off their situation by barter system or just relying on other people's kindness.
In a study called  Resilience in Survivors of Katrina ("RISK") Project, the researchers, by a stroke of chance were able to measure the pre-and post-disaster levels of happiness among 491 female participants. They were asked, "If you were to consider your life, in general, these days, how happy or unhappy would you say you are?" According to lead researcher Rocio Calvo, an assistant professor at Boston College's School of Social Work, almost 89% of women remained in the "somewhat happy" or "very happy" categories a year after the disaster. Don't you find that interesting? What could be the secret to happiness when one has nothing?
Happiness is an intentional internal feeling that is an effect of chemical reactions in our body. Isn't it wonderful to know that we can manipulate and control our emotions through different exercises and activities? I've jotted down some tips on how to be happy without a budget for you below because the best things in life are free!