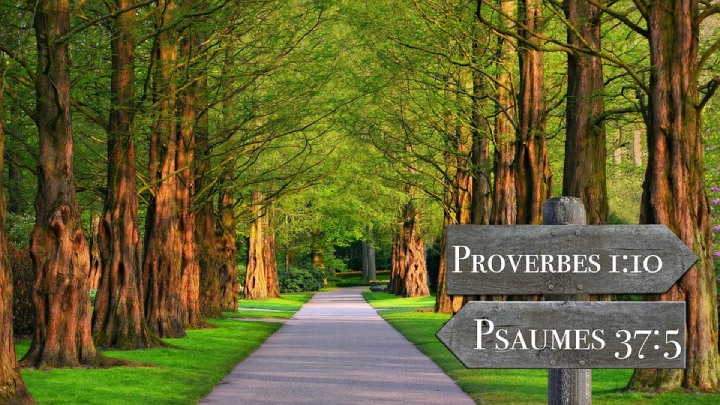 The foundation of a Christian's security is their identity in Christ. No matter what hardships they go through, they can overcome knowing that God's favor is upon them.
How about you? Are you secure in your faith and identity? Or do you need the reassurance of how God values you?
Here are some Bible verses that will encourage you to be confident in your standing in Christ:
15 Bible Verses Describing Who I am to God
1. Child of God
"Yet to all who did receive him, to those who believed in his name, he gave the right to become children of God—" John 1:12
If you have made Jesus Christ as your Lord and Savior, it means you are now a child of God. Through Christ's sacrifice on the cross, you have become an adopted son or daughter of the King of kings. Therefore, you now have the right to call God your Father in heaven and you also have the access to His favor.
2. Co-heir with Jesus Christ
"Now if we are children, then we are heirs—heirs of God and co-heirs with Christ, if indeed we share in his sufferings in order that we may also share in his glory." Romans 8:17
Moreover, if you are a child of God, it means that you are also His heir. It makes you a co-heir with His only begotten Son—Christ, Himself. Your struggles now as you serve Him will be worth it since you will share with the Lord's glory in the end.
3. Chosen
"just as He chose us in Him before the foundation of the world, that we should be holy and without blame before Him in love," Ephesians 1:4
If your faith in God is genuine by being a believer and follower of Christ, know that you are blessed because you have been chosen. You have been predestined to be saved and be among the Lord's people. By His grace, you are special.
4. Redeemed and forgiven
"In him we have redemption through his blood, the forgiveness of our trespasses, according to the riches of his grace." Ephesians 1:7
On your own, you are wicked and unrighteous—in short, a sinner. However, through Christ's sacrifice on the cross, you have been forgiven and redeemed from the wages of sin. Through His grace, you can boldly approach God's throne now.
5. A new creation in Christ
"So then, if anyone is in Christ, he is a new creation; what is old has passed away–look, what is new has come." 2 Corinthians 5:17
Putting your trust in Christ as your Lord and Savior mean being renewed from the inside. You become a new person—a new creation—and all your old sinful habits are thrown away.
"For you created my inmost being; you knit me together in my mother's womb.
I praise you because I am fearfully and wonderfully made; your works are wonderful, I know that full well.
My frame was not hidden from you when I was made in the secret place, when I was woven together in the depths of the earth.
Your eyes saw my unformed body; all the days ordained for me were written in your book before one of them came to be." Psalm 139:13-16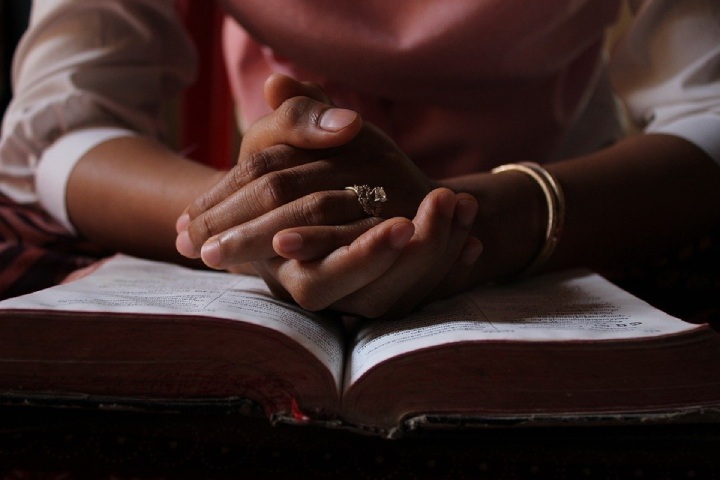 6. Righteous and holy
"… Put on the new man who has been created in God's image–in righteousness and holiness that comes from truth." Ephesians 4:24
No one can become righteous or holy by their own effort. However, through Christ's sacrifice, you can be purified from your sins. By this, you become sanctified before God the Father. So, if you have put your trust in Jesus, you are now righteous and holy in the eyes of God.
7. No longer slave to sin
"So you are no longer a slave but a son, and if you are a son, then you are also an heir through God." Galatians 4:7
As a new creation in Christ, you are no longer a slave to sin. You may still sin since you remain imperfect while on earth, but you are not a sinner anymore. It means that you are being transformed by the power of the Holy Spirit every day. As a result, you are gradually changed and you get to overcome your habitual sins.
8. Friend of Jesus
"I no longer call you slaves, because the slave does not understand what his master is doing. But I have called you friends, because I have revealed to you everything I heard from my Father." John 15:15
You are no longer a 'slave' but a friend of Jesus. Once you are saved and a follower of Christ, you receive His wisdom through the Scriptures. If before you could not understand nor bear to read the Bible, now you thirst for it, knowing that in it is the manual of life in Christ.
9. Temple of the Holy Spirit
"Do you not know that you are God's temple and that God's Spirit lives in you?" 1 Corinthians 6:19
As a believer, you have to realize that you are no longer on your own. The Holy Spirit dwells in you so He can help you change, discern God's will, and live a Christlike life. That is why it is not right to treat your body with carelessness.
10. God's workmanship
"For we are his workmanship, having been created in Christ Jesus for good works that God prepared beforehand so we may do them." Ephesians 2:10
From the beginning, you have been created by God to do good works. This is your purpose in order to glorify the Lord through your life. Whatever path He has set before you, may it be in career, ministry, or personal advocacy, you are meant to use it to exhibit God's goodness.
11. Citizen of heaven
"But our citizenship is in heaven–and we also await a savior from there, the Lord Jesus Christ …" Philippians 3:20
Through Christ, you have gained your citizenship in heaven. Your salvation by faith through His grace has given you access to eternal life. And that means you will be in heaven with the Lord forevermore after your life here.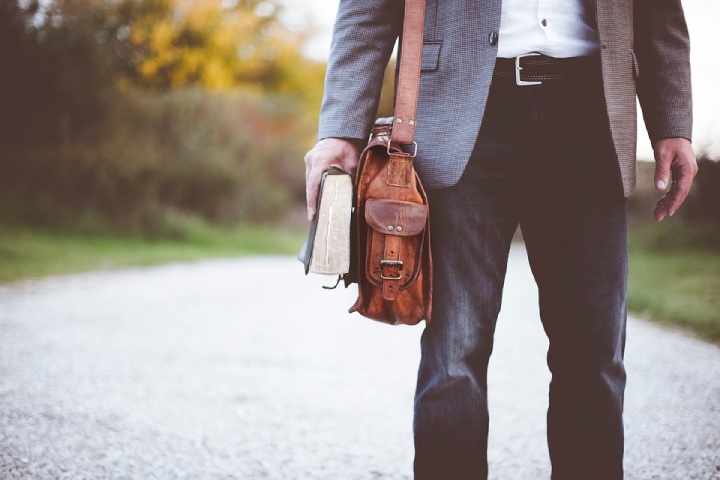 12. Light in the Lord
"For you were once darkness, but now you are light in the Lord. Walk as children of light…" Ephesians 5:8
Jesus is also the light of the world (John 8:12). It means that as His follower, you need to walk as a child of light. You are now out of the darkness caused by sin, and now you are expected to reflect the Lord's light while in the world so others will be led out of the dark too.
13. Part of Christ's body
"For we are members of His body, [a]of His flesh and of His bones." Ephesians 5:30
You are not just a church attendee or member. Christ is the head, and the Church is His body. When we say 'Church' we are not talking about a particular denomination or organization. It is the whole body of Christ comprising all His believers from all parts of the world. Since you are a follower who fellowships with other believers, you become part of that Church.
14. Saint
"To the church of God which is at Corinth, to those who are [a]sanctified in Christ Jesus, called to be saints, with all who in every place call on the name of Jesus Christ our Lord, both theirs and ours:" 1 Corinthians 1:2
In a biblical context, saints are anyone sanctified in Christ. They are everyone who has trusted the name of Jesus Christ to be their Lord. So, if you are sure of your faith in Him, then God also sees you as a saint.
15. Branch of the true vine
"I am the vine, you are the branches. He who abides in Me, and I in him, bears much fruit; for without Me you can do nothing." John 15:5
Jesus is the true vine (John 15:1) and if you remain in Him, you are one of His branches. Through Christ's power in you, you can bear spiritual fruit—including the fruit of the Holy Spirit (Galatians 5:22-23).
You are Loved
The bottom line of everything you are to God is you are loved. It is God's love that led Him to send His only begotten Son, Jesus Christ, to the world. Christ came to die on our behalf to pay for the penalty of our sins, which is no other than death (Romans 6:23).
How valuable am I to god?
You are so valuable to God that He was willing to give up His one and only Son for you. "For God so loved the world that he gave his one and only Son, that whoever believes in him shall not perish but have eternal life" (John 3:16).
You are of infinite worth to God!
We were created in God's image (Genesis 1:27) and likeness (Genesis 5:1). Because of that, we have intrinsic value. We are not just some random beings in the universe. We are unique to God. In fact, He calls us His "treasure" (Exodus 19:5).
God loves you so much that He wants to have a personal relationship with you. He wants you to know Him intimately. That is why He sent His Son, Jesus Christ, to die for your sins so that you may have eternal life (John 3:16).
15 Bible Verses Describing Who I am to God Video
Online courses recommended for you:
Books recommended for you:
* As an Amazon Associate I earn from qualifying purchases.
ALSO READ: