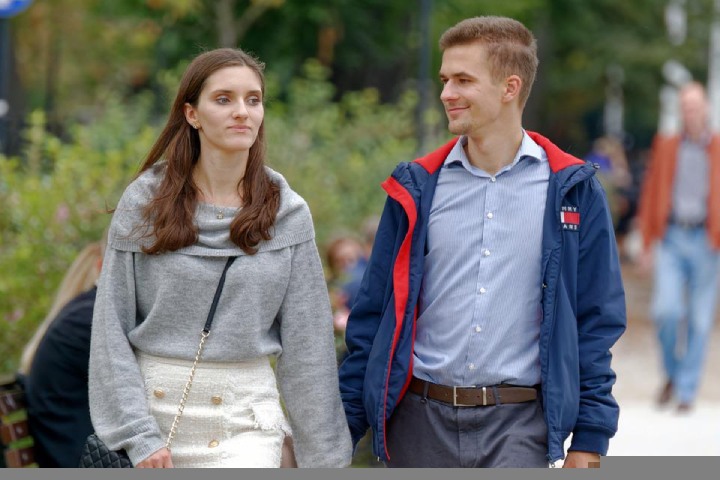 Can you feel that a guy likes you and he wants your constant attention? Well, if he wants you to notice him, expect some tricks to turn your head in his direction.
Here are some signs that he really wants your attention:
19 Cute Signs He Wants You to Notice Him Video
Efforts to Look Attractive
1. He Always Wears His Best When Meeting You.
Well, the most obvious sign that a person in love does is wear their best outfits and look dazzling. They want to be a head-turner. Therefore, if you notice that a guy always dresses up whenever you have to be together, you can right away tell that he likes you. It is his way of saying, "Please look at me!"
2. He Sometimes Overdresses.
Since he wants to look so fashionably handsome whenever you are around, sometimes he is not aware that he is overdoing it. Maybe, you never give him enough attention, that is why he has to put extra effort on his looks.
3. He is Conscious of His Looks.
Aside from making sure he looks attractive whenever he has to face you, it is noticeable how he exerts equal effort to maintain it. He goes to the comfort room now and then to check his hairstyle and reapply perfume. You can also observe how he likes mint candies—probably because he wants to keep his breath fresh whenever talking to you.
4. He Bathes with Perfume.
Of course, he will not be in front of you without making sure he smells fresh and manly. He seems to spray his perfume on himself every hour. Maybe he thinks that girls fall easily for men who smell so nice. And, of course, who would not notice a person who seems to bathe in perfume?
5. He Changes Hairstyles Often.
Another sign that he wants you to notice him is his ever-changing hairstyle. For instance, last week, he sported a mohawk, then when you saw him yesterday, he already had his hair bleached. Well, he could just be restless about his hairdo, but if this happens together with the other mentioned signs, consider it a hint of his attraction to you.
6. He Keeps Changing His Display Photo on Social Media.
Is he always changing his profile photo on social media? Most men are lazy to change their display photos and even update their social media posts. However, some guys are compelled to do so if they know their crushes are active netizens and follow them online.
Wants You Impressed
7. He Brags About His Accomplishments.
One of the ways a guy will attract your attention is by trying to impress you. Oftentimes, you can hear him talk about his achievements at work or when he was still in school. You can also hear him share about the competitions he joined and won before and how he wants to join more in the future.
8. He Shows Off His Talents.
Of course, he will also demonstrate his talent before you. For example, if he loves music, it is not surprising if he plays his guitar and sings you some love songs. Or if he is good at visual arts, he might even paint a portrait of you and give it as a present.
9. He Becomes Competitive.
And if you are both parts of the same organization, class, or department, you can observe that he has been more active lately. He becomes excellence-driven and always gives suggestions during brainstorms. Everyone can see that he always gives his best in his performances. It is possible that somebody is motivating him to be a top performer—and that could be you.
10. He Brings You to an Expensive Restaurant.
Has he ever brought you to a fine dining restaurant? Well, he could have told you it was just a friendly date, but was it not too much for some snacks? If a guy brings a lady to a high-end restaurant, it means he wants to impress her with his capability to be a good provider.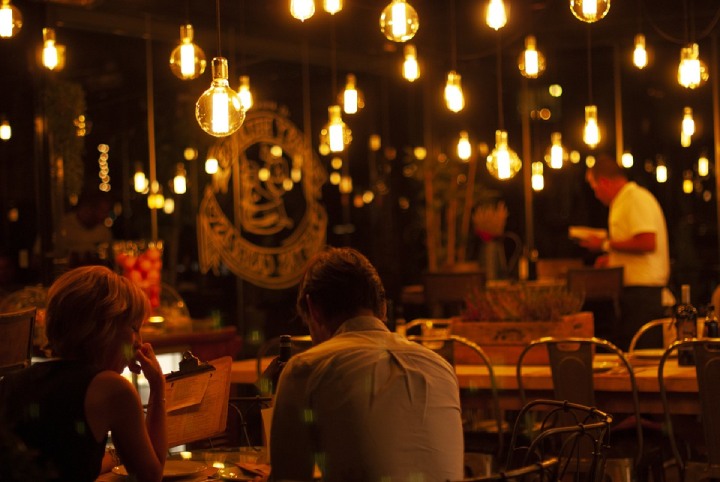 11. He Gives You Luxurious Gifts.
In addition to no. 10, some men give expensive presents to the girls they like. Who would not notice this kind of guy? If a man gives you a gold necklace, it would be impossible to ignore him, right? So, if someone is spending much on you, it simply means he wants you to notice him.
12. He Treats You and Your Friends.
Of course, he will treat your friends too! He knows that if he wins your friends' hearts, they can help him get into yours. You cannot ignore someone who your close buddies back up. So, be mindful if some guy loves to treat you and your friends to snacks, movies, spas, or even holiday trips.
Intentionally Gets Your Attention
13. He Often Asks for Your Opinions.
Aside from trying to impress you, a guy who wants to be noticed will purposely get your attention. For example, he will approach you just to ask for your opinion about certain issues, whether they are current events or some company troubles.
14. He Teases You a Lot.
The less mature ones can resort to being playful. For instance, this guy would love to tease you about anything. He likes it when you shriek in irritation because he has succeeded in holding your attention. He is okay to get on your nerves as long as you notice his existence. Anyway, he probably believes in the "the more you hate, the more you love" cliché. That is why he wants you to hate him.
15. He Talks to You About Your Interests.
If a guy likes you, he will research your interests. Then, he will use this knowledge to get you to notice him. For instance, if you like sports, he will intentionally open up about your favorite teams. He hopes that you will be surprised that you share the same passion.
16. He Promotes Your Business or Organization.
Do you have a business, or are you active in an organization? If yes, he may use this to his advantage. He will promote your products, services, or advocacies on his social media accounts. He may even share about them with his friends. Of course, he knows you will be grateful to him for the favor.
17. He is Loud and Funny When Close to You.
Have you noticed that he often talks too loud whenever you are around? Or does he like to crack jokes, even if they are too corny? These could be his ways to catch your attention.
Becomes the Gentleman
18. He Volunteers to Help You and Your Colleagues.
What could be a better way for you to notice him than being a gentleman? So, if this guy suddenly offers you and your colleagues help for free, you should wonder about his motives.
19. He Serves You and Everyone You are with.
Or does he like treating you and your friends like a royal family? He serves you food or drinks, opens doors for you, or volunteers to be your errand boy. Well, he simply hopes you will notice his efforts and begin liking him back.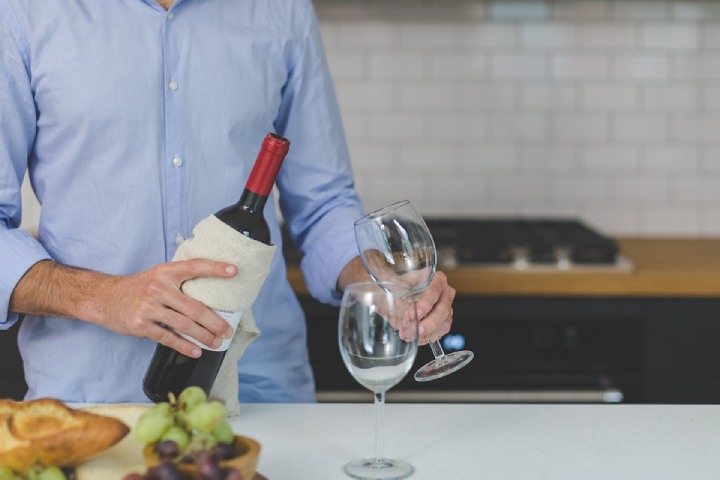 What Do You Think?
Following all the signs above, can you say that there is this guy who behaves the same way? Do you now believe that he wants you to notice him? If yes, do you think he has your full attention now?
Online Courses Recommended For You:
Books recommended for you:
* As an Amazon Associate I earn from qualifying purchases.
ALSO READ: