In my late teens, I was obsessed with chakras. I remember reading about kundalini and these little vortexes of energy inside our bodies that are responsible for our life energy. Then I got into partying, and learning about chakras went out the window. But, I just heard that Anodea Judith has a new Mindvalley quest called Chakra Healing, and I'm suddenly finding myself interested in these little energy points inside of my body. I thought I would do some research on Anodea Judith and her new course so we could all decide whether or not this Mindvalley quest is going to be worth it for those of us interested in chakras and self-healing.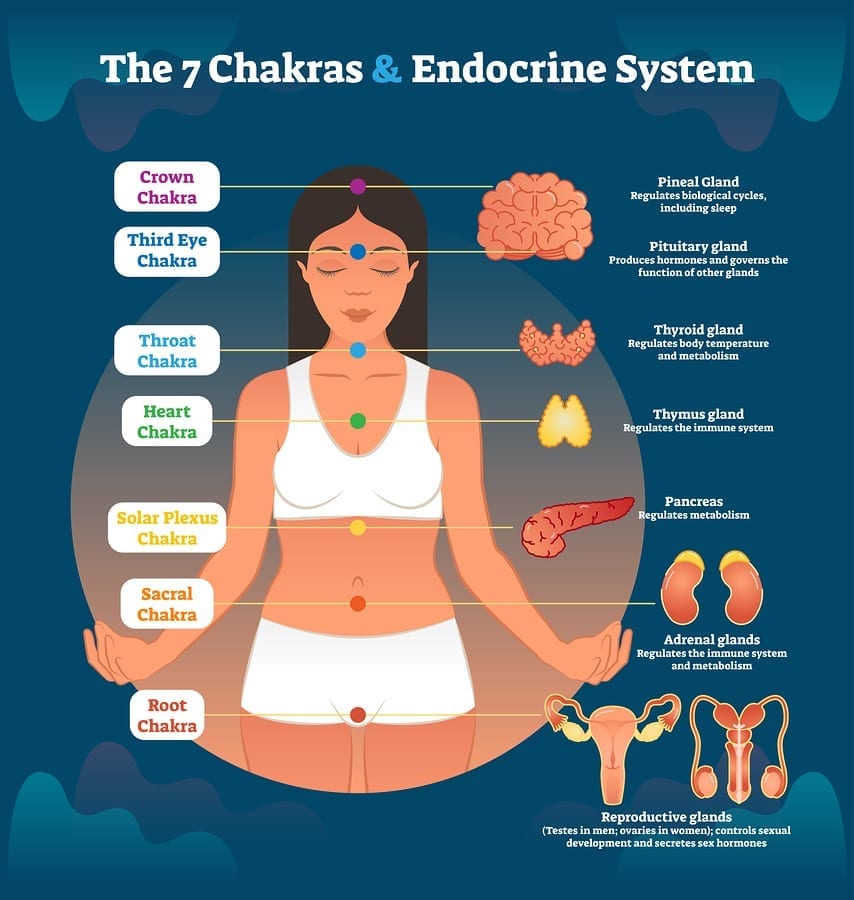 How Anodea Judith Defines Chakras
How would you define chakras? I would have said, little balls of energy that influence the body.
I found a little paragraph where Anodea Judith defined chakras in just a few sentences. She said that they are the organizational centers for the transmission, assimilation, and reception of life energy. And they correspond to the states of consciousness, patterns of behavior, and major nerve ganglia that branch out from the spinal column. – Source
That's a lot more detailed than I would have described them. She makes them sound like essential parts of us that play a big part in who we are.
A Little About The Chakra Healing Quest On Mindvalley
One thing I love about Mindvalley is the teachers they bring in usually have decades of experience in their subject below their belt. That means that you are getting access to their wisdom accumulated over decades and, most importantly, you are getting the best of the best knowledge they have.
Apparently, Anodea Judith has been working with the chakras for over 40 years. She also has degrees in Psychology and Human Health and has been studying alternative medicine for her entire life. And, to top it off, she is a 500 hour registered yoga teacher. She is known as one of the foremost experts on chakras and therapeutic issues. And I found 28 books of hers on Amazon, so she's obviously written a lot about the subject of chakras!
In short, if I'm going to learn about chakras from someone, Anodea Judith is obviously someone who is going to teach me exactly what I need to know because she has a long history of chakra study and work.
Here's a little taste of Judith Anodea. I love the energy that comes off her.
35 Days Of Learning About Chakras
I've taken a few quests through Mindvalley, so I know how they work. Each day you get access to one small lesson. It's like taking a course and dividing it up into segments so that you can easily take in, think about, practice, or implement each separate segment without getting overwhelmed.
The Chakra Healing quest is going to be a 35-day quest. Anodea Judith says that she will be spending 3 days on each chakra – one day for the mind, one day for the body, and one day for the soul aspect.
I've long known that each chakra has influence over different aspects of your physical body, but I've never thought about the mind and soul.
It sounds like she will be addressing how each chakra impacts or works with the mind, body, and soul, which is super interesting to me.
Gaining More Influence Over Your Chakras
On the enrollment page, she talks about influencing your chakras at will. In essence, utilizing the power of one chakra to make a specific area of your life better.
For instance, she says you can boost your self-esteem by working on your 3rd chakra. That would come in handy in so many situations!
She goes on to explain how to tell if one of your chakras needs attention so that you can figure out which chakra you need to focus on.
Experience Life Changes By Working With Your Chakras
She also talks about how you will experience a few things, including:
Healing past traumas, both emotional and psychological.
More intimacy in your relationship.
Better manifest things you want in your life.
Have more abundance in your career.
Overcome self-doubt.
Speak your mind with more confidence.
Feel more spiritually connected.
Get a clearer vision of your life purpose.
Make better decisions.
Dissolve guilt holding you back from experiencing pleasure.
Have more compassion towards other people and yourself.
And she says that when the Chakra Healing quest is over, you will have some powerful techniques and meditations that you can use whenever you want so that you can handle life's challenges better.
Live Calls
I've taken part in a few Mindvalley courses where I got to attend the live calls. It feels pretty cool to do that.
If you take the Chakra Healing quest on the first go around, which is in April of 2019 I believe, then you get to take part in 5 live calls. This means that you will be able to actively ask questions because everything is being done live. Your questions could get answered. Plus, you get to experience that energetic high of being on a live call with other students at the same time.
If you take the Chakra Healing quest after this first go around, then you will probably get the recorded versions of the live calls. So you won't be able to ask questions, you will just be able to watch what other people asked when the quest first came out.
I've found that either way, it's beneficial because the Mindvalley staff who host the live calls are really good at making sure the questions would interest a wide audience. So the chances are good that if you have a question, you will find an answer in the prerecorded calls. Or, as with all Mindvalley courses, there will be a Facebook page where you can go and ask questions of other Chakra Healing quest students and maybe even Anodea Judith herself.
Interested In Chakras? The Chakra Healing Quest Will Likely Teach You A Lot About Them
I've taken a few energetic-focused programs on Mindvalley, and I can tell you that they have always been pretty good. I guess I should write some reviews of them on this blog. Positive affirmations and energy work go together well because they are both focused on self-help and self-healing.
But the bottom line is that Mindvalley's ways of teaching has been perfected, and if you are willing to put in the few minutes each day and learn from an expert in the field, you will come away with some new knowledge and techniques in your life.
On Anodea Judith's Sacred Center Facebook page, she talks about her Mindvalley quest to her followers and says: It's one of the best things I've done so far… it brings together everything I've been teaching in a condensed online format.
After reading more about chakras, the Mindvalley quest, and Anodea Judith, this thought popped into my mind: Blocked chakras may be blocking you from having the life you want, and the Chakra Healing quest could be the guide that helps you unblock them and get more into a life of flow.
Anodea Judith says that the chakras are portals between the spiritual and physical planes and offer a ton of opportunity for growth, transformation, and healing.
I would recommend that you are somewhat into energy work before you take this. If you are totally against energy work, then any energetic program on Mindvalley (or anywhere else) is going to be hard to swallow for you. I've found teachers like Jeffrey Allen and Donna Eden are so passionate about their energy work that it can seem 'out there' if you don't already believe that we are made of energy and it affects who we are and who we become and trust that the teacher knows what they are talking about.
I would also recommend that you watch the Mindvalley Masterclass with Anodea Judith first. The masterclasses always give you a better idea of what the teacher is like and what you will be learning. I took the masterclass, and she talks about the mind, body, and energy connection, as well as the chakras. And there is an assessment in the masterclass where you can figure out which chakras you might need to work on and where you are balanced in regards to your chakras.
Note: This quest is part of Mindvalley's Quest All Access Pass. It's a pass that gives you unlimited access to most of Mindvalley's courses at one price. Read 5 Reasons Mindvalley's Quest All Access Pass Rocks (And 2 Things That Could Be Improved)