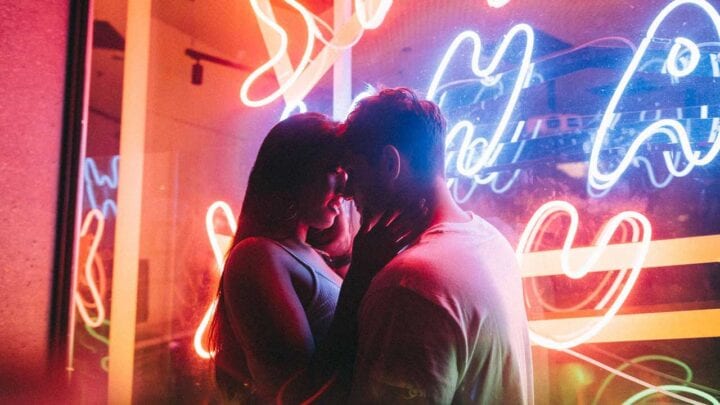 There are many areas in our lives, but perhaps the greatest of them is love life. Without love, a person's life would be empty and meaningless. Without loving with all your heart, your story of life might not be complete.
Love life is not all about romantic ideas and sweet stories. It's about actions of sacrifice, fortitude, faithfulness, and love itself to bring joy to the one you truly love. Moreover, love life is not only for people who are in a romantic relationship but it's also for the ones who hope, believe, and dream of a genuine love which is happening or about to happen in their lives.
If you want to know how to have a better love life, here are 25 tips to help you improve it whether you're single, married or in a relationship:
1. Know the difference between love and sex.
Love life doesn't equate sex life. The latter involves sexual attraction while the prior involves a deeper, broader and more powerful connection. To improve your love life, aim for true love, not for sexual pleasures. In other words, focus on satisfying your spirituality by showing real love, supported by your patience, compassion, faithfulness, loyalty, and humility – not your sensuality.
ALSO READ: Love vs. Lust: 12 Differences You Should Know
2. Start looking for love within yourself.
Love life is not about finding love from other people but about giving love to them. And to be able to give love, you, yourself have to be abundant with it. Grow your love life by learning how to love yourself. Remember that you cannot love others if you can't even love yourself.
3. Get fit and healthy.
Your physical health and mental health affect your love life. Love flows through your heart and brain, and if your body and immune system are weak, you might not be able to handle the pressure and stress caused by love. Hence, don't miss your regular exercise and healthy diet.
4. Improve your inner beauty.
A person who is beautiful inside is someone who has a kind and loving heart. When you are pretty inside, your love life improves because you become both a loving and lovable person.
5. Be happy while you are still single.
You don't need to be in a relationship to have a love life. You can be in love with yourself. You can be in love with your future partner. You don't need to be sad just because you are single and you're not enjoying an actual romantic relationship. In fact, you could start living a happy life while you're still single so you can bring and share that happiness to your partner when you enter into a relationship.
Take note that if you can't make yourself happy alone, how could you make the two persons (you and your partner) in your future relationship happy? So start the happiness in you.
ALSO READ: 15 Tips to Stay Happy while being Single
6. Save your money.
You cannot serve both money and love, but you can use money to finance your love. You don't have to prioritize money over love, but you can do something to save your money to make your love life run smoothly. Hence, don't waste your money on unnecessary expenses. Save them to support your love life. Remember that a good bank account is good for your love life.
7. Grow your earnings.
To improve your love life, work harder to grow your income, whether you are earning it from employment or business. Saving money and decreasing your expenses are not enough. You also have to increase your revenue. You will have a more stable love life if you have a more stable cash flow.
8. Express your true feelings.
If you're single, if you're truly in love with someone, and if you really want to stay for the rest of your life with that person, then tell her or him what you truly feel. Whether you are rejected or not, the truth will set you free. And the truth will keep your love life moving on.
9. Improve the quality of your time together.
If you're in a relationship, don't miss the opportunity to make memorable moments with your significant other. Cuddle your spouse whenever you are with her or him. Go on a vacation together. Have a romantic dinner. Always make quality time together.
ALSO READ: 11 Ways to Spend More Quality Time with Your Partner
10. Utilize technology to communicate when you're apart.
Distance should not be a hindrance to enjoy your love life or relationship. Make use of applications, like Facetime, Viber, Skype or Facebook Messenger to always be connected with your partner.
11. Ditch social media when you're together.
Stop lurking on social media when your partner is beside you. Put down your mobile phone or log out from that video game that is destroying your relationship. If you want to improve your love life and relationship with your partner, give your pure attention to her or him when you're together.
12. Be happy when you see happy couples together.
Get rid of bitterness in your heart. It will only make you suffer. Be happy for couples who are happy with their relationships. Let them inspire and motivate you to love more and look forward to a better love life.
13. Forgive and move on from the past.
If you want to improve your love life, improve your heart. If it is broken, give it time to heal. You may not give forgiveness in an instant, but at least give yourself a definite timeline to heal and finally forgive the one who broke your heart. Without forgiveness, you will have a heavy heart. And you won't have a happy journey in your love life.
ALSO READ: 30 Ways to Forgive Yourself and Move On from the Past
14. Plan your marriage.
Don't just make your dream of getting married a fantasy. If you and your partner are already at the legal age to marry, then consider bringing your relationship to the next level, marriage. Stop daydreaming and start wedding planning. It doesn't need to be realized overnight. Some weddings are planned for several months or even a year. Besides, if you're the guy, you can start by planning your marriage proposal.
15. Get approval from your and your partner's parents.
Get blessings from both of your parents. This is to pay respect and honor to the people who raised you and your partner. Furthermore, they can also give you useful advice on how to make your relationship successful. If they don't approve of your relationship, then do something to prove to them that your relationship brings a better life for you and your partner. Your love life would be better if your parents support it.
16. Aim for a happy family.
Think for the long term. Don't just aspire to have a happy boyfriend-girlfriend relationship or marriage, but aim to have a happy family. This will make your love life more mature, lasting, sincere, and complete.
17. Know your partner better.
Know what makes your partner sad or happy. Learn her or his favorite things. Talk with her or him more often. Be more interested in your significant other. Your enthusiasm will make your love life more exciting.
18. Get some good relationship advice.
Do not be self-righteous. Accept that you still need to learn more, especially when it comes to improving your love life. Read bestselling relationship books. Follow and read inspiring relationship blogs. Get advice from your parents, mature friends, and relationship experts. You may also read the verses in the Bible about love.
19. Reduce your pride.
To love is to serve. Hence, be a humble servant. Do not be too proud. Pride will make you a selfish person, but humility will make you a selfless, kind, generous, forgiving, understanding, and truly happy person. It improves your love life because it eradicates the resentment and hatred inside your heart.
ALSO READ: 7 Ways to be Humble in a Relationship
20. Start living a life without lying.
If your love life is full of lies, it will not last. You will break your partner's heart and even your own heart for hurting her or him. Hence, to improve your love life, have an honest life. To have an honest life, have honest days. You might be a liar today, but you can start practicing honesty tomorrow and the days that follow until honesty becomes your habit.
21. Live a real life.
You could get inspirations from the love stories in fairy tales. You can even love like the characters in them. However, do not expect that a genie or a magical being will help your love life have a happy ending. Be realistic, practical, and work harder to achieve success and happiness in your love life. Make actions, not imaginations!
22. Count your trials as blessings.
Don't get depressed or frustrated when you experience failures or problems in your love life. Think of them as challenges that will give you opportunities to grow, get stronger, and have a better love life in the future.
ALSO READ: 8 Ways to Truly Bless Your Relationship
23. Seek wisdom.
Make the right decisions in your love life. Know how to distinguish right from wrong. Know what can destroy or nourish your relationship. Learn what can benefit or harm your loved one. Increase your awareness of the things around you. When you are more familiar with the choices around you, you will have a better chance to make the right choice.
24. Be faithful.
When your relationship is in trouble or dying, fight for your love. Don't give up easily. Hope makes your relationship strong, but faith makes it even stronger since faithfulness gives substance to the things you hope for. In other words, faith is based on actions – it is doing things to realize what you hope for.
ALSO READ: 11 Ways to Remain Faithful in a Relationship
25. Give love without expecting love in return.
Give pure love. Don't be afraid to receive something smaller or nothing at all in return. Remember that the love you give will never be wasted. It will forever stay in your heart and soul. You will treasure it for the rest of your life, even though the one that you love has already gone away.
Final thoughts
Your love life is not really about how you become successful or unsuccessful. It's not about whether your partner has loved you back or fooled you. It's not about how you become happy or sad. Your love life is the story of love in your life. It's about how you deliver that love. It's about how you nurture it. It's about how that love grows and remains forever.
Therefore, to improve your love life, grow that love in your life. Take care of it. Nurture it. Rejoice with it in the truth. Keep it away from pride, lies, and other things that can corrupt it. Let the love in your life shines in your mind, heart, and soul.
ALSO READ: 18 Inspiring Tips to be Happy in a Relationship