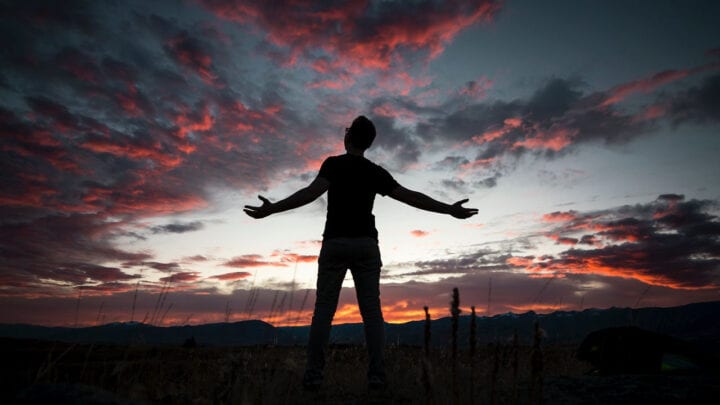 To have eternal life and inherit the kingdom of God is probably the best goal we can have. But how can we save our soul? How can we save ourselves in the judgment day and avoid eternal damnation?
Our world has many religions and churches. They have their own beliefs and doctrines. They offer various ways of salvation. But if you are a person who strongly believes in the Holy Scriptures, here's how to save your soul according to the Bible.
1. Believe in Jesus Christ as the Son of God.
"For God so loved the world, that he gave his only begotten Son, that whosoever believeth in him should not perish, but have everlasting life." – John 3:16
2. Believe in Christ as the head of the church or the body.
"And he is the head of the body, the church: who is the beginning, the firstborn from the dead; that in all things he might have the preeminence." – Colossians 1:18
3. Accept Christ as the savior of the church.
"For the husband is the head of the wife, even as Christ is the head of the church: and he is the saviour of the body." – Ephesians 5:23
4. Be part of the church or the body of Christ and accept Him as your savior.
"Now ye are the body of Christ, and members in particular." – 1 Corinthians 12:27
5. Be part of the church through baptism by the Spirit of God.
"For by one Spirit are we all baptized into one body, whether we be Jews or Gentiles, whether we be bond or free; and have been all made to drink into one Spirit. For the body is not one member, but many." – 1 Corinthians 12:13-14
6. Receive the grace and mercy of God; accept the gift of salvation given to us when Christ sacrificed His life and died for our sins.
"Even when we were dead in sins, hath quickened us together with Christ, (by grace ye are saved;) And hath raised us up together, and made us sit together in heavenly places in Christ Jesus: That in the ages to come he might shew the exceeding riches of his grace in his kindness toward us through Christ Jesus. For by grace are ye saved through faith; and that not of yourselves: it is the gift of God: Not of works, lest any man should boast." – Ephesians 2:5-9
MUST READ: What is the Difference between Grace and Blessing?
7. Have spiritual rebirth.
"Jesus answered and said unto him, Verily, verily, I say unto thee, Except a man be born again, he cannot see the kingdom of God. Nicodemus saith unto him, How can a man be born when he is old? can he enter the second time into his mother's womb, and be born? Jesus answered, Verily, verily, I say unto thee, Except a man be born of water and of the Spirit, he cannot enter into the kingdom of God. That which is born of the flesh is flesh; and that which is born of the Spirit is spirit." – John 3:3-6
8. Live in the Spirit, not in the flesh.
"Now the works of the flesh are manifest, which are these; Adultery, fornication, uncleanness, lasciviousness, idolatry, witchcraft, hatred, variance, emulations, wrath, strife, seditions, heresies, envyings, murders, drunkenness, revellings, and such like: of the which I tell you before, as I have also told you in time past, that they which do such things shall not inherit the kingdom of God. But the fruit of the Spirit is love, joy, peace, longsuffering, gentleness, goodness, faith, meekness, temperance: against such there is no law. And they that are Christ's have crucified the flesh with the affections and lusts. If we live in the Spirit, let us also walk in the Spirit." – Galatians 5:19-25
9. Confess your sins.
"He that covereth his sins shall not prosper: but whoso confesseth and forsaketh them shall have mercy." – Proverbs 28:13
10. Be free from sins.
"But now being made free from sin, and become servants to God, ye have your fruit unto holiness, and the end everlasting life. For the wages of sin is death; but the gift of God is eternal life through Jesus Christ our Lord." – Romans 6:22-23
11. Never deny Christ with your mouth; believe Him with all your heart.
"That if thou shalt confess with thy mouth the Lord Jesus, and shalt believe in thine heart that God hath raised him from the dead, thou shalt be saved. For with the heart man believeth unto righteousness; and with the mouth confession is made unto salvation." – Romans 10:9-10
12. Believe in Christ by listening and knowing Him from a preacher.
"How then shall they call on him in whom they have not believed? and how shall they believe in him of whom they have not heard? and how shall they hear without a preacher?" – Romans 10:14
13. Make sure that your preacher is not a false one.
And how shall they preach, except they be sent? as it is written, How beautiful are the feet of them that preach the gospel of peace, and bring glad tidings of good things! – Romans 10:15
14. Know that the preacher of God speaks the words of God, which are in the Scriptures.
"For he whom God hath sent speaketh the words of God: for God giveth not the Spirit by measure unto him." – John 3:34
15. Continue learning about Christ and His teachings by reading and understanding the Scriptures.
"But continue thou in the things which thou hast learned and hast been assured of, knowing of whom thou hast learned them; And that from a child thou hast known the holy scriptures, which are able to make thee wise unto salvation through faith which is in Christ Jesus. All scripture is given by inspiration of God, and is profitable for doctrine, for reproof, for correction, for instruction in righteousness: That the man of God may be perfect, thoroughly furnished unto all good works." – 2 Timothy 3:14-17 KJV
16. Prove that you know God by following His commandments.
"And hereby we do know that we know him, if we keep his commandments. He that saith, I know him, and keepeth not his commandments, is a liar, and the truth is not in him." – 1 John 2:3-6
17. Be patient when your faith is tested.
"My brethren, count it all joy when ye fall into divers temptations; Knowing this, that the trying of your faith worketh patience. But let patience have her perfect work, that ye may be perfect and entire, wanting nothing." – James 1:2-4
18. Preserve your gift of salvation by strengthening your faith in God through deeds.
"For as the body without the spirit is dead, so faith without works is dead also." – James 2:26
19. Always work your faith in love.
"For in Jesus Christ neither circumcision availeth any thing, nor uncircumcision; but faith which worketh by love." – Galatians 5:6
20. Obey the greatest commandment – Love God with you all your heart, soul, and mind.
"Master, which is the great commandment in the law? Jesus said unto him, Thou shalt love the Lord thy God with all thy heart, and with all thy soul, and with all thy mind. This is the first and great commandment." – Matthew 22:34-38
21. Have a pure and genuine love for God, which will give you confidence on judgment day.
"Herein is our love made perfect, that we may have boldness in the day of judgment: because as he is, so are we in this world." – 1 John 4:17
22. Understand that it is love that will make you perfect for salvation.
"Put on then, as God's chosen ones, holy and beloved, compassionate hearts, kindness, humility, meekness, and patience, bearing with one another and, if one has a complaint against another, forgiving each other; as the Lord has forgiven you, so you also must forgive. And above all these put on love, which binds everything together in perfect harmony." – Colossians 3:12-14 ESV
23. Continue working out the grace and salvation you have received from God.
"Wherefore, my beloved, as ye have always obeyed, not as in my presence only, but now much more in my absence, work out your own salvation with fear and trembling. For it is God which worketh in you both to will and to do of his good pleasure." – Philippians 2:12-13
24. Do not quench the Holy Spirit who preserved you for salvation.
"And grieve not the holy Spirit of God, whereby ye are sealed unto the day of redemption. Let all bitterness, and wrath, and anger, and clamour, and evil speaking, be put away from you, with all malice: And be ye kind one to another, tenderhearted, forgiving one another, even as God for Christ's sake hath forgiven you." – Ephesians 4:30-32
25. Do not return to sinning; be ready for the judgment day.
"For if we go on sinning deliberately after receiving the knowledge of the truth, there no longer remains a sacrifice for sins, but a fearful expectation of judgment, and a fury of fire that will consume the adversaries. Anyone who has set aside the law of Moses dies without mercy on the evidence of two or three witnesses. How much worse punishment, do you think, will be deserved by the one who has trampled underfoot the Son of God, and has profaned the blood of the covenant by which he was sanctified, and has outraged the Spirit of grace? For we know him who said, "Vengeance is mine; I will repay." And again, "The Lord will judge his people." – Hebrews 10:26-30 ESV
ALSO READ: How to Love God According to the Bible
NOTE: All verses used above are based on the King James Version (KJV) unless stated otherwise.