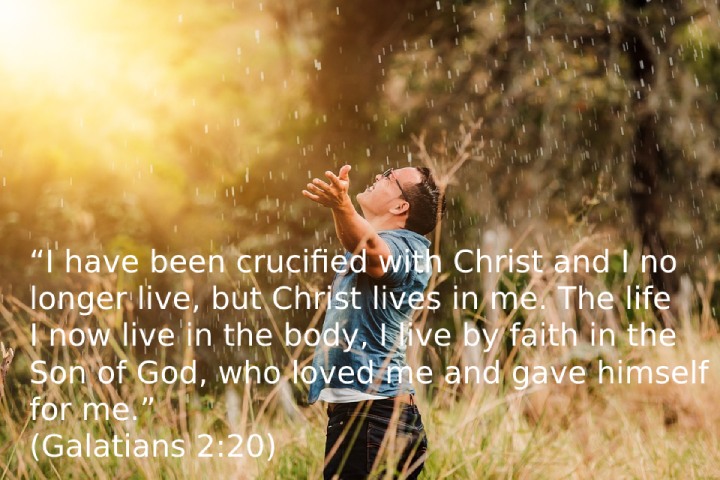 Being the Lord's servant is one of a Christian's highest privileges. However, this is not an easy calling to pursue since it requires commitment, self-discipline, and integrity. Check out the verses below if you want to know how to serve God according to the Bible.
Commitment
1. Decide that You No Longer Live for Yourself But Christ.
Knowing that Jesus has redeemed you through His sacrifice on the cross, isn't it just fair to offer your life to Him? Do this by living in faith in Him and becoming His ambassador on earth.
"I have been crucified with Christ and I no longer live, but Christ lives in me. The life I now live in the body, I live by faith in the Son of God, who loved me and gave himself for me." (Galatians 2:20)
2. Let Go of the Sins that Used to Enslave You.
If you want to be an effective servant of God, get rid of the sins that used to overcome you. They will keep you from focusing on God's call.
"Therefore, since we are surrounded by such a great cloud of witnesses, let us throw off everything that hinders and the sin that so easily entangles." (Hebrews 12:1)
3. Strive to be Holy Since You are Serving a Holy God.
The main reason why you must avoid sin is God's holiness. The Lord is holy, so those who wish to serve Him must strive for holiness too.
"for it is written: 'Be holy, because I am holy.'" (1 Peter 1:16)
4. Discover Your Spiritual Gifts.
The Holy Spirit gives spiritual gifts to the believers. Ask God to help you discover yours. They are essential in doing God's calling for you. These gifts are part of equipping you for His work.
"Each of you should use whatever gift you have received to serve others, as faithful stewards of God's grace in its various forms. If anyone speaks, they should do so as one who speaks the very words of God. If anyone serves, they should do so with the strength God provides, so that in all things God may be praised through Jesus Christ. To him be the glory and the power for ever and ever. Amen." (1 Peter 4:10-11)
5. Be Planted in a Church Where Your Gifts Will be Useful.
If you are not committed to a church yet, ask God to lead you to where He wants you to be planted. The Church (as a whole) is Christ's body—and you are part of that body. Be part of a ministry where you can use your gifts.
"Now you are the body of Christ, and each one of you is a part of it. And God has placed in the church first of all apostles, second prophets, third teachers, then miracles, then gifts of healing, of helping, of guidance, and of different kinds of tongues. Are all apostles? Are all prophets? Are all teachers? Do all work miracles? 30 Do all have gifts of healing? Do all speak in tongues? Do all interpret? Now eagerly desire the greater gifts." (1 Corinthians 12:27-31)
6. Learn More About God's Will.
Seek God's will more than His blessings if you really want to serve Him. Do this by studying His Word religiously and asking for guidance from spiritual mentors.
"But seek first his kingdom and his righteousness, and all these things will be given to you as well." (Matthew 6:33)
7. Align Your Plans with God's Calling for You.
Aside from serving the Lord, for sure, you have personal dreams. If you really want to make God's call your priority now, make sure all your plans are aligned with it. Ask the Lord for wisdom.
"Many are the plans in a person's heart, but it is the Lord's purpose that prevails." (Proverbs 19:21)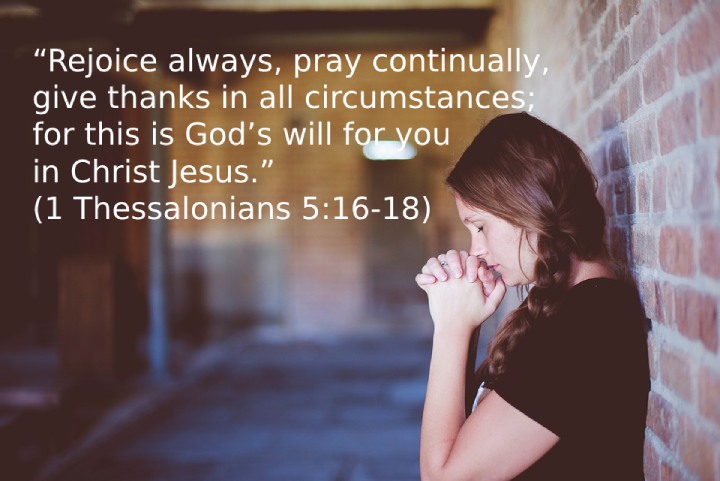 8. Be Prayerful.
Serving God is a challenging commitment. You are not exempt from trials, plus there are spiritual attacks too. That is why you must establish regular prayer time.
"Rejoice always, pray continually, give thanks in all circumstances; for this is God's will for you in Christ Jesus." (1 Thessalonians 5:16-18)
Selflessness
9. Offer Yourself as God's Instrument in Doing Righteousness.
Being God's servant means allowing Him to use you in fulfilling His purpose. Thus, consider your body as a living sacrifice for doing what is good and righteous.
"Therefore, I urge you, brothers and sisters, in view of God's mercy, to offer your bodies as a living sacrifice, holy and pleasing to God—this is your true and proper worship." (Romans 12:1)
Serving God means acknowledging that everything you have is from Him and for Him. Therefore, willingly help others and share what you have with those who have nothing.
"And do not forget to do good and to share with others, for with such sacrifices God is pleased." (Hebrews 13:16)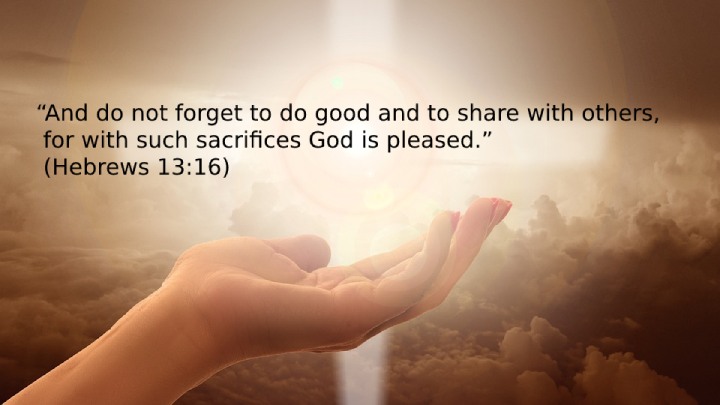 11. Get Out of Your Comfort Zone to Reach Out to People.
If you want to be a follower of Christ, you must understand that this commitment comes with sacrifices and discomfort. Sometimes, you may even have to let go of your comfortable lifestyle just to reach out to the lost.
"Then a teacher of the law came to him and said, 'Teacher, I will follow you wherever you go.' Jesus replied, 'Foxes have dens and birds have nests, but the Son of Man has no place to lay his head.'" (Matthew 8:19-20)
12. Put the Interests of Others Before Yours.
Humility is among the traits taught in how to serve God according to the Bible. You should put others' interests before yours. Plus, you must not think of yourself as better than anyone else.
"Do nothing out of selfish ambition or vain conceit. Rather, in humility value others above yourselves, not looking to your own interests but each of you to the interests of the others." (Philippians 2:3-4)
13. Have a Moving Compassion for the Needy.
God calls His servants to show compassion to those who are in need. Therefore, make sure you do not only love in words but also in deeds.
"If anyone has material possessions and sees a brother or sister in need but has no pity on them, how can the love of God be in that person? Dear children, let us not love with words or speech but with actions and in truth." (1 John 3:17-18)
Mission
14. Take Part in the Great Commission.
God has called every Christian to proactively share the gospel—which is all about salvation by His grace through faith in Christ. Thus, equip yourself in evangelism and discipleship.
"Then Jesus came to them and said, 'All authority in heaven and on earth has been given to me. Therefore go and make disciples of all nations, baptizing them in the name of the Father and of the Son and of the Holy Spirit, and teaching them to obey everything I have commanded you. And surely I am with you always, to the very end of the age.'" (Matthew 28:18-20)
15. Be Strong Against Persecutions and Other Trials.
It is normal for missionaries and other servants of God to experience persecution. Also, there will be spiritual attacks to discourage them from following Christ. Are you ready to face these?
"Blessed are those who are persecuted because of righteousness, for theirs is the kingdom of heaven. Blessed are you when people insult you, persecute you and falsely say all kinds of evil against you because of me. Rejoice and be glad, because great is your reward in heaven, for in the same way they persecuted the prophets who were before you." (Matthew 5:10-12)
16. Do Not Be Ashamed of Christ and the Gospel
In connection with persecutions, Christians are encouraged to share Christ and the Good News boldly. If you are ashamed of doing this, then you are not worthy of being God's servant.
"For I am not ashamed of the gospel, because it is the power of God that brings salvation to everyone who believes: first to the Jew, then to the Gentile." (Romans 1:16)
Seek His Calling
So, are you determined to really follow Christ? Now that you know how to serve God according to the Bible, start praying about it. Ask the Lord what his mission is for you. Also, pray for guidance to help you live a life that is pleasing to Him.
Online courses recommended for you:
Books recommended for you:
* As an Amazon Associate I earn from qualifying purchases.
ALSO READ:
How to Please God According to the Bible