Have you been waiting for the right person to come? Are you praying for God to lead you to a healthy relationship that will end up in marriage?
The desire in your heart to have a spouse could be from God. Therefore, if it is His will that you marry, expect that He will prepare you for that season. The question is, how will you know if He is already preparing you to meet your future mate?
Here are some signs that God is making you ready to be in a godly relationship.
16 Signs God is Preparing You for a Relationship video
16 Signs God is Preparing You for a Relationship
1. Your faith and relationship with God have been established.
One of the meaningful relationships you have to establish is the one with God. As you cultivate your relationship with Him, your faith and trust lead to spiritual knowledge, love, peace, and strength. These characteristics must be developed in you since they are the very traits that God wants you to emulate once you are in a relationship.
2. You have learned to put God as your top priority. 
God is a jealous God, as the Bible verse Exodus 34:14 says. Therefore, you would know that He is preparing you for the right relationship if He has made you understand that your purpose of existence is to live for Him. This way, you would desire to honor the Lord in every area of your life, including your relationships.
Do not worship any other god, for the LORD, whose name is Jealous, is a jealous God. (Exodus 34:14, NIV)
3. You have become more prayerful, especially in this area.
Praying for the right person means acknowledging that you need wisdom and guidance from God in choosing a partner. It is surrendering your heart to Him, knowing that entering a relationship could either bring out the best in you or break you into pieces. Without wisdom, you could end up in a bad relationship that would only cause you pain, so it is best to ask God for discernment right from the start.
4. You are now enjoying your relationship with your family.
Another sign that God could be preparing you for a new kind of relationship is your improved relationship with your family. If you used to be in conflict with your parents or siblings, or if you have lived apart from each other and grown up with hate for them, it is best to settle your relationship with them first before welcoming a new person into your life.
5. You have become more emotionally mature. 
It is normal for teenagers to be dramatic and overly sensitive. However, growing up, a person should learn to be in control of their emotions. If lately, you realized that you have become more emotionally mature, it could be a sign that you are getting ready to meet your future mate. Emotional maturity involves not allowing your feelings to cloud your decision-making and judgment of situations.
6. You have already healed from past brokenness. 
One more sign that you are ready to commit to a relationship is when you have completely moved on from past heartaches. Without total healing and forgiveness for the persons who have broken your heart, it would be difficult to trust and love someone new wholeheartedly.
7. You are financially independent.
If God would want you to be in a relationship, it means He wants you to marry. Practically, financial stability is one of the necessities in marriage. Therefore, before you enter a relationship, it is God's desire for you and your partner to be economically ready.
8. You do not easily fall for looks anymore. 
Just like how God does not judge based on outward appearance (1 Samuel 16:7), He also wants you to choose someone not based on looks. If you have already reached the stage when you value a person's character more than their physical attributes, you are ready to find true love.
But the LORD said to Samuel, "Don't judge by his appearance or height, for I have rejected him. The LORD doesn't see things the way you see them. People judge by outward appearance, but the LORD looks at the heart." (1 Samuel 16:7, NLT)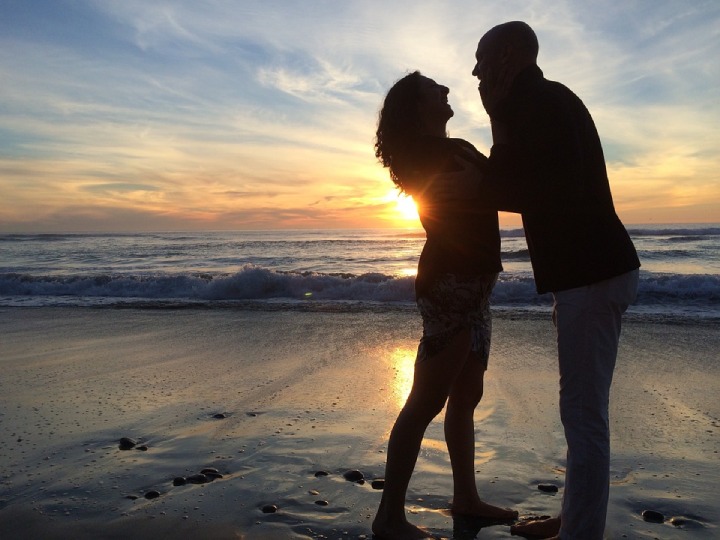 9. You have settled your insecurities. 
It is difficult to commit yourself to someone when you have unsettled issues in life. For this reason, God wants you to overcome your insecurities first so that you can love your partner wholeheartedly. These insecurities that the Lord may have been dealing with you include your self-esteem, self-respect, and self-love.
10. You do not base love on feelings anymore. 
Another sign that you have been prepared for a long-term relationship is the change in your perception of love. If before you were easily swept off your feet by a whirlwind romance, you should have become wiser by now. You should understand that love is an everyday decision made, not a magic spell that makes everything perfect. If you know that by now, it means God has been changing your heart lately.
11. You do not rush things anymore. 
Moreover, if God has been teaching you patience recently, it is another sign of preparing you for the right one. A good relationship is better established through time and friendship. You should be willing to take things slowly to get to know a person better. Not rushing into a relationship will help you avoid unwanted surprises in the future, especially when it comes to differences that often break a couple.
12. You know how to take better care of yourself. 
Part of the duties in a relationship is to take care of each other. However, you cannot take good care of another person if you do not know how to care for yourself. That is why God wants you to learn it first. He desires that you know how to physically, emotionally, mentally, and spiritually take care of yourself.
13. You have learned how to lead and care for people. 
Since a romantic relationship is more likely to lead you to have your own family, it is best to learn to lead and care for others beforehand. If God has allowed you to lead others recently, such as through mentoring, teaching, or supervising a team, maybe it means He is training you for that purpose. Your experience in leadership will come in handy as your kids grow.
14. You have learned to be more patient with others. 
Not only does God want you to be patient with the process of getting into a relationship. He also wants you to be patient with others. If God has been training you with patience lately, be grateful because He wants you to be ready for a lifetime of putting up with a person who could be very different from you. Get rid of the fantasy that Mr. Right or Ms. Right is divinely perfect.
15. You have been training on household responsibilities.
If you have earned your independence lately, so you are forced to clean your home, cook your meals, and pay the bills, it could be another good sign. God is probably training you to be more responsible when it comes to running a household. It means that marriage could be coming to you sooner than you expect.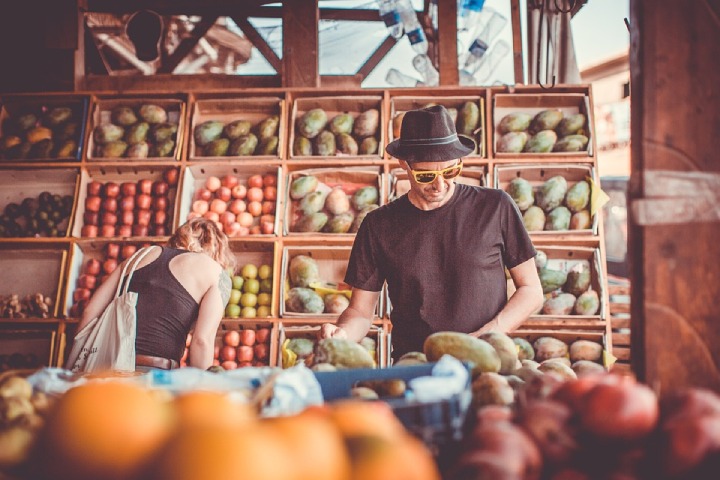 16. You have become selfless. 
Do you think you have become less self-centered in the past months or years? If this change is evident in you, it could be because God wants you to be ready to welcome your other half. A relationship can last if there is no selfishness between the couple.
Be Excited!
If you have been noticing these abovementioned signs lately, be excited. Your long wait is probably going to be over soon. God is helping you to be the best for the person He has prepared for you.
Being aware of this possibility, be intentional in pursuing a better version of yourself. If you have been praying for the right person, decide to be the right person for him/her too. Be willing to change your negative traits and learn practical things that can be useful to you and your partner, especially in preparing for your future family. Ask God to help you achieve these as well.
Chinese translation: 16个迹象表明上帝正在为你的关系做准备
Online courses recommended for you:
Books recommended for you:
* As an Amazon Associate I earn from qualifying purchases.
ALSO READ:
15 Signs God Will Answer Your Prayers According to the Bible