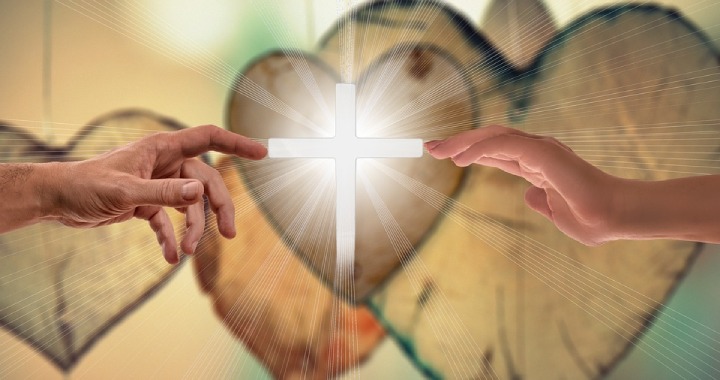 Do you doubt God's love? With the chaos and hardships around us, it is not unusual for people, including Christians, to be depressed. Unfortunately, no one is exempted from the troubles that the world is throwing at everyone now.
Many believers keep their sanity and remain hopeful in challenging situations because of their faith in God. They believe in His love, and it keeps them going. However, some struggle so much that it comes to a point when they start to question God's love for them.
If you are one of those who are doubting God's love, here are some of the clear signs that you should be thankful for:
1. You Mature Through the Problems.
Just because you are struggling right now does not mean God does not love you anymore. Please know that it is not the Lord's will for His children to suffer. However, we are in a fallen world where everyone bears the weight of sin's curse. Worse, if you belong to God's people, you are more likely to suffer. The devil does not want you to have an easy life so you will be tempted to leave your faith.
God is in control. If He allows problems in your life, it is not because He wants you hurt. Instead, He wants your character and faith to be molded through those challenges. He can use trials to make you stronger and more mature so that you can be more equipped for His calling.
Romans 8:28 says, "And we know that in all things God works for the good of those who love him, who[a] have been called according to his purpose."
2. You Have Reasons to Smile Despite Problems.
Moreover, God indeed loves you if He keeps sending good things along your way, even during hard times. If there are people who make you laugh or do not forget to check on you, you are loved. If you get to enjoy beautiful sceneries on your way home from work, you are blessed.
God may not take away all your problems instantly, but if He loves you, He will keep encouraging you until you overcome them.
3. He Hears Your Prayers.
Do you have answered prayers recently? Not sure? Are your loved ones doing well now? If yes, your prayer for good health, safety, and provision for your family is heard. Or have you prayed for strength to help you get through another day? If you are still alive until now, then it is another answered prayer.
You may not feel God directly working on your situation, but every small blessing and answered prayer is an indication that He cares. Just continue to wait on Him, and you will see He has the best plan all along.
4. He Provides for Your Needs.
Having your needs met daily is another sign of God's love. This is more evident at times when you are struggling financially. You probably think you are too poor to eat three times a day, rent a place for your family, or finish college. However, if you keep trusting God while not being lazy, you can see how provisions come.
Matthew 6:33 says, "But seek first his kingdom and his righteousness, and all these things will be given to you as well."
5. You See a Glimpse of the Beautiful Nature.
Are you grateful for living in a place where the sight of trees and mountains refreshes you? Or are you favored enough to live near the beach and view the sunrise or sunset from it? Well, even having a home surrounded by a garden of flowers is a blessing already.
Be thankful if the Lord allows you to witness and appreciate the beauty around you. Not everyone has the privilege to pause from their clouded thoughts and sight of despair. God probably loves you so much that He has provided you with a place and scenery to help you relax at times when you are overwhelmed by stress.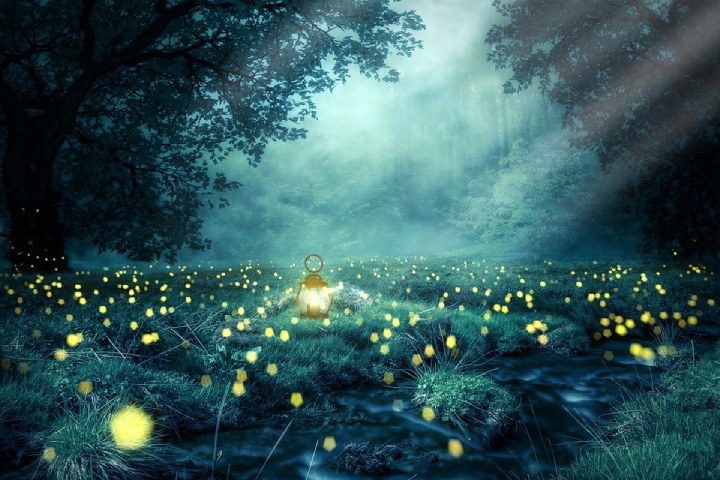 6. Your Sins are Forgiven.
One of the greatest proofs that God loves you is the forgiveness you have received for your sins. The moment you have trusted Jesus Christ as your Lord and Savior (Romans 6:23), your sins were washed away by His blood on the cross.
If God did not love you, He would not have opened your eyes to the truth that you need a savior. As a result, your sins could have remained unforgiven, and you would be bound to eternal damnation.
7. He Puts the Desire to Seek Him in You.
Another sign that He loves you is that longing in your heart for God's presence. Unfortunately, not everyone cares about their spiritual life. Not everyone realizes that they need God. And not everyone is meant to be saved. If God did not love you, He would not have drawn you to Christ for salvation.
John 6:44 says, "No one can come to me unless the Father who sent me draws him. And I will raise him up on the last day."
8. He Disciplines You.
Do you think God does not love you because He let you face the consequences of your wrong actions? On the contrary, any father who loves his children will discipline them if needed. The same is true with our Father in heaven. He does not tolerate the wrongdoings of His children because He wants them to be on the right track. Thus, if He disciplines you, then He loves you.
Hebrews 12:5-6 tells us, "And have you forgotten the exhortation that addresses you as sons? 'My son, do not regard lightly the discipline of the Lord, nor be weary when reproved by him. For the Lord disciplines the one he loves, and chastises every son whom he receives.'"
9. You are Surrounded by Good People Who Help You.
One way God can show love to His people is through other people. He uses them as channels of blessings and guardian angels on earth.
Therefore, if you have supportive family and friends, be thankful. If you have a spiritual family who guides and prays for you, be thankful. If you have a partner who is faithful to you, be thankful. You have been so blessed with wonderful people in your life. Surely, God loves you so much.
10. He Protects You from Dangers.
Have you encountered disappointments that later on turned out to be blessings in disguise? Sometimes, delays in our plans and other setbacks are actually God's protection. Or you have probably received warnings through His Word, other people, or red flags.
God would not protect you from dangers if He does not love you. Therefore, if you realize that the Lord protects you in many ways, you should not doubt His love anymore.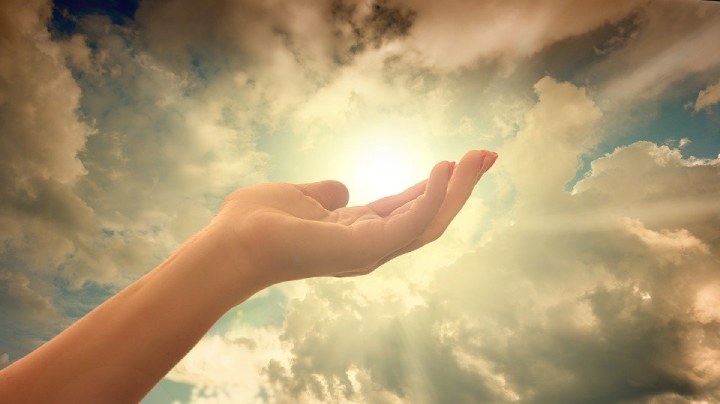 11. You Have Been Saved through Christ.
If you have encountered Jesus Christ in a personal way and put your trust in Him, God definitely loves you. It means that He has chosen you to be among those people who will be saved. As mentioned in no. 7, it is the Lord who draws people to Christ and opens their hearts to the truth about eternal life.
The assurance of salvation in your heart now is the seal of God's love.  Be grateful for God's grace and mercy. Not everyone gets to realize and receive them.
You are Loved
If you have experienced or still experience all or most of the following signs, be assured that God loves you. Encourage yourself with this truth and draw closer to Him for more wisdom and strength to overcome your current challenges.
Related Articles:
Online Courses Recommended For You:
Books Recommended For You:
* As an Amazon Associate I earn from qualifying purchases.
ALSO READ: