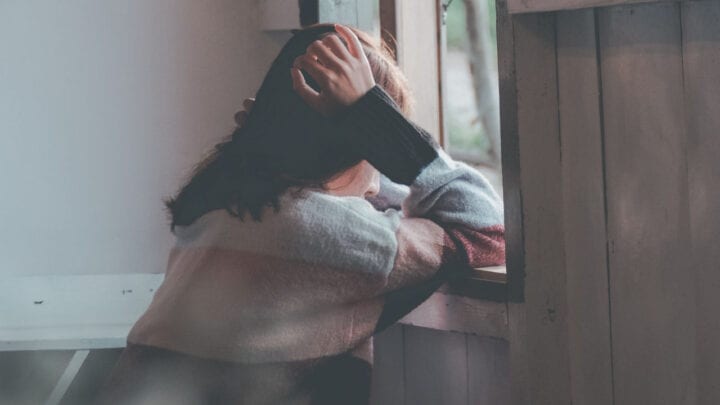 Dealing with toxic people is never easy. Unfortunately, they exist almost everywhere – at work, in your circle of friends, in your family, and even in your relationship. Yes, the person you are in a relationship with might also be toxic. Sometimes, this toxic person is the one that is the most difficult to deal with because you've chosen him or her to love with all your heart. How have things turned out so bad? There'll be guilt, denial, and regret, but don't let them be reasons why you'll turn a blind eye to the truth.
How will you know you're in a toxic relationship? Read on:
1. You argue about even the littlest things.
Do you turn petty issues into a big deal? You might want to take that as a sign that you are in a toxic relationship. It can show that your goal as a couple has changed. From enjoying each other's company and wanting to make precious memories when you're together, your goal might now be how to get away from your partner or how to ruin the day of your partner. So, when you turn the argument about what movie to watch into a big deal, evaluate what's happening to your relationship.
ALSO READ: 17 Signs of a Potentially Toxic Relationship
2. You choose your pride over saving your relationship.
Yes, arguments are normal in relationships because you are two different individuals. So, how will you know when those arguments are a sign that you are in a toxic one? See if no one wants to yield. If winning the argument is now the priority and not saving the relationship, you might be in a toxic one. Remember that in a healthy relationship, couples make amends and reach a compromise to address the issue all the while protecting the feelings of each other. If you choose to protect your pride instead of protecting the relationship, you might no longer be in a healthy one.
3. You lost your friends.
Always wanting to be together is different from shutting your world down just so you can give all the time to your partner. Bear in mind that a relationship is composed of two complete individuals. Your world is supposed to be complete, and you are in a relationship because you are ready to share this completeness with others. Don't be fooled by the seemingly sweet effect of the "you are my world" idea. Keep the other circles of your life running while maintaining your relationship. If any of the circles of your life gets forcibly shut down because of your relationship, you are in smothering one. Know that it is unhealthy.
4. You lost your dreams.
The same thing goes with letting go of your dreams. In the same way that you should keep the circles of your life running, you should also keep reaching your dreams. Your partner is supposed to be supporting you and helping you achieve those dreams. If your dreams are considered trash by your partner, if he or she remains unsupportive, or worse, if you are asked to give your dreams up, you are in a toxic relationship. Your dreams are a part of what keeps you alive. They are a part of who you are. Don't let anyone take them away from you.
5. You are being used.
Another factor to consider to know if you are in a toxic relationship is if you are being used. Are you seen by your partner as his or her bank account? Are you always the one being asked to buy everything he or she needs? Yes, you can help each other financially, but it's a different story when you are already the one being asked to pay for even the basic needs.
ALSO READ: 10 Ways to Detoxify Yourself from a Toxic Relationship
6. You lost yourself in the process.
Do you now prefer playing online games than reading books because of your partner? Do you now drink alcohol even if you actually don't just so you can befriend your partner's friends who are heavy drinkers? Trying to change for your partner isn't bad, and there's nothing wrong with trying new things. However, if you no longer know who you are without your partner, you might have given up too much of yourself.
7. You now consider right the things that are actually not.
Do you now consider cheating okay and assume that it's normal for your partner to fill your imperfections using someone else? Do you now take emotional abuse as normal because you're convinced that the issue is your fault? If your concept of right and wrong gets blurry, re-consider your relationship. It might already be a toxic one.
8. Your rights get disregarded.
Even when you are in a relationship, your rights remain. For example, if you're a woman, it is your right to decide what you want to happen to your body. If you start building a family with your partner, that right still remains. That means, no one can force you to conceive if you don't want to. If that right gets disregarded, consider that a red flag.
9. You doubt your self-worth.
"What are my shortcomings?" "Am I worthy of being replaced?" "Am I not enough?" Those are just some examples of questions you ask yourself if you're having self-doubt while in a relationship. If your partner is flipping the table and making you and your shortcomings as an excuse to cover up for the foul acts he engaged in, reconsider your relationship. Couples accept each other's flaws and adjust if adjustments are justifiable and necessary. Issues are not supposed to be used to degrade each other's intrinsic values.
10. You feel better alone.
If you drag yourself to your date with your partner, if you come up with excuses to not come, and if staying at home is more comforting than being with your partner, there must be something wrong. You will not want to stay away from a person if he or she does you good, and toxicity may be one of the reasons why you want to limit your contact with him or her.
Don't fear to let go of your relationship if it is already toxic. Gather the courage to accept the fact that the person you love is no longer healthy for you.
ALSO READ: 10 Tips on How to Fix a Toxic Relationship