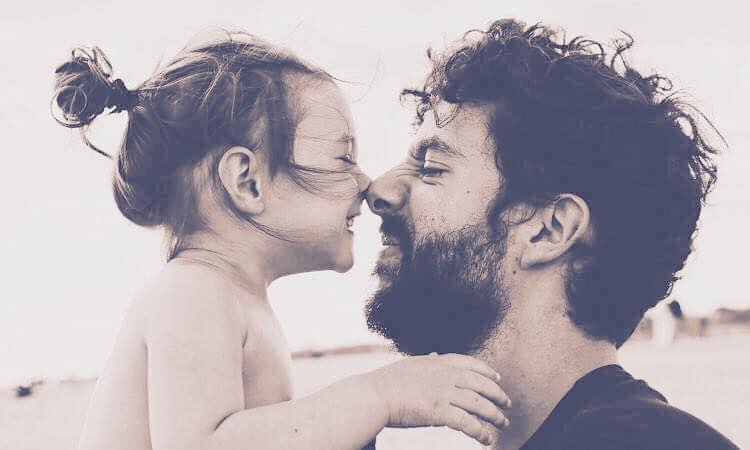 One special kind of love is the unconditional love of a father to his children. Indeed, at home with our family is the only place where we can feel safe and at peace because of the selfless care and affection given by our loved ones.
Our father, as a big part of this refuge, has a way of scaring away the monsters under our bed and it gives us an assurance that wherever we may go, we'll always have our real-life superhero to back us up.  But when the last time we've expressed how lucky and thankful we are for this blessing?
This Father's Day, let us celebrate one very exceptional person in our life who did everything just to make us feel that no matter what, nothing in the world will ever harm us because they will always be there every step of the way.
Let's make that day unforgettable and read through some tips, ideas and ways to make him feel loved on Father's Day.
1. Plan a surprise party with the whole family.
Some dads are not used to being the center of attention but it's their special day and what more can make him happy than to have the entire family plan him a surprise party? Make Father's Day-themed homemade goodies, write him letters or get everyone's help to make a cute and touching tribute just made especially for him.
A party is never complete without food so ready your apron and serve him the best selection of his favorite food cooked and made with love – and don't forget to take photos and home videos so you can always look back to this wonderful moment.
2. Movie marathon with the whole gang.
Does your dad love watching movies? Even if you don't share the same favorite film genre, why not give him this day to have a full marathon of his most favorite series and movies? Don't forget the unlimited popcorn and of course, an unending flow of cold beer for your old man.
3. Bring all the family together with a fun game.
If your dad is the sporty type, plan an exciting day of games and mini-sports competition in your backyard. It's a good way to create a stronger bond among family members and a fun way to spend an unforgettable and not to mention non-traditional way of celebrating Father's day. Be creative and just have a blast!
4. Give him something that he'll love.
Sometimes, our dads are too busy that they no longer have the time to do what they love. There are other times when he always chooses to buy things for you than to get something for himself. Sounds familiar?
This Father's Day, why don't you finally get him something that he's been wanting to have?  It doesn't have to be expensive and if you do want to get something pricey, you'll have the whole family to help you out. Go on, you know he deserves it.
5. Organize a fishing trip with the boys.
Fishing trips can be fun and exciting and it's guaranteed to put a smile on your dad's face especially if he loves nature and outdoor relaxation. Why don't you plan a nice fishing trip with the boys and invite your dad come with? Don't forget the beer and some good old stories to make the trip more memorable.
6. Make him smile with a golden ticket to watch his favorite team.
Dads can be hardcore sports fans and they'll do anything just to stay updated on their favorite teams. However, there are times when they'll choose to just watch the game through their television screen thinking that buying a ticket to the actual game may be too much.
Make this Father's Day his lucky day and just buy him that ticket so he can finally watch his favorite game. Can you imagine his excitement?
7. Give him a well-deserved day off.
Dads are always working and even on weekends, you won't even see them just take a rest and stay idle. There will always be something to do, something to be fixed, etc. Why don't you grant him this opportunity to have a "NO WORK" day?
You'll have to force him to just sit down, relax, never worry about anything, and let him live like a king even just for a day.
8. Spa day, anyone?
You've read that right. Men can go to the spa and have a relaxing day, too. Give him a soothing and detoxifying spa day to rest his tired and overworked muscles because he definitely deserves it.
9. Treat him to his favorite restaurant.
Food has the magical power to make any person in the world truly happy – including your dad. Why don't you treat him to his favorite restaurant and let him eat to his heart's content?
10. Give him a call.
If you live away from home, your voice is enough to make your old man's heart happy. Give him a ring and just ask him how he is doing. Tell him about your day, too. A conversation as simple as that can make your father smile.
11. Just simply tell your dad that you love him.
You don't need a grand plan just to make your father feel that you love him. Just simply say the words and tell him how you feel. Your dad will appreciate it and will sincerely feel special with just those three words that he doesn't always hear but greatly deserve.
12. Make him proud.
This is probably the best gift that a child can ever give a hardworking and dedicated father.  Make them proud not just by being successful but also by being a good and kind person to others.
It would really make them happy to see their children grow up to be a loving and caring adult. Show him that all his sacrifices and hard work are all worth it.
There are different kinds of love and they usually come from our most favorite people in the world. In fact, these individuals are a big part of our happiness and they never fail to make us feel that no matter how often life gives us lemons, we'll always have them.
It's never too late to make your dad feel that he is loved and appreciated. It doesn't even have to be Father's Day just for you to have the courage to tell him how important he is to you. Every day, remind him how special he is and how proud you are that you have him in your life.
ALSO READ: 9 Best Inspiring Quotes for Father's Day
Photo by Caroline Hernandez