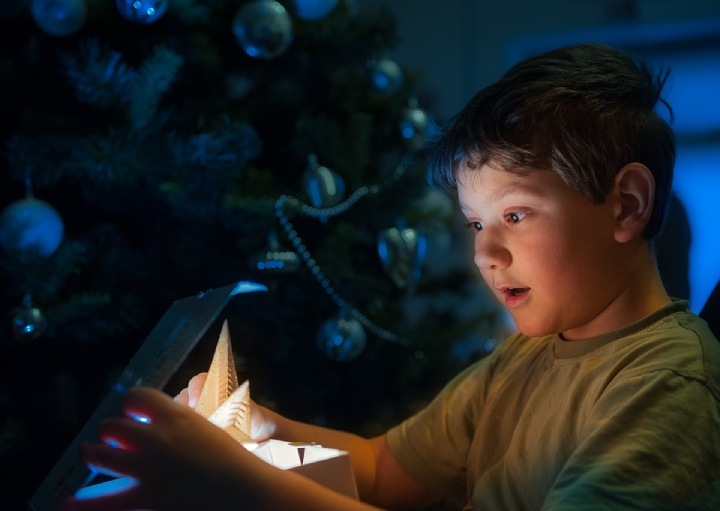 Apart from milk, nutritious food, and other basic needs, toys also play a big role in your child's growth and development. They are not only for entertainment, but they are made for enhancing imagination, creativity, and discovering potential skills.
Shopping for children can be a bit difficult as there are a few considerations to take note of. Younger boys need toys that can build their foundation in learning and strengthen their motor skills. The older ones are for things that can challenge them better. If you are looking for the best gifts for little boys in 2021, listed below are some great present ideas you can give to your little gentleman this year.
1. Puzzles.
While your child spends time putting the pieces together, he gets to establish his problem-solving skills. It will also teach him patience as he learns that he cannot always get the right move on one try. One sweet thing about puzzles is that you can play them with your son and create a stronger bond together. Start with the smaller set (from 12 to 20 pieces) and if he enjoys it, opt for the bigger one to improve his skills. Puzzles are best for three years old and above. You can get this on Amazon.
2. Blocks.
Blocks are also good for solving problems as your child puts the pieces together and sorts them out. They can inspire creativity, especially if he looks past the instructions and chooses to create his own structures. He can make a construction set, transportation, or anything for pretend-play. You can even use small objects that he can sort by width, height, color, or anything he can to create something new. Blocks are best for three years old and above. Amazon offers different brands to pick from.
* As an Amazon Associate I earn from qualifying purchases.
3. Dress-Up Clothes.
Kids start making sense of the world when they do pretend-plays. That is why a costume is good for your little boy as it will allow him to immerse himself in dramatic play. You can buy a superhero cape or a costume of his favorite cartoon character. Dress-up clothes are best for two to seven years old. Amazon offers a variety of these dresses, and you can get one (or two) in a click.
* As an Amazon Associate I earn from qualifying purchases.
4. Clay.
Clay is used for molding shapes that can enhance your child's imagination. With this, he can come up with things that he can play with while becoming more creative. Toys that encourage children to create and imagine are helpful for their growth. You may get them on Amazon and choose among the different colors.
5. Musical Instruments.
You might have noticed your son loves banging a pot with a spoon. It may be noise to you, but that could mean he loves the sound of it. Toy instruments, such as drums and guitars, are also the perfect gifts for your little boy. The rhythmic patterns he creates can help in regulating his emotions on his own. Playing toy instruments may spark his interest in music and encourage him to become a musical artist one day! You can also get him CD and DVD players to expose him to different types of music. You can check out Amazon and see what instrument you can get for your child.
ALSO READ: 20 Inspiring Ways to be a Good Parent
6. Books.
Books are best for your child's development. For toddlers, choose books with pictures and colors. For older little ones, start them with adventure books, such as The Adventures of Huckleberry Finn by Mark Twain. Start them young in reading so they can develop a great love for books, which is effective in enhancing vocabulary, imagination, and critical thinking. Reading can take them to places, so better start picking titles on Amazon.
* As an Amazon Associate I earn from qualifying purchases.
7. Bicycle.
As technologies become more powerful, children tend to go for mobile and computer games. The downside is that they become nature-deficit. They no longer look forward to playing outdoor games with other kids. Thus, a bicycle is a good gift idea. It can entice him to take that phone off and discover the fun of the outdoors. A bike is also best for improving balance and motor skills. The more he enjoys biking, the more he feels brave being exposed to the outside world. You may buy one on Amazon.
8. Dinosaur Toys.
Children who are into dinosaurs are curious. Giving your son a dinosaur toy can encourage him to know more about them. It can improve his memory as he learns the names of each kind. Dinosaur toys are on Amazon and are offered in different sizes.
9. Toy Vehicles.
A toy vehicle is another paradise for pretend-play. You can go for cars, fire trucks, or trains that your son can play as if he drives them. You can get one on Amazon.
10. Action Figures.
Children naturally love the characters they see in movies and television. If your son is a fan of Justice League or other superhero characters, you can make him happy if you get him one (or more). Playing with action figures can encourage your child to dream up or follow his favorite superhero and make himself be like "the good guy". There are many available choices on Amazon that your kid would love.
* As an Amazon Associate I earn from qualifying purchases.
11. Microscope.
A microscope may be a bit expensive, but it sure is the right toy to develop your son's curiosity and learning. It will entice him to know more about Science, which is great for academic knowledge and discovering dreams. It is also a good way of honing STEM skills. The best thing? It never gets old. You can find one on Amazon.
12. Puppet.
Puppets are toys that can turn your child into a good storyteller. They are perfect language builders as your son does his own role play. It also develops confidence in speaking and creating stories. You might be surprised at what your child can make up by just holding a puppet in his hand. Find a puppet that suits your child on Amazon.
* As an Amazon Associate I earn from qualifying purchases.
13. Ball.
Balls are probably one of the most versatile toys across the globe. From babies to adults, people find entertainment in dribbling, shooting, kicking, and passing the ball. Giving your son one can invite him to become more sociable and active. Whether he likes soccer, basketball, or other ball games, you can get one on Amazon.
14. Crayons.
Children love colorful things, and they need to learn the primary colors as early as possible. Crayons can fuel imagination, and at the same time, they can help your child calm down on days when he cannot process his emotions. These are best for four years old and above. You can get a set on Amazon and pair it with some coloring books.
* As an Amazon Associate I earn from qualifying purchases.
15. Board Games.
One of the advantages of exposing your child to board games is that you teach him how to be a sport while he learns to be competitive. He will know how it feels to be a winner and to accept defeat. It will also lessen his screen time. There are a lot of class board games to choose from, such as Scrabble, Snakes & Ladders, on Amazon.
* As an Amazon Associate I earn from qualifying purchases.
There are plenty of toys that your child can have fun with. Picking what's best for him can be confusing, but any of the toys mentioned above will surely excite him and help him with his growth. Get yours now and make your little gentleman feel extra special.
ALSO READ: