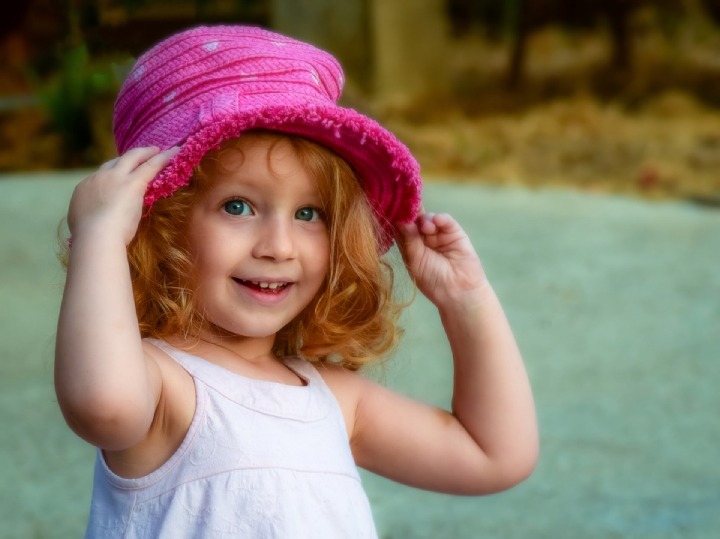 Little girls are the cutest and watching them grow as little women is priceless. Shopping for things that will surprise them can be exciting, too! Now that outdoor activities are limited due to the global COVID-19 pandemic, it is only right to look for items that your child can enjoy without leaving the house, and at the same time, minimize her screen time.
If you want to find the right present for your daughter (or nieces or goddaughters), this article provides a list of wonderful gifts for little girls in 2021.
1. Books.
As a parent or guardian, it is good to encourage a child's love for reading. You can get her a physical copy of a book or subscribe her to a book club over the internet. Children's book clubs have hand-picked books that are appropriate for your child's age. They, too, can deliver them right to your doorstep every month. Children can start with adventure books, comic books, or other kiddie literary pieces that will entice their imagination. Reading does not only improve a child's vocabulary, but it also allows them to explore a new world at a young age. You can choose among the book titles on Amazon.
* As an Amazon Associate I earn from qualifying purchases.
2. Art Materials.
All children have the potential to become good artists. With their innocent and creative imagination, they can create art on their own with just a piece of paper and coloring materials. Once you see that your child is interested in painting and drawing, it is best to support her and enhance that promising talent by providing what she needs. You can purchase a set of art materials on Amazon.
ALSO READ: 14 Practical Ways to be a Good Mom
3. Counting Toys.
If you want to raise a math prodigy, you can start your little girl on the path to counting with toys that help her learn how to count. These toys provide objects that introduce numbers. They are designed in a way that entertains children. Some are made with animal characters, funny little voices, and other styles that will attract your daughter's attention. Counting toys are great for babies as young as six months old. These are available on Amazon.
4. Pull-back Vehicles.
Pull-back vehicles are perfect for pre-walkers. There may be a lot of toy vehicles out there, but what makes pull-back vehicles cool is that your little girl can rev-up the wheels and race with them around your home without the need for your navigation. Since these toys move fast, your child will be motivated to crawl faster as well. You can choose among different types of vehicles on Amazon, such as fire trucks, cars, and school buses.
5. Building Blocks.
Little girls have yet to learn their motor coordination, and building blocks is one of the most effective ways to encourage it. There are many types of blocks you can find, but it is ideal to purchase those that are made of lightweight plastic. The classic wooden blocks can be heavy for tiny hands. When children click the blocks together and build towers on their own, they start becoming creative and imaginative. The more they play, the more structures they can think of. And the more structures they do, the more creative they become. Amazon has a variety of building block brands to pick from.
6. Tent.
Before the COVID-19 pandemic hit the entire world, children would go out and have fun at public playgrounds. Now that it is dangerous to expose your child to the outside world, she might be longing for some outdoor feels. That is why a tent is also a good gift idea. It will give her that feeling of being outside as if camping and playing with the family. The best thing about toy tents at home is that you can ensure it does not acquire a pool of germs. You can clean it from time to time. Pick the best color and style for your little girl on Amazon.
7. Inflatable Roller Skates.
If your child is too young to ride a scooter but looks like she wants to start riding on wheels, you can opt for inflatable roller skates in the meantime. Go for one that has motion-activated LED wheels. These light up as your little girl moves around the house. You will love it, too, as you can deflate and keep it when not in use. You can get it now on Amazon.
* As an Amazon Associate I earn from qualifying purchases.
ALSO READ: 20 Inspiring Ways to be a Good Parent
8. Indoor Bowling Set.
Winter months are difficult to endure, especially for children who love playing on the sports field. Good thing there is indoor bowling set to keep your daughter entertained even on snow days. It is complete with pins and a ball that you can play at home. It is best to choose an indoor bowling set that is made of rubberized materials so you can avoid the harsh noise of crashing bowling pins. You can find one on Amazon.
9. Accessories.
If your pretty little girl is fond of dressing up, she would probably say her heart (and room) will never run out of space for accessories. If that makes your child happy, then it is a good idea to give her a set of cute and fancy pieces of jewelry. Her imaginary play will move to the next level. You can get adjustable rings that fit on different finger sizes on Amazon.
10. Dolls.
A lot of children love playing with dolls. They enjoy changing their clothes, combing their hair, and some would even shower them as if they are real people. Dolls may look like simple figures, but they have the ability to enhance your daughter's imagination as she thinks of creative scenarios on her own. There are plenty of types of dolls you can find on Amazon.
* As an Amazon Associate I earn from qualifying purchases.
11. Binoculars.
Kids are naturally curious, and as a parent, it is only right to encourage them more. If your little girl asks a lot about birds and the natural world, a pair of binoculars might be the best gift to support her inquisitive mind. You can go for lightweight ones so your child can carry them comfortably. Some pairs are complete with a neck strap so she would avoid dropping or destroying them. To make it more interesting, you may get a bird sticker book and let your child see how many birds she can name. Check out the cutest binoculars for your curious baby on Amazon.
12. Inflatable Pool.
A lot of children love water that they can play and swim in until dark. Now that going to the public beach and pool can be dangerous due to the pandemic, your little girl might be missing the fun of playing in the water. Thus, an inflatable pool can be a wonderful gift idea. And the good thing about it is that you can deflate it and store it easily when not in use. Amazon offers inflatable pools in different sizes. You can get yours in just one click.
13. Cooking Subscription.
Gifts do not necessarily mean material things. You can also sign up your kid for a cooking subscription if she starts showing interest in cooking. It will teach her recipes that can enhance her cooking skills and develop discipline.
* As an Amazon Associate I earn from qualifying purchases.
Children feel extra special when they receive gifts. Choosing among the gift ideas above will make your little girl happy, busy, and entertained without the need to go outside.
ALSO READ: