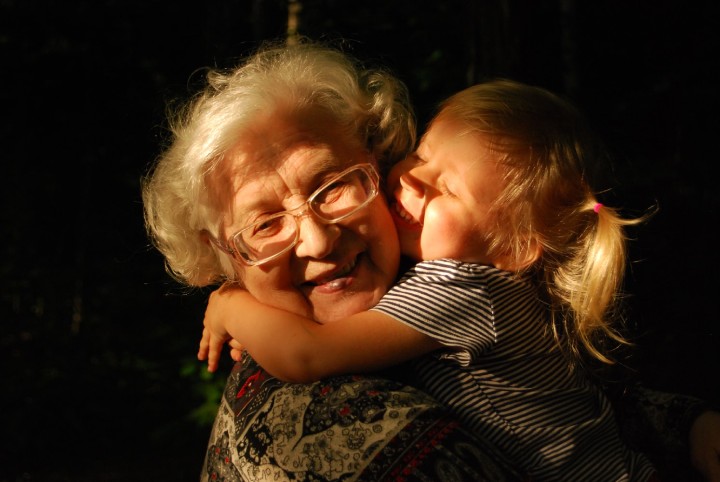 Most grandmothers have simple wants. Ask them what they like for their birthday and they would most likely name the most basic items or nothing at all. But they are the people who sent you to school so you would not feel the absence of your parents. They knew exactly how to appease your tantrums and they loved slipping a dollar in your pocket during Christmas reunions.
So, how do you express your love to them? Here are some of the best gift ideas for your grandma in 2021 to show your timeless love and gratitude.
1. Coffee Subscription.
If your grandma loves coffee and it's not prohibited by her doctor, it would be nice for your grandma to experience fresh beans from around the world. You can sign her up to a coffee club where her share of coffee will be delivered to her door. She can try different types of coffee across the globe in a few clicks and feel as if she has traveled from one country to another. It is her chance to learn more about the coffee's profile and brewing procedures. She will also get a few history lessons about its origins. It is never too late to learn something new. Find the best coffee club on Amazon.
2. Diffuser.
Grandmothers love things that smell good. As a child, you might remember your Ma as that woman who always presents herself fresh with her scent. A diffuser is a perfect gift for her and other grandparents who like to keep their home smelling clean. You can go for her favorite scents to make it extra special. Choose among the many offers at Amazon.
3. Book subscription.
If your grandma is a bookworm, signing her up to an online book club is the best you can do. Many book clubs show at least five best reads every month and she can choose one she likes that will be sent to her address. If she gets behind the early releases and offers, in some book clubs, she may be allowed to roll the credits into the following month. You can register your grandma at Amazon.
4. Bouquet.
The oldies surely love flowers! For many, nothing is more beautiful than an elegant bouquet of fragrant flowers delivered to their doorstep. If you want to put a smile on your grandma's face, flowers are a thoughtful gift that you can send her through the convenience of the internet. You can check out Amazon and find the most perfect flower arrangement for your lovely grandma.
5. Water Bottle.
The elderly need more water to be healthy, but sometimes they no longer have enough energy to refill their glass from time to time. Thus, it is good to give her at least a liter of water bottle that will keep her hydrated through the day. You can also get a vacuum-insulated stainless steel water bottle to keep her drink hot or cold for up to 24 hours. You can find it on Amazon too.
6. Socks.
Socks make the feet comfortable, especially when wearing shoes and during wintertime. Give her the cutest, warmest, and the comfiest pair of socks she will ever wear. Amazon has a lot of pairs to choose from.
7. Compass.
A beautiful compass will excite your retired and traveling grandma. But since 2021 is not yet a safe year for traveling due to the global pandemic, she can use it in the backyard and find due North. Make it personal by having her name engraved on the back or any side that suits. You can design it using nice fonts or your own handwriting. You may also add some images and complete it with a leather case. Find the latest sale on Amazon.
8. Journal.
Encourage her to a new hobby with a nice journal. Prompt her to write about her experiences, milestones, and everything that her heart desires to share. This can be a lasting family keepsake. It will also make her feel that you want to know her thoughts and how her life has been in the past years. You can create a journal with your own hands or you can purchase from Amazon.
9. Phone Screen Magnifier.
This is one of the newest gadgets that is best for anyone who enjoys watching videos on their phone. It magnifies everything on the screen so your grandma can see a clearer, bigger picture. This will protect her eyes from getting more damaged. It comes in different colors, such as red, black, and white. You can try checking the perfect color for her on Amazon.
10. Spectacle Holder.
If your grandma is young at heart, then she will appreciate it if you surprise her with a spectacle holder. It is not only cool but it is very useful, especially for the oldies who always forget where they leave their specs and sunglasses. It comes with unique designs that you may find on Amazon.
11. Couch Bowl.
Couch bowls make snack time more fun. You can purchase ergonomic, ceramic bowls that can maximize the comfy experience. Generally, couch bowls have an intended base made for grandparents for better grip and balance. They also have a notch on the side for the thumb, which makes the other hand available for navigating the remote control. Get one on Amazon.
* As an Amazon Associate I earn from qualifying purchases.
12. Salt Block.
Salt blocks are for people who love the kitchen. They are designed for preparing a variety of food. You can use them for baking and grilling. Since they can multitask, more and more kitchens across the globe are using them. They also last longer and are naturally antibacterial. Do not be left behind with the latest and get it on Amazon.
13. Books.
Books never get old, and it is always nice to have a library at home. Grandma probably approves, so you better get a book that she can read with her great-grandkids. Reading together is a fun activity that offers many advantages. It can enhance the kids' vocabulary and improve grandma's memory. You can pick many book titles on Amazon.
14. Food Subscription.
If your grandmother is a foodie, she would love to take every chance to try small batches of local food. You can look for food subscriptions that are offered in your country so she can experience mouth-watering products. They will deliver them every month to her address so she would not need to leave the house. Just make sure that you only choose the types of food which are healthy and allowed by her physician or nutritionist.
15. Kindle.
Getting a physical copy of books may still give the best feeling to book lovers, but nothing beats the convenience of using a kindle. It is a reading device that your grandma can bring anywhere because it is lightweight and easy to carry. It is great for long days spent on a vacation or on ordinary days. You can get one and read its specs on Amazon.
16. Weighted Blanket.
Give your grandma the experience of comfort in bed with a weighted blanket. This type of blanket is designed to help people calm down and fall asleep quicker. Your grandma can sleep longer and feel more rested in the morning. Choose a lovely design on Amazon.
Grandmothers love without conditions. From the moment you were born up to now that you have grown into an independent human, you know you are loved deeply. So, love her in return. Know your grandma better – her likes and the stuff that can make her smile and healthy, physically and mentally.  Get her the gifts she deserves and make her feel your best love.
ALSO READ: