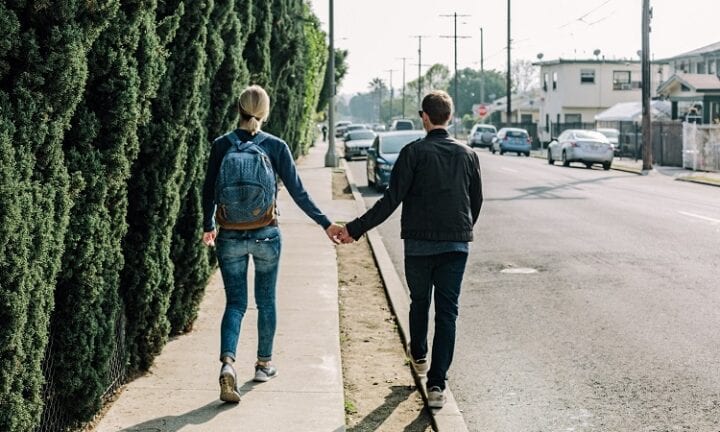 How to be a good boyfriend? Here are 32 ways to do it:
1. Be chivalrous. Be her knight and shining armour. Be her hero in real life. Protect her from the rain, cold, heat, tiredness, sickness and other pain, whether physical, mental or emotional.
2. Learn to love and take care of yourself. Don't make your girlfriend worry about you.
3. Get rid of your childish behaviors. Be a more mature and responsible boyfriend to your girlfriend. Show to her that you bring growth and maturity in your relationship.
4. Know your girlfriend better. Don't make her feel like she's a stranger to you. Be more interested in her. Know what she likes, what she hates, what she wants to be, or what she thinks about you. Let her feel that you're loving her deeper by knowing her deeper.
5. Apply your knowledge about her to make her happier. Do the things that you know can make her happy. Avoid the things that you know can make her sad.
6. Never forget the special days – her birthday, your anniversaries, the day you first met her, the day she said "Yes!", and all the precious days of her life.
7. Tell her you always love her. Call her, text her, write her a love letter, or sing a romantic song for her.
8. Prove your "I Love You" with actions. If you love her, prove it by following her good and righteous commands. If she tells you to stop smoking or if she commanded you to study your lessons, obey her. Simple as that!
9. Always make her feel that she's the most beautiful girl in the world. You don't need to lie. You just need to make her the apple of your eyes. So always keep your eyes on your girlfriend, not on other girls.
10. Always talk about her. Make her the most favorite talk of your tongue. Always ask her if she's okay or how was her day. Make her realize that your thoughts are all about her.
11. Get totally over with your ex. Show and prove to your girlfriend that she's the only one who owns your heart and mind now. Stop mentioning about your past relationships, unless your GF asks you about it.
12. Be jealous but don't overdo it. Some girls want to feel that they are being loved by their boyfriends by doing things that will make their guy jealous. So don't hide your jealousy if you feel it. However, show it with calmness, not with craziness.
13. Be patient. And during the hardest times, be more patient. Learn how to manage your anger. And when it's your girlfriend who's angry, learn how to woo her.
14. Be a good friend to her friends. Do good things to her best friends. Preserve your girlfriend's friendly relationship with her buddies.
15. Be a good member of her family. Be a good adopted son to her parents. Be a good brother to her siblings. Be nice to her pets.
16. Make your relationship inspiring to the people around you. Inspire your parents and teachers by being more motivated to study and have better grades in school. Inspire your bosses or employers by becoming more productive in your work. Inspire your friends by showing them that your relationship brings great things to both of you.
17. Be affectionate. Give your girlfriend the affection she deserves. Give that kisses and embraces that can make her feel warm, loved and happy.
18. Don't take her for granted. Always be there for her to listen, to talk to her, to watch her, to hold her, and make her feel that she's not alone.
19. Help her solve her problems. If she's in need of money and other types of support, be a heaven-sent angel in her side.
20. Admit your mistakes. Don't make excuses. Don't blame her. Apologize sincerely to her. Say that you are sorry and do your best to never repeat the same mistake again.
21. Make sacrifices. Give up the things you cannot normally give up, such as your bad habits, your vices, and even your favorite video game. Show that you love her and you value your relationship by making them your top priority.
22. Be honest. Make it a habit to tell the truth. Start a day with zero lies committed and continue it each and every day. Let the two of you enjoy a relationship with honesty and transparency.
23. Learn to forgive her. Learn to forgive, forget, and forward. Don't let your love and relationship with your girlfriend dwell in the past.
24. Respect her modesty as a lady – let her have her silence. Value her power as a woman – hear her voice and give her a chance to lead. Respect her as a person – let her achieve the growth she deserves.
25. Be extraordinary. Don't settle for ordinary gifts. Give her the best gifts you can give. Show her the best efforts you can make. Let your girlfriend see that you can always go an extra mile for her.
26. Be an inspiring role model in your relationship. Strive to be the best boyfriend to your girlfriend if you want her to be good to you. Inspire and influence her to be better, not control and force her to change the way you want her to be.
27. Trust her with all your heart. Don't invent false accusations. Don't cling to negativities. Make her feel that she's a good and smart girl who can be trusted with her actions and decisions.
28. Be loyal. Don't cheat. Only bad boyfriends cheat.
29. Have time with her to make plans for the future together. Let her know and feel that she's part of your dreams and long-term goals in life.
30. Be hopeful. No matter how difficult the things are in your relationship, don't lose hope. Hold on to your relationship and continue to hope for a better tomorrow. Be the light in your relationship in its darkest hours.
31. Be faithful. Be a boyfriend that can save a relationship. Be a man who has the power of faith. Believe in your girlfriend, believe in yourself, believe in the love that you have for each other.
32. Be fearless. Love your girlfriend with all your heart, mind and soul. Don't play it safe and only give her a partial love. Give her the pure love she deserves while you are in a relationship with her.
ALSO READ:
How to be a Good Girlfriend in 30 Ways
25 Ways to be a Better Boyfriend
22 Signs of True Love in a Relationship
Photo by Vladimir Kudinov