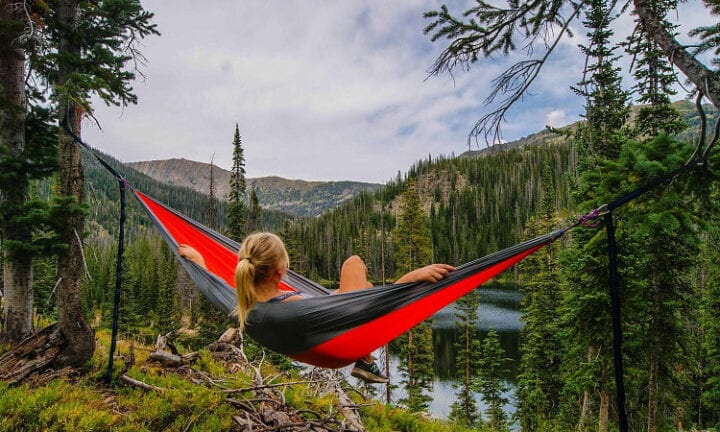 Coming from a breakup? Yes, it could be hard to move on especially if you have been together for a lot of years, and you shared great moments together. Right now, you probably think it's impossible to go on without that person, but it's actually not. More opportunities and greater experiences are waiting to be discovered out there—you just have to be brave to explore them alone.
So, how can you make the most of being single? You know, once you enter another relationship someday, there are many things that you won't be free to do anymore. Therefore, live your life to the fullest while waiting for the right partner.
Here are 9 ways on how you can live to the fullest while being single.
1. Pursue further studies.
If you have not attained a degree yet, this is your chance to aim for it. Being in the university requires a lot of focus, so this is the perfect time to forget about your past.
In case you've got a baccalaureate degree already, then it's time to move up the ladder by proceeding to post graduate education.
2. Pamper your family with time, generosity, and love.
It doesn't mean that because you're single, you're already loveless. Go back to your first love—your family. Spend time with them, date them, and shower them with gifts (not necessarily expensive, since it's the thought that counts).
In case you didn't have a good relationship with your parents or siblings, or maybe you didn't grow up with them, then use this time to fix your relationship. No matter how distant the gap between you and your family, they are still a part of who you are. Your family won't be around forever. Learn to forgive and patch things up while you have the chance, so that you'd grow old feeling complete and with no regrets.
3. Travel as much as you can.
Travelling is not just a trend—it is a therapeutic activity that can heal the soul. Aside from the great chance to unwind, it can serve as a spiritual retreat. Being exposed to new cultures, people, and breathtaking sceneries will refresh your mind, heart and soul.
Create a bucket list of the places you want to travel to within a certain period. Start saving money early on, and book for flights and hotels ahead of time so you can take advantage of promos.
4. Go back to old hobbies.
When you were in a relationship, you had probably become too busy that you forgot about your favorite pastimes like reading books, playing sports, or painting. You could reorganize your life by managing your lifestyle activities. Go back to your old interests and give time for them. This will help you be relieved from stress and feel fulfilled, because you can do again what you love doing.
Just a piece of advice: the next time you get into a relationship, see to it that you can still give time to the things you enjoy, because having regular recreation can help you stay emotionally healthy.
5. Discover new passion.
Don't just stick to your usual hobbies. Living to the fullest means exploring life as much as you can. Therefore, why not try doing something new? It is something that can keep your mind occupied in a fun way.
If you're not an outdoor person, then why not try to defy your comfortability this time? You can go hiking or biking. Who knows? You could realize being active suits your personality better. Or if you never liked books before, then why not challenge yourself to finish one within a month?
6. Make new friends.
It is time to meet new people and discover new ideologies. The more friends you make; the more connections you build. This can lead you to more career opportunities and exciting adventures. Be exposed to different walks of life, so that you will have greater awareness of how the world goes around. This will make you wiser.
Moreover, long-lasting relationships usually start with friendship. That's why, if you want to find the right partner, then you have more chance of achieving that if you widen your circle of friends.
7. Be a fitness enthusiast.
Being healthy and fit will not only make you good-looking, but will also help you accomplish your goals better and faster, since you got stronger stamina. You know, if you're not healthy, you get tired easily especially under pressure. That won't get you far.
So, what can you do? Of course, start with healthy and balanced diet. Eat a lot of fruits and vegetables. Drink a lot of water and stay away from soda and alcoholic drinks. Also, set time for regular exercise and be involved in physical activities like sports.
8. Serve the community.
Aside from your family and friends, you also have your city or town to love. Be a role model citizen by being involved in socio-civic activities. By serving the community, you could realize that life is not just about living for yourself. There are more people out there who are less fortunate than you, and you could help improve their lives.
You can join a clean-up drive operation and be an advocate of environmental welfare. Being involved in activities for a cause like a fund-raising event for cancer patients is also a heroic deed that can save lives.
9. Find your purpose.
What do you think is the purpose of your existence? What is your calling? The moment you find it out, you will have direction and vision for your life. Like, if you know you are called to mold children into becoming good citizens, then being a teacher can be the right vocation for you.
So, how do you search for your purpose? Well, you could seek the One who created you and take time to know Him deeper. As you grow closer in your relationship with Him, you discover His plans for your life. It is the first step of being self-fulfilled.
Savor Singlehood
Once you get married, life will never be the same for you. You will have lesser time for yourself especially when you have kids already. Your priorities are re-aligned, and you will notice that your own needs and desires are at the end of the list—if they are there at all.
Enjoy life while you are single. Stop envying your friends who are currently in love with their boyfriend or girlfriend. The right person will come to your life at the right time. For now, focus on yourself.
ALSO READ: 15 Tips to Stay Happy while being Single
Photo by Zach Betten