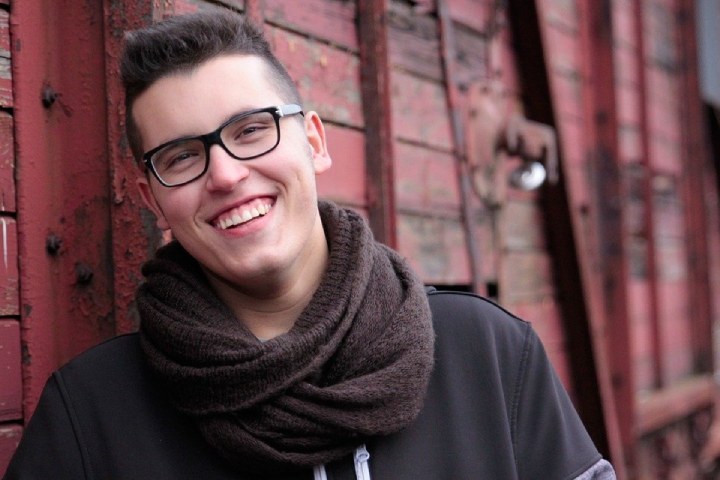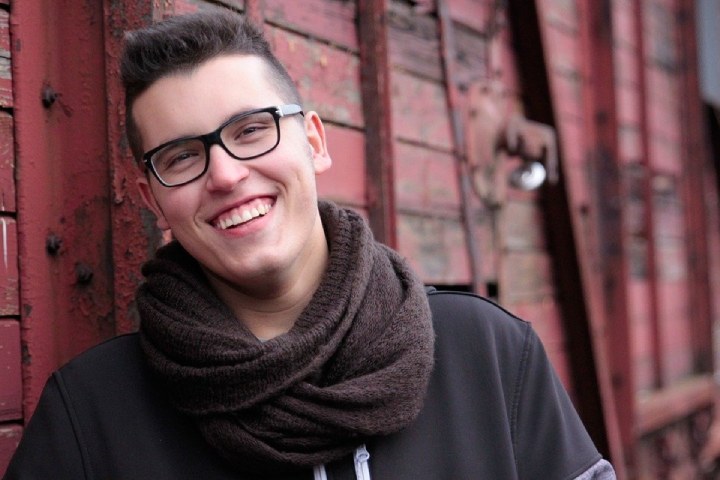 Who says men do not like getting gifts? They love it too, especially if coming from the girls who are special to them.
Just some tips when choosing the perfect gift for your special guy, always know that they are after convenience and practicality. Most men want to receive gifts that they can use or those that can be helpful in what they usually do.
Therefore, if you are wondering what your boyfriend would love to have, then check out some practical and convenient gift ideas as recommended below.
1. Journal or Planner
Help your boyfriend be more organized this year and achieve more of his goals with one of the best planners in town. You can find the kind of journal that is widely used by business tycoons, as it is effective in helping individuals optimize their time and set their priorities right. An example is this one on Amazon.
2. Beard Oil
You can ask the grooming specialists and barbers around you. Find out which brand they trust the most. Just a tip, men love beard old that has mild scents and made of effectively hydrating ingredients. Check out one of the best brands on Amazon.
3. Electric Shaver
An excellent electric razor is among the best gift options for men. You can also confirm this from grooming experts. Find one with a rotary-style that is very convenient for guys who want a fast, easy, and close shave. You can buy it on Amazon.
4. Weighted Blanket
Among the hottest gifts, you can get your man a weighted blanket. He will surely appreciate it, especially during the cold days. It will help him stay warm and cozy. This will also help him get a good night's sleep to help him recharge for the busy days. Find one on Amazon.
5. Wireless Charger Stand
Is your man struggling to organize his desk because of the cluttered cords and wires running? Then, this one is the solution to his problem! Your boyfriend will surely love a wireless charger stand. Get one that will allow him to prop his phone up to make it visible even from across the room. Check it out on Amazon.
6. Indoor Watering Can
If he loves gardening, then a durable plastic watering can be a big help to him. Find something that looks good enough to be put on display. Plus, of course, an easy-to-use model will be convenient for him. You can find good choices on Amazon.
7. Electric Coffee Grinder
Is your boyfriend a certified coffee lover? Then, a coffee grinder will be the perfect gift for him! You can ask coffee roasters and baristas about their ultimate burr grinder choices to get the top recommendations. Buy something like this on Amazon before Valentine's.
8. Smart Beanie with a Headset
What makes this an amazing choice is because it is a two-in-one gift! You can find a fashionable beanie that comes with a built-in Bluetooth sound system. He will surely like it, especially if he loves listening to his favorite songs while driving on the road or doing his morning run. You can find it on Amazon too.
9. All-in-one VR System
Another wonderful gift for your boyfriend this Valentine's is a high-tech VR system! This is perfect for him if he is a fitness enthusiast or an avid gamer. There are models that have its standalone VR headset, so no need to get other compatible devices. You can check this out on Amazon.
10. Fork and Spoon Set
If you want to give your boyfriend a practical gift, then a fork and spoon set will be much appreciated. There are sets of titanium spoon and fork that are very affordable but guaranteed to be high-quality. This gift will be convenient for him if he is into glamping and camping. He can also use this set in the office or for eating takeout. Find it on Amazon.
11. Airplane Footrest
Does your boyfriend constantly travel for his work? Then, this gift will be much helpful to him. Let him enjoy a hammock-like feel while on a long flight. This will allow him to rest comfortably while on a long airplane ride. Find one with a durable thick foam that can improve his legs' comfortability. It would be like sitting in a recliner while his feet rest on pillows. The product can help prevent stiffness, lower back pain, and leg swelling. You can try this one on Amazon.
12. Insulated Water Bottle
How about a super-insulated bottle that is guaranteed to keep water or beverage cool for a long time? He can easily bring it anywhere, including to a hike, the gym, or everyday work. Find one now on Amazon.
13. Smartphone Sanitizer
Keep your man safe from diseases caused by germs and viruses with the help of a smartphone sanitizer and cleaner. There are products that make this possible with the help of UV lights. Thus, it will be easier to keep his phone clean. Look for one that can accommodate any kind of smartphone, so he can use it with any kind of phone. Learn more about it on Amazon.
14. Hoodie
One of the classic gifts that you can give your boyfriend is a comfortable hoodie that he can wear anywhere. It will be perfect for him if he loves going for a morning run, especially during the cold weather. Check this out on Amazon.
15. Smart Mug
A smart mug that controls the temperature can the best gift that you can get for your coffee-lover boyfriend. There are smart mugs that will allow him to control the temperature of his favorite morning drink. You can find this kind of mug on Amazon.
16. Sneakers
Do you have an athletic boyfriend? Then, a pair of high-quality rubber shoes will surely overwhelm him. Give him sneakers that are comfortable to use, and he can wear in his outdoor adventures and games. Find him a good pair like this on Amazon.
17. Portable Speaker
Get your man a durable portable speaker that he can bring anywhere. There are already models that are waterproof.  You can also find those that are resistant to scratches, cracks, and dents. Of course, the sound quality must be your priority! Check this out on Amazon.
18. Can Insulator
Find the best beer or soda cooler that you can get for your boyfriend. A can insulator is usually very easy and convenient to use. He just needs to put his canned beverage in it, put the cap back on, and find himself enjoying a cool drink after a while. Here is an example of this on Amazon.
19. Portable Campfire
If your man is a certified outdoor person, then he will surely love this. Yes, there is already a conveniently portable campfire that comes in handy for camping or hiking. You can also find it on Amazon.
20. Shaving Kit for Men
Bring your man back to basics with this classic gift. Find a kit that has gentle but effective shaving elements that can help him pamper his face. Every guy will surely love this, and you can also spot the difference. Buy it on Amazon.
Best Gift
When buying your boyfriend a gift this Valentine's, remember that it is not the price that matters. What he would surely appreciate is your thoughtfulness. For this reason, do not be too conscious about what item to buy for him. Just choose the thing that you think will be useful to him.
Remember, most guys are simple and easy to please. What matters the most for them is your care and affection. Thus, your time is the best gift you can give him any time of the year.
ALSO READ: