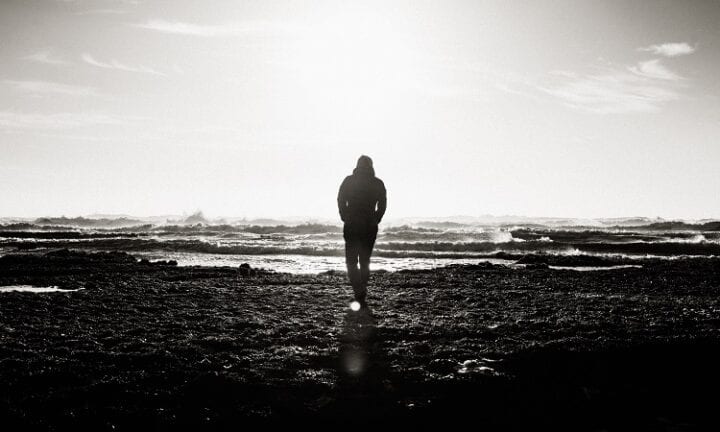 Why do people suffer when they fall in love or enter into a relationship? Why do they end up hurting and crying? Is suffering really inevitable when you love someone? Or is it a choice that can actually be avoided? Let's try to find answers by reading through this article.
It is wise to be aware of the common reasons why we suffer in love so we can learn how to deal with them and preserve the joy and happiness in our relationship.
Below are 18 reasons why people suffer in love:
1. They let fear torment their mind and heart.
They fear of losing the one they love. They are afraid of being cheated, fooled or left with a broken heart. Fear and insecurities come when there are uncertainties. But if you really love someone, you have to be fearless.
"There is no fear in love. But perfect love drives out fear, because fear has to do with punishment. The one who fears is not made perfect in love." – 1 John 4:18 (NIV)
2. They don't know the person they love.
Humans fear what they don't know. If people don't exert effort in knowing their beloved one, their minds will be filled with uncertainties and negativities, causing them to suffer. Loving is knowing. Hence, if you really love your partner, you have to know him or her more as a person.
3. They don't feel the person they love.
People suffer in love because they don't have compassion. They don't feel the true feelings of their loved one, causing them misunderstandings. To be happy in a relationship, you and your significant other should unite as one, not only in mind, but also in heart.
4. They are envious with other people.
People suffer because they are not content with what they have. They don't value their blessings, whether in disguise or not. They also hurt the one they love because they don't make them feel that they are important. True love doesn't envy. Thus, if you want to stop suffering, be grateful and treasure your current possessions.
5. They keep on lying.
Lies take away people's freedom. Liars always feel guilty and they have many sleepless nights. The longer lies are hidden, the more they become painful. So if you want to suffer no more, let the truth set you free.
6. They don't trust the one they love.
Without trusting their partner, their mind will not be at ease. Without trusting yourself, you will not gain self-confidence. Trust is based on evidence. So if you don't have any proof that your partner is cheating on you, don't be a paranoid but keep on trusting him or her. To trust yourself and have self-confidence, work yourself to be a better person.
7. They either hope too much or hope too less.
If you hope too much, you will more likely be disappointed. If you hope too less, you will probably gain fewer results. Therefore, don't expect too much love in return so you won't suffer from frustration, but rather work more in giving love so you will bear more results. Remember that the love you give away is for yours to keep for life, or even forever.
8. Their faith is not based on actions.
Believing in someone or in yourself without doing something that will support your belief will only result to having faith in vain. Just like false hope, it will only make people frustrated and disappointed. So don't just do nothing – practice what you believe so you gain more and more confidence.
9. They think patience is suffering.
When your patience is tested, it's not something that you should be frustrated of. Instead, it's something that you should be joyful of since your patience produces more strength, persistence, and maturity. Thus, stay patient and don't be short-tempered if you don't like to suffer.
10. They let pride take them over.
Without humility, people in a relationship can hardly become forgiving, considerate, generous, selfless and kind. Pride influences them to make decisions and actions that lead to hate and conflicts rather than love and peacefulness. To be happy in love, be humble – learn to allow yourself to be low in order to lift people up.
11. They don't learn how to forgive.
Many people suffer because they don't want to let anyone (including their partner) who hurt them go unpunished. They carry the burden of vengeance just to teach their sinners a lesson. Such burden causes them suffering. To stop suffering, realize that it's not only punishment that can teach a person a lesson, but forgiveness and mercy can also inspire everyone a great lesson. So be happy in love by learning how to forgive and show mercy.
12. They are more material than spiritual.
People suffer in a relationship because they let money, distance, and other physical things dictate their love. To avoid sadness, be more spiritual. Realize that true love can endure time, distance and even the absence of material possessions.
13. They live too much digital life than real life.
Some couples spend too much time in taking selfies for their social media posts rather than spending the moments together intimately – so they're missing a lot of realistic moments together. Some people spend more time stalking others' love stories on social media rather than focusing on improving their own love life – so they often feel envy and miss out many opportunities for personal growth.
To boost your happiness, minimize technology and live a more natural life.
14. They don't do the right thing.
Many people think that it's okay to make mistakes. But making mistakes can become a bad habit. Each mistake you make will cause you and your partner suffering. So change your principle in life. Make it a habit to do the right thing. Learn from your little accomplishments rather than relying to learn from your mistakes.
15. They don't love enough.
Some people think that they have already given everything for love, and then they expect to be loved big time in return. Consequently, they become disappointed. Realize that loving is an unending act – we can't really tell if we have already loved enough unless the people we love are truly happy with the love they receive from us.
To be happy in love, focus more on giving love – it's more fulfilling than expecting to be loved.
16. They try to be devoted to several lovers.
People cannot serve and be devoted to two lovers. Either they will love the one or hate the other. When people cheat, their conscience becomes rotten and their life becomes more suffocating. They suffer from guilt and shame. Hence, be loyal to your beloved one. It will give you more time, energy, and opportunities to be happy in love.
17. They choose the wrong partner.
Choosing the wrong person to love can make anyone's life miserable. Though there are people who can change for the better to make their loved ones happy, there are also many who just can't. Hence, if you're still single, read the articles below to guide you to the right one.
18. They don't love themselves.
People suffer in a relationship because they keep on hurting themselves to get attention, understanding, and even to prove to someone that their love is true. In the end, they fail to achieve personal development and grow their relationship. To avoid suffering, make sure you love someone as you love yourself, not love someone as you hurt yourself.
Conclusion
We have to realize that pain is a natural effect of the process we call "loving". However, to suffer with such pain is a matter of choice. I believe it's up to you if you count that pain as a suffering or as a pleasure. Remember that true love is supposed to make you and your partner happy. Therefore, if you really love someone, choose to be happy, even though it means you have to get through pain.
ALSO READ: 18 Inspiring Tips to be Happy in a Relationship
Photo by Benedicto de Jesus